Your Guide to Buying Property in Lisbon
At Get Golden Visa, we helped many people buy their dream homes in Lisbon. Now, we're happy to help you along your journey.
Contact us to speak to our independent real estate advisors who can assist you with your search in Lisbon.
---
If you're looking for real estate in Lisbon, then this is the ultimate guide to help you find your dream home in Lisbon.

From rich culture to a perfect climate, there are several reasons why Lisbon is such an attractive city for buying property. It's a city with a low cost of living compared to the rest of Europe. Lisbon also has one of the lowest crime rates in Europe. All this makes Lisbon an ideal place to settle in for the rest of your life. This is where investing in Lisbon real estate comes in handy.
But, with so many factors at play, such as prices, neighborhoods, and language barriers it can be difficult to know where to start.
This article talks about everything that you need to know about buying real estate in Lisbon.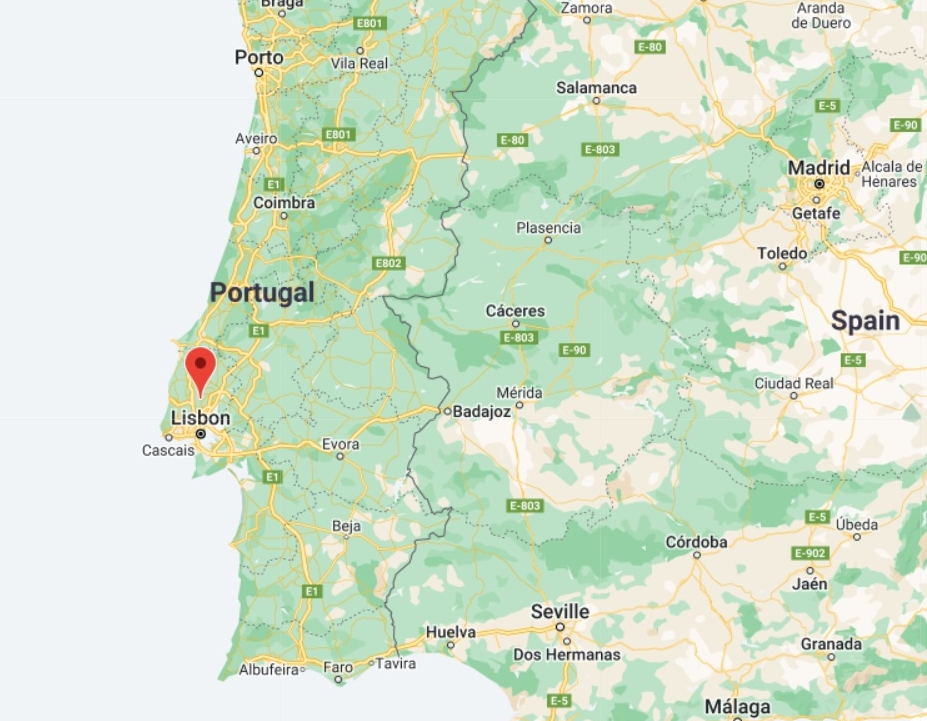 Buying a House in Lisbon
Lisbon offers many features that make it an attractive destination for buying property. Lisbon has a strong and growing economy, as well as a favorable tax system. Besides, the city has seen an influx of young people in recent years, which means that property prices are on the rise.
According to the reports released by Confidencial Imobiliario, housing prices increased 4.9 percent in Lisbon during the second quarter of 2021, when compared to the previous quarter. The average housing sale price during the second quarter was €3,833 per square meter.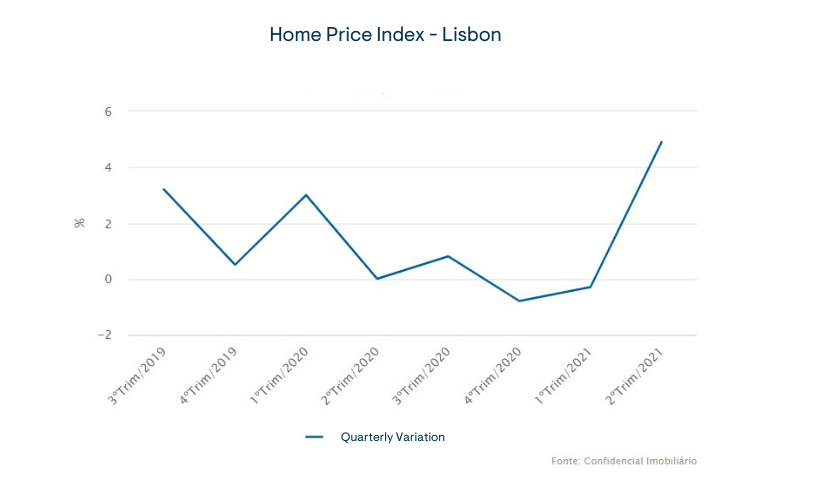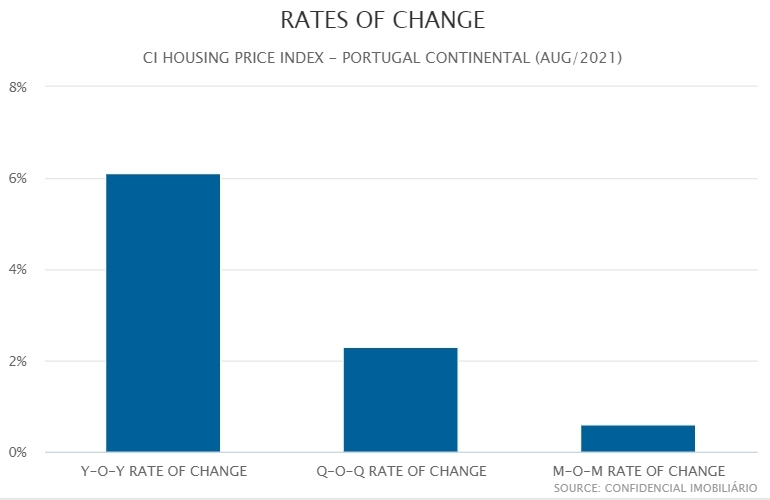 Why Buy a House in Lisbon
Lisbon has a growing popularity among international property investors. Portugal Golden Visa Program plays a huge part in this. Besides, some major corporations like Amazon and Google opened offices in the city. These factors have increased the popularity of Lisbon.
The city is now one of the top real estate markets in Europe. With that said, there are plenty of reasons why buying a house in Lisbon could be profitable. In this section, we'll discuss all those incentives, illustrating why you should buy a house in Lisbon.
An Investor's Paradise
The Portuguese economy has a history of ups and downs, but it seems to be on the upswing now. Lisbon real estate market is growing steadily with new investment incentive policies. These incentives are turning the city into an urban utopia for both businesses and residents alike. This growth is evident not only through a rise of new businesses and urban renewal projects throughout Lisbon but also by way of increasing foreign investment. Investors from China and Brazil are pouring money into major developments across the country.
Continuous Growth
Lisbon is a city that aims to be competitive with the other cities in Europe. The city is attracting more and more businesses from all over the world. For example, Volkswagen and Mercedes-Benz have opened tech hubs in the city. With landmarks like Hub Creativo Beato – the world's largest startup hub (three times larger than the current largest in Paris) – Lisbon will soon be home to innovative companies and startups from all over Europe and the world – not just Portugal.
Tax Benefits
In 2004, Portugal removed inheritance tax and allowed fiscal benefits for retirees. This has created a new type of immigration to the country which is composed of qualified professionals looking to enjoy a fantastic quality of life while investing wisely.
European Citizenship Through Golden Visa
The Portugal Golden Visa program is a fast track to European residency through real estate investment in the country. Granting citizenship at the end of five years makes the program more attractive. So, investors hit two birds with one stone: They invest in a growing real estate market while securing a future in Europe.
Incentives for Startups and Entrepreneurs
Portugal's low cost of living and some enticing incentive programs, new businesses have been booming. The Non-Habitual Resident (NHR) fiscal incentives program is one scheme that has attracted a lot of attention from many entrepreneurs looking for their next location.
Quality of Life
Lisbon is a fascinating city with rich history, beautiful people, and gorgeous views. With easy access to the beach, affordable prices, and an average of 300 days of sunshine per year, it's a popular destination. Whether you're looking for nightlife, relaxation, or a retirement home, Lisbon offers many options.
What To Pay Attention to When Buying a House in Lisbon
There are many reasons why more and more people are buying a house in Lisbon. The most common reason is the lower prices and affordable housing that you can't find in your home country. But before investing, there are certain things to consider, especially, if you've never been in the country and aren't familiar with the agents, or the legal procedures.
Neighborhood
Lisbon is a popular city with many nice neighborhoods. However, if you're not familiar with the city, it may be difficult for you to compare. This is why a detailed search of neighborhoods is essential. Check if there are any parks or cafes around. Make a visit in the evening and see if it's quiet or noisy. These are all very important points when you buy a house in a foreign place. If you have children, you might want to check our Lisbon Neighborhoods close to international schools for further reading.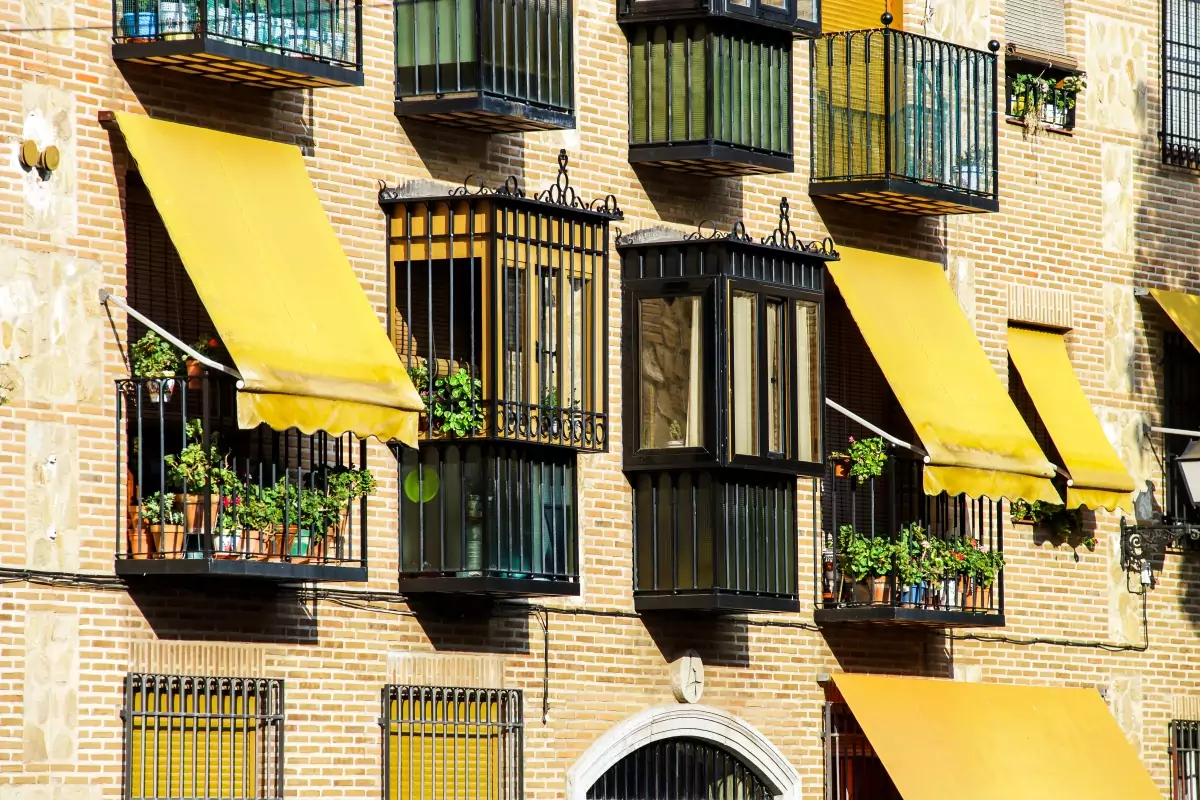 Heating
In Lisbon, most houses don't have heating systems. Winters are mild in Lisbon when compared to other countries, but still, it's going to be good to be prepared. Check if the house you're going to buy has a central heating system or what else you can do.
Maintenance
When you buy a house, note that there will be costs for maintenance. If it's cosmetic maintenance, it may not cost a lot. Make sure you know the age of the home so you can have an idea about the current and prospective costs. Once you buy the property, working with a property management company in Lisbon can help you a lot.
Types of Property in Lisbon
Portugal offers many properties of different types and sizes, ranging from studios to four-bedroom homes. The following are the types of Lisbon real estate that you can invest in.
⦁ Terreno or Land
⦁ Quintas or Rustic Homes and Farms
⦁ Condos or Condomínios
⦁ Casa Geminada or a Semi-Detached House
⦁ Moradia – a classic detached house
When looking to invest in Lisbon real estate, we advise you to consult an expert who will guide you while saving you time and money. Go with a consultant who has an AMI license to practice real estate brokerage. An experienced professional with a legal team and chartered real estate professionals can help you understand Lisbon's real estate market and be with you throughout the property acquisition process.
Speak to a Real Estate Professional in Lisbon
Get Golden Visa is a bespoke investment advisory firm. We have an AMI license to practice real estate brokerage in Portugal. Since 2014, we've provided more than 20,000 prospective real estate investors with advice. Contact us today and talk to our independent real estate advisors to help you with your property search in Lisbon.
Schedule Your Call Now
Most Popular Neighborhoods in Lisbon
The following are the most exquisite neighborhoods in Lisbon that are worth exploring before buying a house.
Alcântara
Alcântara is a charming riverbank district in Lisbon. It's positioned along the Tagus River and is close to the city center. Furthermore, as a result of the rise of companies in the surrounding areas, the district has been consistently and significantly enhanced. Also, note that real estate in Alcântara is getting a lot of attention thanks to relatively affordable prices.
Alfama
Alfama is the oldest surviving district in Lisbon. If you're looking for an authentic Portuguese lifestyle, Alfama might be the ideal district for you. There are old buildings that are being renovated but it's wise to note that parking can be an issue in Alfama. Still, thanks to its proximity to the center and growing popularity, Alfama real estate is very promising.
Avenidas Novas
If you want to be close to the city center but away from tourist crowds, a property in Avenidas Novas district can be ideal for you. It's a place where you're going to live like a local and spend less on food and groceries. But note that if you're looking for vibrant nightlife, there aren't many options.
Baixa
Baixa is one of the busiest districts in Lisbon. It's also home to the famous landmark "Elevador Santa Justa". Praça do Comércio is situated in Baixa, too. Note that buying a property in Baixa is usually regarded as a secure investment as rental prices are high.
Bairro Alto
Portugal's most iconic neighborhood, Bairro Alto, is one of Lisbon's oldest neighborhoods. It features a picturesque skyline and ancient architecture that has attracted the likes of journalists, writers, and artists alike for centuries. The quaint cobblestone streets are lined with restaurants in typical Portuguese style, as well as scenic bars where you can enjoy a drink before heading off on your next adventure or visit an old favorite fado house along the way.
Belém
Although Belém is outside the main central districts of Lisbon, it's a famous place thanks to its cultural monuments, restaurants, and gardens. It's also a favorite spot for surfers. Belém is also famous for its penthouses that have river views. There are new and renovated apartments in the district.
Chiado
Chiado, one of the most trendy spots in Lisbon, is a famous meeting point to have coffee in historic cafes and shop in nice stores. It's a district combining new and old. Many of the structures in this sophisticated and popular neighborhood were constructed in the 1700s, but many have been restored in the 1990s. There are many things to do in Chiado, thanks to the theatres, bookshops, and historic sites. Check out our Chiado real estate guide for further reading.
Graça
Graça is one of the oldest neighborhoods in Lisbon. It has good connections to the Lisbon city center and the infrastructure system is efficient. There are new real estate development projects in the Graça district. Properties in Graça are cheaper than in Alfama which is the neighboring district.
Marvila
This once-industrial neighborhood has been converted into a new hotspot of urban art and innovation. This area has reinvented itself with art galleries, nice restaurants, and cool projects. Thanks to this, Marvila real estate scene has been witnessing growth too.
Principe Real
If you're looking for a trendy neighborhood, go for a property in Principe Real. It's very central and well-connected to other districts. It's next to the famous Avenida da Liberdade. But, be prepared for higher prices compared to the rest of Lisbon.
Other Popular Locations
How Long Does it Typically Take To Buy a House in Lisbon?
On average, it takes around three to five months to buy a house in Lisbon. This period includes two to three months to find the right property and another one or two for paperwork before you can close on your new property.
Keep in mind many factors could change this time frame, depending on individual circumstances like how much money is needed upfront, if you'll get a mortgage, etc.
Rental ROI in Lisbon Properties
Lisbon has a high rental income yield, making it an excellent investment opportunity. The prices for renting and buying continue to rise. Currently, the rental yield is between 5.4 percent to 6.2 percent in Lisbon. There are great opportunities for good returns on your investments if you're looking to rent out your property or use it like Airbnb.
Notary Services in Lisbon
You'll need to have a notary confirm that you sign the contract and pay the land registry. Note that there are many notary offices in Avenida Fontes Pereira de Melo in Lisbon.
Conclusion
Lisbon is a city that has a lot to offer. Buying real estate in Lisbon can be an investment for life as it's getting more attention both from international investors, expats, and prospective retirees. If you've made up your mind about buying a house in Lisbon, hurry up as the prices are expected to soar.
Other Popular Locations in Portugal