The Cascais region is on the Portuguese Riviera. The Portuguese Riviera spans through the west of Lisbon with a long and beautiful coastline near the Atlantic Ocean. The region is very popular among both expats and tourists.
Cascais region also has several neighborhoods near the Atlantic that appeal to high-net-worth investors thanks to its profitable real estate market.
Buying a House in Cascais
One of the main reasons that make Cascais a very attractive option for real estate investment is its location. Apart from its geographical grandeur, the region is also very close to the Portuguese capital Lisbon. The trip by car between the two areas takes less than 45 minutes, and there is a railway line connecting the two regions. So, people who conduct business activities in the capital also choose Cascais as their residence without any hesitation.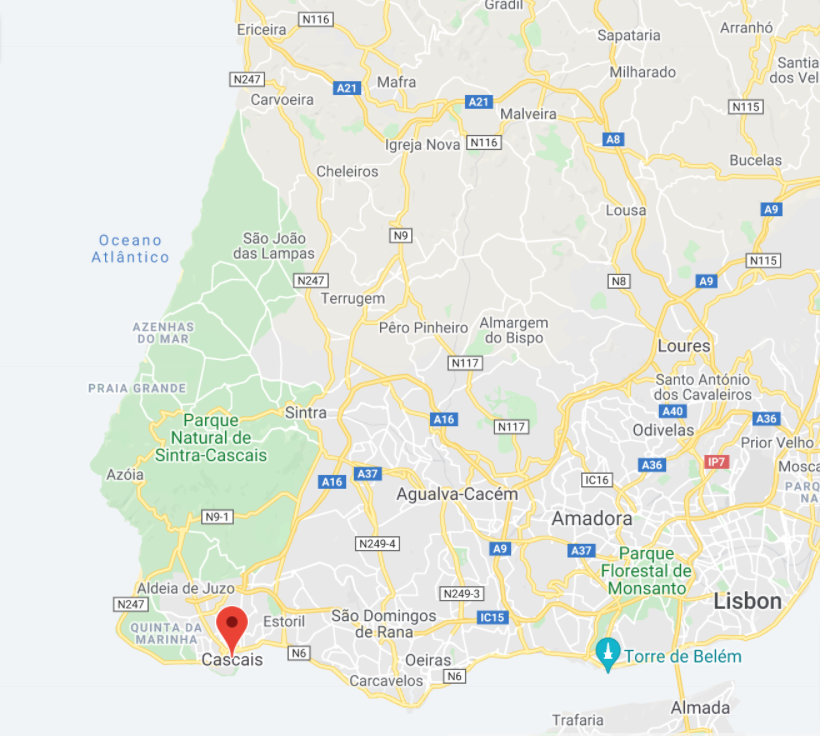 Why Buy a House in Cascais
The Cascais region of Portugal has a fruitful real estate market. There are many reasons for this, such as the amazing climate of the region, its proximity to the capital city Lisbon, its spectacular history, and countless natural beauties. Let's analyze the most common motivations for buying a house in Cascais.
Favorable Climate
The climate is a huge incentive for investors who're buying a house in Cascais. The region has Portugal's characteristic climate that involves hot summers and mild winters. However, the Atlantic provides Cascais with cool ocean breezes that reduce the average temperature during summer to more comfortable levels. The average temperature during summers in Cascais is 26°. During winter's coldest period, the average temperature is around 11°.
Perfect for Beach Lovers
As even the minimum research about the Portuguese Riviera suggests, Cascais is full of world-class beaches. Some of the most popular beaches in the region are Carcavelos, Praia da Rainha, and Guincho. Moreover, Cascais offers choices for everyone's taste. For instance, if you're interested in sports and surfing, you can choose Carcavelos as the beach is world-famous for its waves. If you just want just to relax and enjoy the sun, you can choose Sao Pedro to lie in the gentle breeze of the Atlantic.
Path To European Citizenship
Another major contributor to Cascais's popularity is Portugal's Golden Visa program. This scheme grants investors European residency in return for investment in Portugal. The program is a flexible one and doesn't require you to fully relocate to Portugal. Staying in the country for seven days on average per year would suffice to keep your residence permit. At the end of five years, you and your family may be eligible to apply for citizenship.
Culture and Lifestyle
Cascais' cultural activities mimic its upscale society's tastes. There are several top-notch art galleries hosted in the region. Two of the most famous galleries are the Casa das Historias Paula Rego, and the Museu Condes de Castro Guimaraes. The region is famous for its luxurious lifestyle with golf courses and top-quality restaurants. The coastline also hosts numerous restaurants and bars where you can enjoy the views while sipping on your drinks.
Where To Buy Property in Cascais
Every area in Cascais has its own charms and stands out as a good real estate investment thanks to its location. To make your search easier, we've listed some popular areas below.
Cascais and Estoril
Cascais and Estoril are the most expensive spots in the Cascais area. In both regions, you can find big beachfront houses with swimming pools. Both areas are family-friendly with many international schools. If you're planning to move to the region with your family, note that you'll quickly adapt thanks to the growing expat community. These areas are close to supermarkets and it has an efficient transportation system. Also, the beach is very close.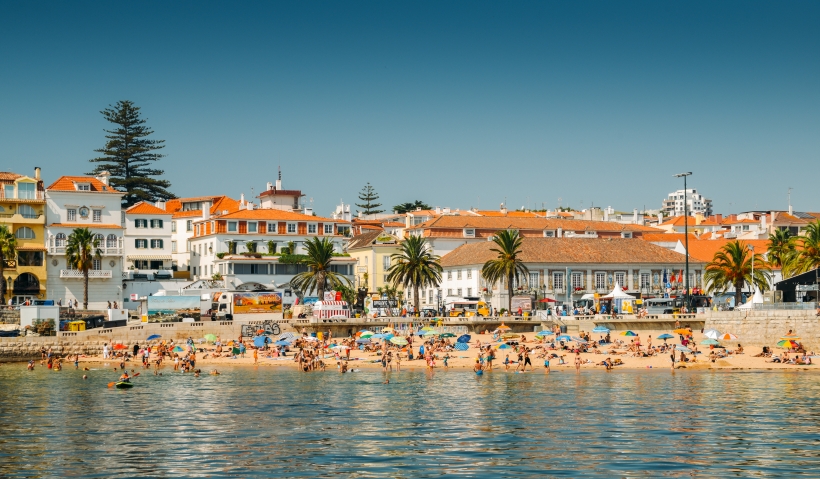 Carcavelos and Parede
If you're looking for a quiet atmosphere, you can opt for Carcavelos and Parede. In these spots, there are many detached houses that lead to the beach. If you're into sports, you can find many outdoor activities here, especially in summer. Famous Carvabelos Beach is an ideal spot too if you want to try surfing.
Alcabideche
Alcabideche stands out with its more affordable housing options. It's located in the northern part of Cascais and very close to Sintra National Park. The houses are cheaper here but still, they offer great value. If you like playing golf, you can enjoy the nearby golf courses.
Speak to a Real Estate Advisor in Cascais
Get Golden Visa is a bespoke investment advisory firm. Since 2014, we've provided more than 20,000 prospective real estate investors with advice. Contact us and talk to our independent real estate advisors to help you with your property search in Cascais, Portugal.
Schedule a Call Now
How Long Does It Take To Buy a House in Cascais?
Purchasing a home in Cascais might take around three to five months. This time frame includes two to three months of discovering the ideal property. You'll need another one or two months to complete the paperwork. Keep in mind that several factors, such as how much money you're going to pay as a deposit, if you're going to apply for a mortgage, could alter this timeline. Before you make a decision, check out our Buying Property in Portugal article.
Notary Services in Cascais
You'll need to have a notary witness sign your contract and pay the land registry for legal reasons. Note that there are two notary offices in Cascais, both situated in Alameda Combatentes Grande Guerra Boulevard.
Conclusion
Cascais is a diverse region with a lot to offer. Purchasing real estate in Cascais can be a long-term investment since the region attracts more international investors, expats, and retirees. If you've decided to buy a home in Cascais, act quickly because prices are projected to rise with the increasing demand.