The Cais do Sodré district is one of the coolest areas in Lisbon. The riverside location provides excellent clubs, bars, and restaurants, as well as original shops. There is everything that you would expect from your relocation or retirement in this place.
Buying a House in Cais do Sodré
If you're looking for a place of your own in the bustling capital Lisbon, then it's time to consider Cais do Sodré. It is in the heart of Lisbon. Its bustling atmosphere has an endless list of things to see and explore within walking distance. The streets of Cais do Sodré are full of life, with music spilling out into the night. It doesn't just turn on its evening ambiance either; this neighborhood has daytime delights that will please any visitor.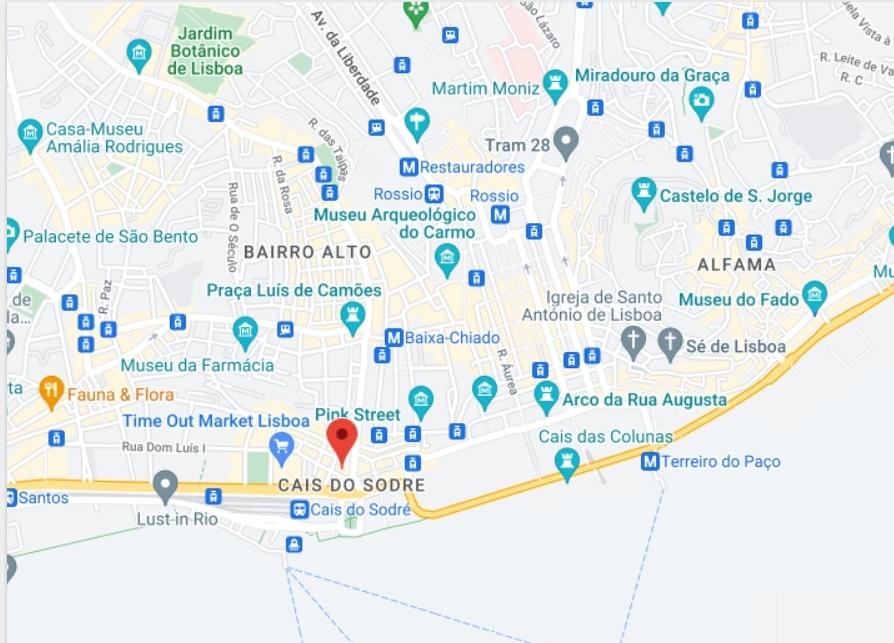 Why Buy a House in Cais do Sodré
Buying a residence is not a simple decision, but it should be made with plenty of research. Here are a few things that you can consider.
Easy Access
Cais do Sodré is a unique asset that connects Lisbon to Cacilhas and Almada across the Tagus and serves as an important railway station with access for trains into Portugal's capital city. It also has connections with many other forms of transportation, such as trains, subways, bus,es or trams.
Types of Properties
The idyllic and peaceful setting in this spectacular location is perfect for those looking to find their own piece of paradise. Choose from a range of properties, including villas that suit families well and smaller homes or individual property depending on your needs.
Getting Residency and Citizenship
Portugal Golden Visa is one of the most exciting investment opportunities available to foreign nationals. You'll also enjoy many advantages, including reduced taxes while also being granted citizenship only after five years. If you opt to invest in a commercial property in Cais do Sodré, you might be eligible for Portugal Golden Visa.
What To Consider When Buying a House in Cais do Sodré
Some of the most important things to keep in mind before buying property in Portugal include the below points.
Neighborhood
It's crucial to find the right neighborhood for you. Before settling in your new area, check if there are enough amenities nearby. Ask if schools are close and easy to access, and check if there are any green areas where you can relax. If possible, try doing some research online as well by looking at Google Maps beforehand.
Paperwork
To find a home in Portugal, it is essential that you have read and understood all of the paperwork. If there are any unclear points or queries about your purchase, work with AMI-licensed professionals for assistance with anything unfamiliar.
Property Analysis
Before investing in a property, it is essential to examine its features and thoroughly analyze what parts need repair. For example, if the heating system needs fixing or there are leaking pipes, then this will affect how much you can get for your money. So make sure that these points have been taken into consideration when negotiating prices with sellers.
Speak to a Real Estate Professional in Cais do Sodré
Get Golden Visa is a bespoke investment advisory firm. Since 2014, we've provided more than 20,000 prospective real estate investors with advice. Contact us today and talk to our chartered real estate advisors to help you with your property search in Cais do Sodré, Lisbon.
Schedule a Call Today
Things To Do in Cais do Sodré
Here are some things worth looking out for when you're in Cais do Sodré:
Visit Praça Do Comércio: Praça do Comércio is a must-see for people visiting the capital of Portugal. It was once called Terreiro do Paço. For two centuries, the kings lived there. Today, it still relates to the Portuguese state and is where we find many public departments.
Eat & Drink: For Portuguese food, wine, and craft beer, start at the Time Out Mercado da Ribeira. This lively indoor market also sells fruit, vegetables, flowers, fish, and other products.
Head to the Bars on Rua Do Alecrim: This Gin Joint is one of the most popular bars in town, and it's easy to see why. The list of gins on offer here makes for an excellent pre-dinner drink.
Conclusion
Cais do Sodré is an excellent place to invest, but make sure that you've checked out everything closely. If you're interested in other districts in Lisbon, check out our Lisbon real estate guide.