Your Guide to Buying Property in Comporta
At Get Golden Visa, we helped many people buy their dream homes in Comporta, Portugal. Now, we're happy to help you along your journey.
Contact us to schedule a meeting with our independent real estate advisors who can assist you with your property search in Comporta.
Everyone plans for a better future in various ways. If investing in Portugal real estate is your choice, then Comporta is one of the best locations for you. Comporta is an awesome location in Portugal where you can stay away from the noisy city in absolute peace. The place is perfect for those who want to invest in a holiday home or a rental property. Let's find out more.
Buying a House in Comporta
Though it looks like a beachside place that is suitable for short holidays, Comporta has a real estate scene that can get you the best returns. Comporta is actually a community of three villages that have multiple boutique hotels, rental homes, eating points, and countless visiting spots to enjoy some impeccable views of nature.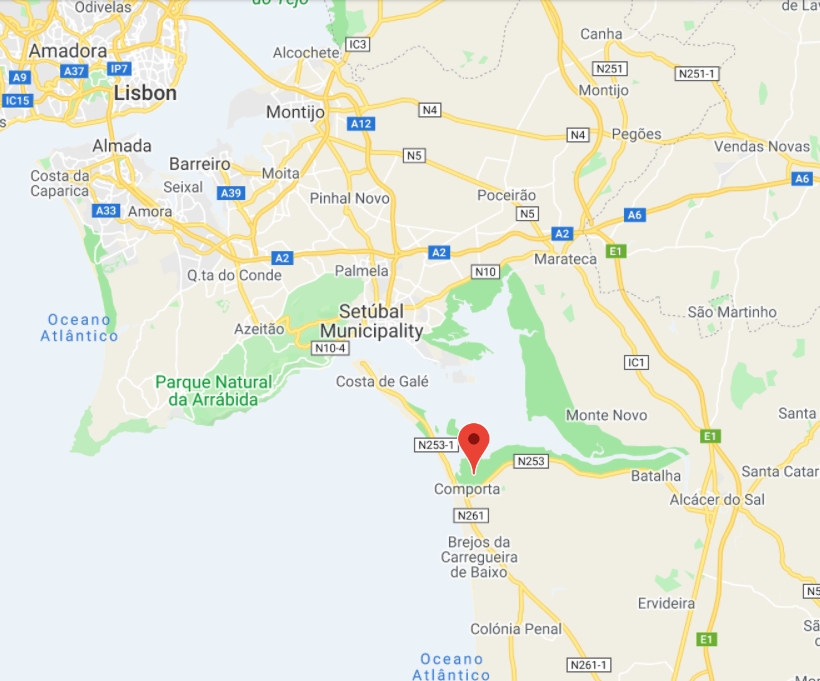 Why Buy a House in Comporta
There are many factors that make Comporta an ideal place for your real estate investment. Here is a brief up of all of those factors.
A Popular Tourist Destination
As Comporta is on the beachside, it is an ideal location for tourists. People from all around Europe consider Comporta as a runaway location for vacations. In Comporta, the four-month period from June to September is flooded with rich and elite crowds from the country. Therefore, if you have a rental home in Comporta, it can be a goldmine for you in the season.
Diversity of Properties
The properties in Comporta are more affordable than those in Lisbon and other major cities. Other than that, you can choose from various types of houses, such as villas with lagoons, beach houses or small houses in the village.
Route to Citizenship
Portugal Golden Visa program is making it easier than ever for investors to take advantage of the advantages of living in Europe. Portugal Golden Visa program permits qualified applicants to buy qualifying real estate and get residency in Portugal. It also permits free travel inside the European Schengen area and makes you eligible for citizenship after five years. Plus, as Comporta is among the low-density areas in Portugal, you can benefit from Portugal Golden Visa €280,000 real estate option.
What To Pay Attention to When Buying Property in Comporta?
Neighborhood
If you're planning to live in Comporta full-time, ensure that the neighborhood has all the required spots like cafes, restaurants, schools, bars, and more. You can always consult the locals to find out more.
Paperwork
Always review the paperwork to ensure that the property is legal or if any paperwork is missing. Missing documents may delay your property acquisition process.
Consult a Professional
If you're a foreigner who doesn't know much about the real estate market in Comporta, it's vital to speak to professionals who have an AMI license to practice real estate brokerage in the country.
Speak to a Real Estate Advisor in Comporta
Get Golden Visa is a bespoke investment advisory firm. Since 2014, we've provided more than 20,000 prospective real estate investors with advice. Contact us and talk to our independent real estate advisors to help you with your property search in Comporta, Portugal.
Schedule Your Call Now
How Long Does It Take To Buy Property in Comporta?
Buying a property in Comporta may take around three to four months easily. Most of the time is spent looking for the property. Rest can be easily taken by other aspects like mortgage planning, paperwork, and more.
If you're interested to learn more about the process, check out our Buying Property in Portugal article for further reading.
Things To Do in Comporta
While you're viewing houses in Comporta, make sure you spend some time enjoying the below attractions.
Quinta Da Comporta – Wellness boutique resort
Casa da Cultura – A local museum
Biblioteca Municipal De Alcacer Do Sal – A public library
Clube Recreativo Da Herdade Da Comporta
Cais Palafítico da Carrasqueira
Conclusion
If you're in for investing in an overseas location, then Comporta, Portugal can be for you. Contact us if you'd like to learn more about this beautiful village and how you can find your dream home here.