Your Guide to Buying Property in the Algarve
At Get Golden Visa, we helped many people buy their dream homes in the Algarve. We're happy to help you along your journey now.
Contact us to speak to our real estate advisors who can assist you with your property search in Algarve, Portugal.
---
Algarve has always been a favorite spot for tourists around the world. Although its historical popularity among travelers has been ever-existent, its impressive performance in the real estate sector is relatively new.
Algarve already hosts a broad community of expats which is yet another factor luring many investors and potential residents into the region.
Portugal Golden Visa Is One of the Biggest Contributors
Portugal's very successful Golden Visa program is greatly responsible for the country's ever-growing real estate market. Thanks to the program's real estate acquisition investment options, many applicants buy property in Portugal. According to Portugal Golden Visa Program which was initiated in late 2012, investors may invest in Portugal real estate in exchange for Portuguese residency. This investment method involves several subcategories. The most popular option is to invest in Portuguese property valued at least €500,000. This investment may be realized by several applicants as a joint investment. If the property involved in the transaction is in one of the "low-density areas" designated by the Portuguese government, the investment requirement is reduced by 20 percent to €400,000.
A similar investment option recently increased its popularity and continues to grow its attraction among investors. This option allows applicants to invest in properties that are designated as in need of rehabilitation and restoration. Investors who take advantage of this option must invest at least €350,000 in Portuguese property. If the property is in a "low-density area", the minimum investment requirement becomes €280,000.
The Algarve Is Popular Among Investors
One of the regions that benefit most from the Portugal Golden Visa Program is the Algarve. Yet, the program is not the only reason why people invest in Algarve. The region is already very well-known to people who travel internationally. The beautiful coastline of the region, amazing climate, pristine beaches, high quality of life, and low crime rates are some of the reasons that lure investors to reside in the Algarve every year.
General Information About the Algarve
The Algarve is a region that involves 16 municipalities. The region that covers the south coast of Portugal has several very famous municipalities including Lagos, Albufeira, Portimao, Carvoeiro, Loulé, Tavira, and Vilamoura.
As mentioned, Algarve has always been a popular tourist destination, and one of the main reasons for this is the amazing climate of the region and of Portugal in general. The Algarve enjoys more than 300 sunny days each year with hot summer days and very mild winters. The hottest month in the region is July. The temperature reaches 33°C. The coldest month, on the other hand, is January and the average temperature throughout January is around 12°C.
Naturally, with an amazing climate and long, beautiful coastline, the Algarve is home to many world-class beaches. The only downside to this is the difficulty of choosing. The southern coastline of Portugal is famous for its incredible limestone rock formations, and thus, beaches in Algarve offer a great selection of these formations along with beautiful views of the sea and the sunset. Also hosting countless arches and caves thanks to these rock formations, Algarve has more than several great beaches including Benagil caves, Ponta de Piedade rocks, Praia da Marinha, Quinta do Lago, and Praia da Rocha.
Culture and Lifestyle of the Algarve Region
The Algarve region of Portugal is home to many festivals and cultural activities throughout the year. These festivals often include culinary and musical activities. Music festivals in the region often take place in summer. One of the most famous festivals in the region is held in Loulé. The festival is a very colorful one involving music, costumes, and dancing. It is also the oldest carnival in Portugal in general. There are other historical festivals that are held in Silves and Albufeira.
The climate of the region also lures residents outside of their houses and enables them to have a social lifestyle. With many possible outdoor activities along with the spectacular geography of the region, such as hiking, trekking, cycling, and running, residents of the Algarve never have trouble socializing. The region also has more than twenty Michelin-star restaurants which gives a rough idea as to how well the cuisine in the Algarve is.
Expat Life in the Algarve
The biggest expat community in the Algarve region is constituted by the British. However, people from other European countries like Italy and France also have fairly large communities. People from many other countries find it very convenient to reside in Portugal, because of the tax advantages the government provides the new residents with. The non-habitual tax regime of the country is very popular among investors. Moreover, the region's already-existent expat communities make the transition and orientation period in a new country for the new residents very smooth and easy. For more information on expat life in the region, refer to our guide on Living in the Algarve.
Transportation Options in the Algarve Region
Lisbon, the capital of Portugal, is fairly close to the Algarve region. If the journey is by private car, it takes around 3 hours; but there are also several bus and train options that can be used in order to be able to travel to and from Lisbon. These options also take a little bit more than three hours. In terms of air travel, the Algarve region hosts two airports. The smaller of the two airports is in Portimao which is usually used for traveling within the country with a smaller spectrum of flights. The larger one is in Faro, and this one has a more extensive variety of flights including international options. There are also the Sevilla Airport in Spain and Beja Airport in the Alentejo which are fairly close to the Algarve region.
Property Prices in the Algarve Region
The cheapest property options in the Algarve region are found in the Portimao district which is around €2,100 per square meter. The options range towards more expensive and luxurious ones that are mostly found in the Vilamoura district where the prices go up to approximately €3,300. Please note that the prices might vary depending on the size, exact location, and conditions of the property.
If you're planning to buy a property in the Algarve region, it'll be wise to check the property taxes beforehand. You can refer to our guide on Property Taxes in Portugal for further reading.
Speak to Our Real Estate Advisors in the Algarve
Get Golden Visa is a bespoke investment advisory firm. Since 2014, we've provided more than 20,000 prospective real estate investors with advice. Contact us today and talk to our independent advisors to help you with your property search in the Algarve.
Schedule a Call Now
Real Estate in Portugal, Algarve
Algarve provides its inhabitants with an amazing Mediterranean climate, more than a hundred kilometers long shoreline dotted with gorgeous beaches, and top-notch golf courses. Algarve is only 2 hours away from the United Kingdom by flight. So, it's not only a new place to live in, but it's also a potential weekend destination. Faro airport hosts a sufficient number of flights to make access easier.
There are many reasons to look for property for sale in Algarve. From high-end restaurants to traditional villages; from pristine beaches to five-star resorts; Algarve has it all.
Algarve divides into three in itself and with their varying prices and landscape, all parts offer different beauties. So, as a property investor, you should know what to expect from each of these parts.
Popular Locations
Eastern Algarve
Eastern Algarve covers the area between Faro and Spain. This one is the least developed of the three parts. It involves the Ria Formosa Natural Park with its amazing lagoons. Eastern Algarve's main hotspot is the cosmopolitan riverside town Tavira, which was once a fishing town.
Filled with authentic Moorish houses, Tavira offers its one-bed flats for around €100,000 each. A villa in this charming town will cost more than €140,000. If the desire is to stay close to the Spanish border, Vila Real de San Antonio and Castro Marim are other hotspots that might be interesting.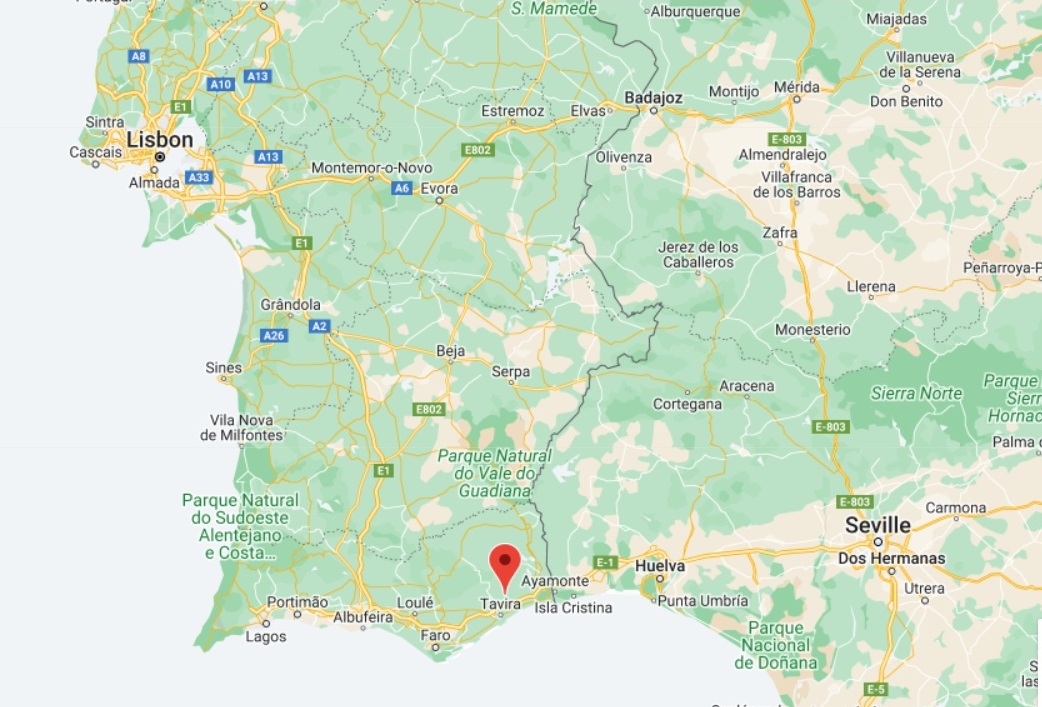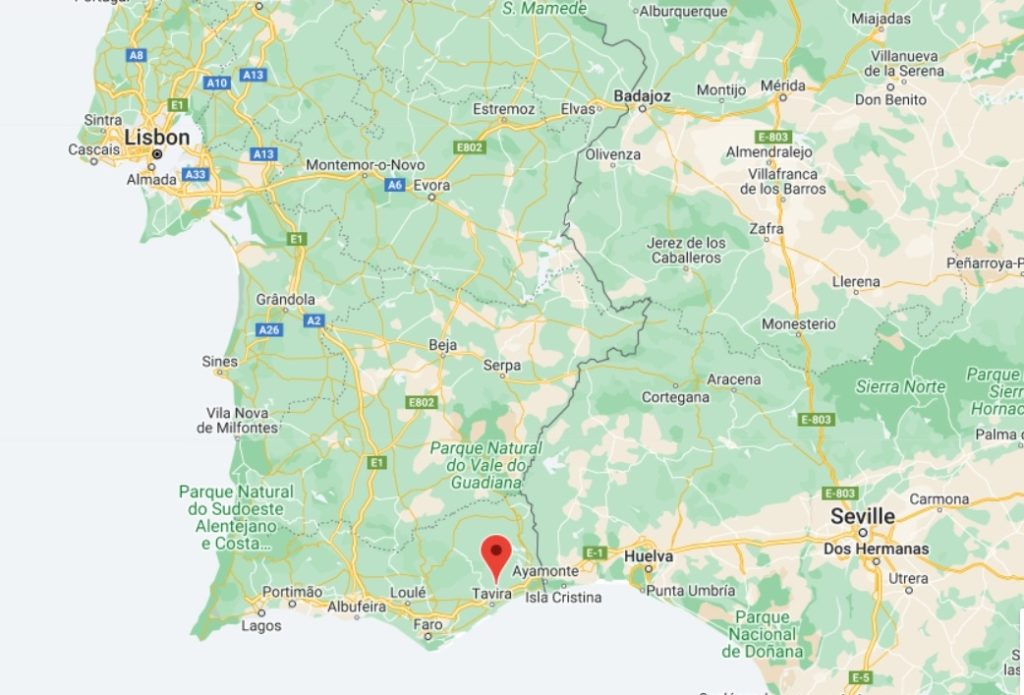 Central Algarve
Central Algarve is the most populated part of the Algarve. With its countless possibilities, Central Algarve is the favorite destination of buyers. This region covers Vilamoura which is a highly populated section that is built as a resort with its own big marina and golf course. Vilamoura includes luxury hotels, sports facilities, clubs, and many other attractions. In this section which is very close to the airport, investors may purchase a large villa with a good view for around €600,000.
Albufeira in Central Algarve is another option which is only 30 minutes away from the airport. This cobbled old town offers something for everyone. Here, one-bed apartments cost around €120,000, two-bed apartments around €140,000-150,000, and three-bed apartments with a view of the sea around €500,000.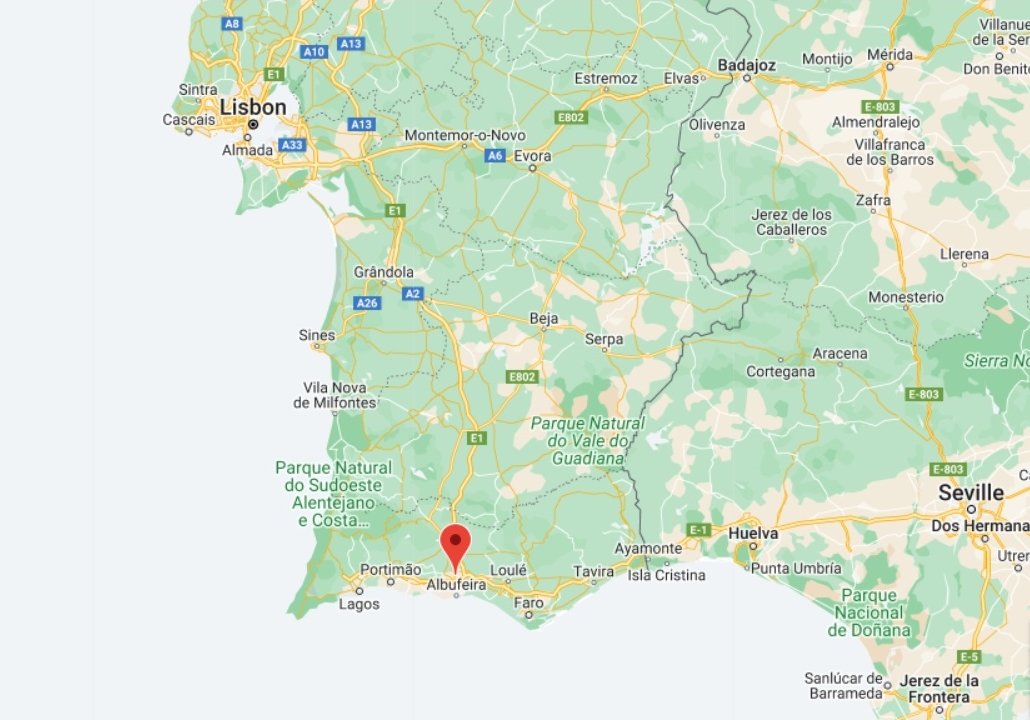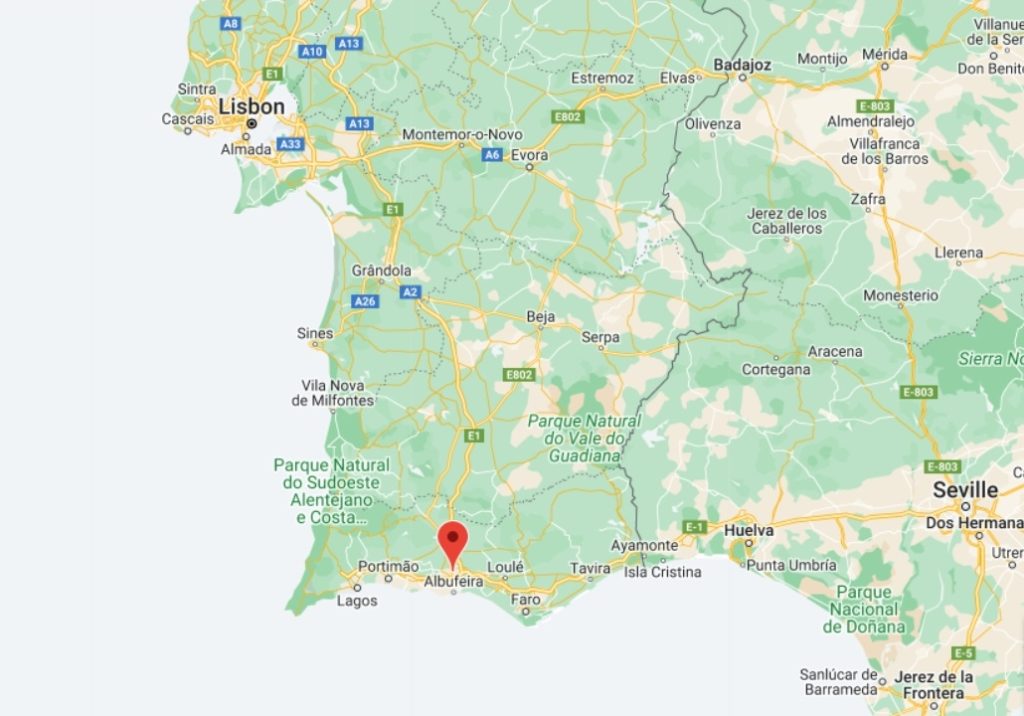 Western Algarve
Considered the medium section of the three parts development-wise, Western Algarve hosts many authentic fishing villages and breathtaking beaches. This region's main destination is Lagos. Lagos is home to top-quality fish restaurants, vibrant nightlife, amazing beaches, and a diverse population. Here, prices for a one-bed apartment are around €100,000 and around €250,000 for a villa.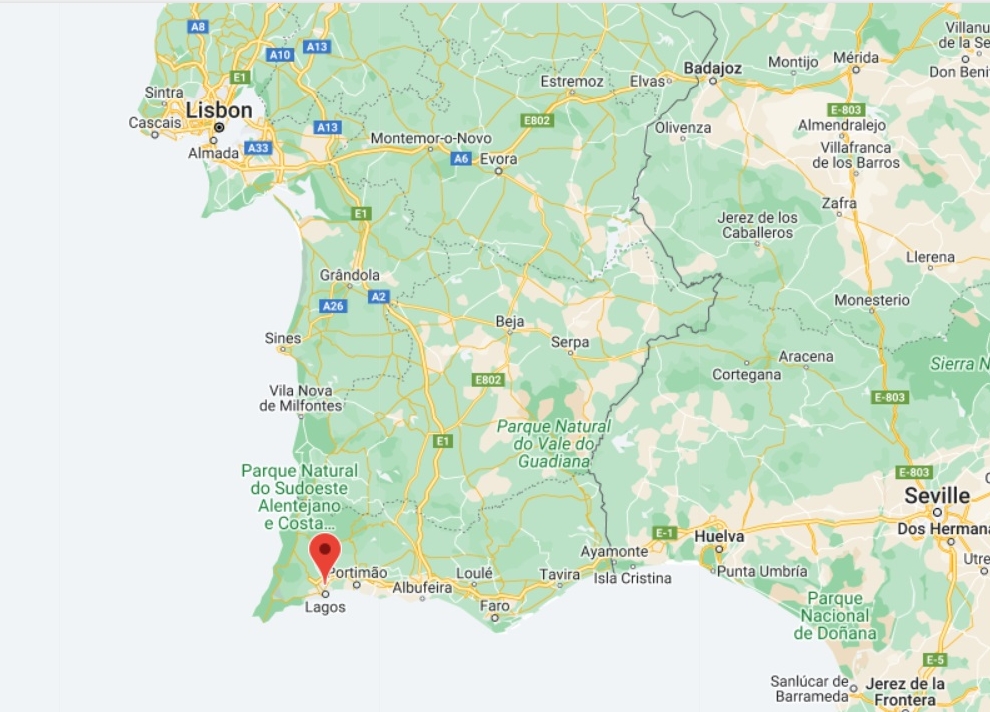 Other Popular Locations in Portugal