Graça is a neighborhood that feels as if it has been frozen in time. It's easy to fall madly, deeply, and irrevocably for its picturesque winding streets and traditional houses, which feel like they are from another era. In Graça, you can buy a house and become part of Lisbon's history. With so many secrets left to uncover, there are plenty of hidden corners waiting for discovery with properties including patios, gardens, and roof terraces.
Buying a House in Graça
The high ground of São Vicente is home to Graça, Portugal's most historic district. There are many historic and iconic landmarks in Graça. From churches to parks, you'll find it hard not to be impressed by the beauty that awaits. With its stunning views over downtown Lisbon and across the Tagus River towards the Alfama neighborhood, you'll be sure not to regret climbing up these hills for an unforgettable experience. Let's take a look at the numerous amenities this area has to offer.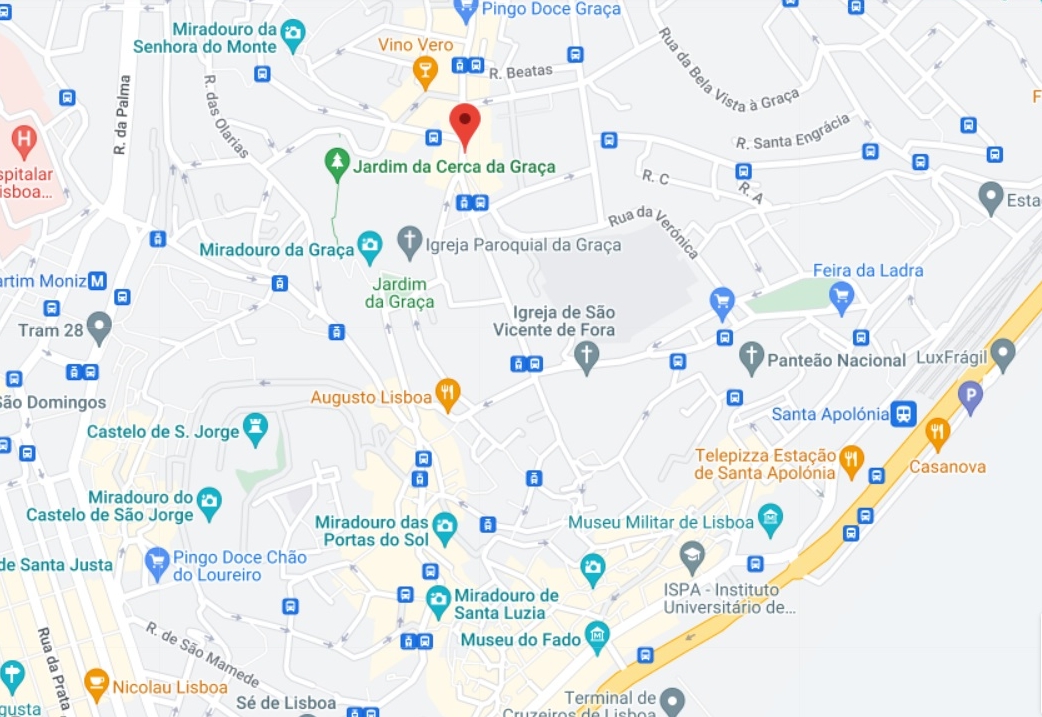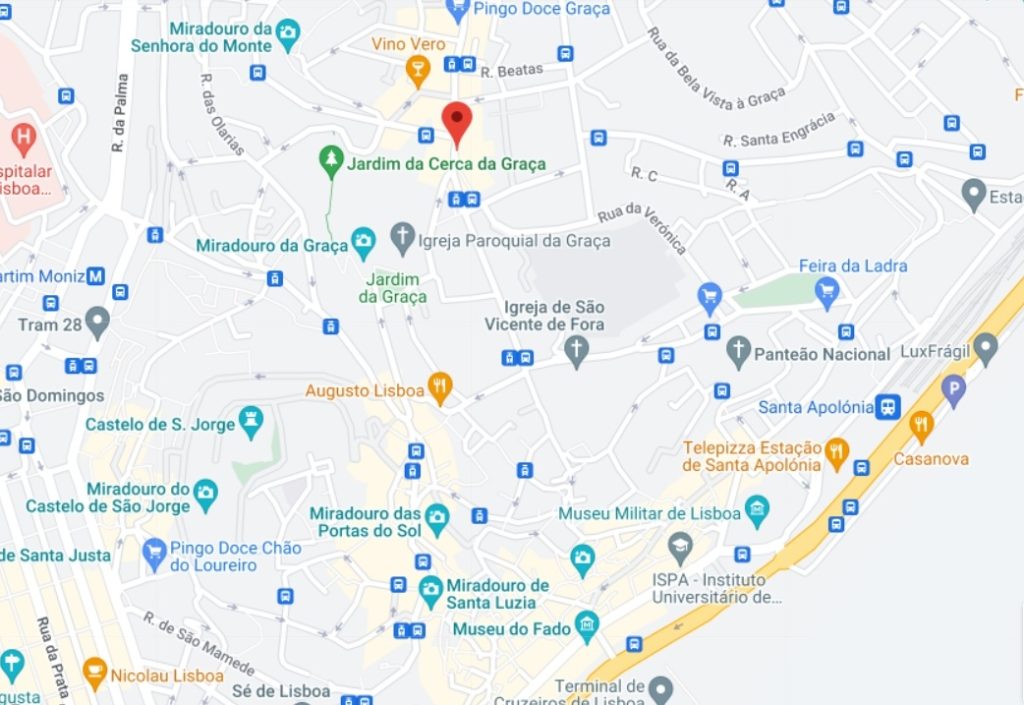 Why Buy Property in Graça
Investing in Graça real estate can be an excellent decision for those looking to invest their money and enjoy the traditional Portugal lifestyle. The beautiful views and luxury properties at affordable prices of this region are sure not something you'll want to miss.
Fantastic Viewpoints
The views from Graça are one of the reasons why people live there. The miradouros offer not one but two of the best lookout points in Lisbon! The first is Mirador Sophia de Mello Breyner Andresen which most people know as just 'Miradouro da Graça'. It offers stunning views across central Lisbon and beyond. There's Mirador da Sophia de Mello Breyner Andresen, and up higher, there's also a famous place called Miranda do Monte.
Diverse Neighborhood
Graça is a vibrant, colorful neighborhood with sights and squares that range from the most basic homes to impressively ornate palaces. The area appeals abroad and to locals alike because it has a such soulful value that leaves you feeling at peace as soon as you walk down its streets.
Route to Citizenship
Investing in a commercial property in Graça might make you eligible for a Portugal Golden Visa, which translates as residency in the country. You might also be eligible for citizenship only after five years.
What To Consider When Buying a House in Graça
Before buying property in Portugal, it's essential to consider these crucial things.
Paperwork
Make sure to look for any red flags or indications, like missing papers during an inspection. We suggest working with professionals who have AMI licenses since they're qualified to practice real estate brokerage in Portugal.
Property Analysis
Before you invest in a house, take a tour of it. It will help you decide if the investment is worth it or not. Ask how much money has been spent on upgrades and if anything else needs to be done. Asking the right questions will save you time and money.
Neighborhood
When you're looking for a new home, there are many factors to consider. One of the most important is what kinds of amenities are available in your neighborhood and how well they meet your needs. . Explore every option and be sure it has what you and your family will require, like supermarkets, cafes, and restaurants.
Speak to a Real Estate Professional in Graça, Lisbon
Get Golden Visa is a bespoke investment advisory firm. Since 2014, we've provided more than 20,000 prospective real estate investors with advice. Contact us today and schedule a personalized call with our independent real estate advisors to help you with your property search in Graça, Lisbon.
Schedule Your Call Now
Things To Do in Graça
Explore the city and enjoy some of these fun activities to do in Graça, Lisbon.
Relish Local Cuisine: You can go to O Satelite. It's a place where people enjoy bread, olives, soup or salad, meat, wine, dessert, and coffee. You can also try foods that are typical in Portugal, like Arroz de marisco (seafood rice).
Explore Graça's Alleyways: Graça is a place where you walk on painted tile and narrow cobblestone streets. You might see some laundry hanging on lines between buildings or hear music from a restaurant or bar.
Walk Through the Feira Da Ladra Flea Market: Every Tuesday and Saturday, there is a flea market in Campo de Santa Clara. It has been about since the Middle Ages. You can buy many things, like old silverware and new leather purses.
Conclusion
Investing in real estate can be a costly investment. Therefore, you need to do research and get legal things taken care of. Good luck with your search!