RESIDENCY BY INVESTMENT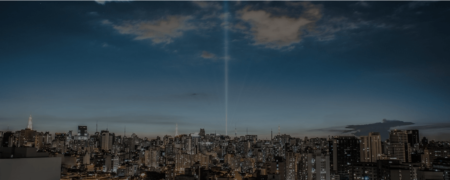 Residence permit programs have initially been associated with permanent migration. They were designed for people who want to live and work in a different country. Over the years, a global class of professionals with increasing mobility has emerged. This led to an increasing demand for visa-free travel, international education opportunities, flexible tax regimes, and security to move between countries. Nowadays, residency by investment programs offer residency options varying from temporary permits to permanent permits.
CITIZENSHIP BY INVESTMENT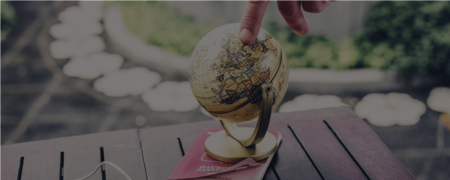 Citizenship-by-Investment programs present the chance to legally obtain a new nationality and an additional passport in a quick and simple way. Countries that currently offer citizenship-by-investment programs, which provide a direct route to citizenship based on investment include: St. Kitts and Nevis, Antigua and Barbuda, Dominica, Grenada, Cpyrus, Malta, and Austria. On the other hand, countries that offer citizenship following a reasonable period of residence include Portugal, Belgium, the UK, Australia, Bulgaria, Canada, Singapore, and the USA.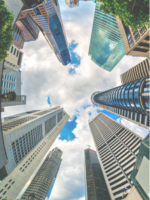 It is essential for us to understand exactly what you need and prioritize in order to choose the right investment. Let us help you understand different programs, international investment types, and real estate options that cater to your investment needs.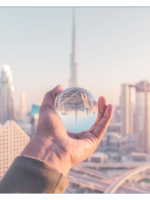 Maybe you are looking to relocate or to get an additional residency, or perhaps, you are looking for a good investment opportunity abroad. These can all be achieved simultaneously. Discover investment immigration opportunities with us.
CITIZENSHIP BY INVESTMENT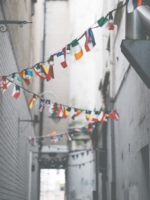 It's time to invest in your second passport. Let us assist you in finding the right investment, which will also lead you and your family to an additional residency or an alternative citizenship.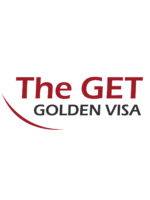 Which Golden Visa Program is right for you? Where should you invest? Do you plan to relocate? Through our end-to-end service approach, we aim to help you comprehend and compare different markets and residency or citizenship programs.
GLOBAL REACH & LOCAL EXPERTISE
With the growing effects of globalization, residence and citizenship became subjects of considerable interest within a increasing number of international investors. The Get is proud to serve within a wide geographical range to investors of many different nations. Invest in residency or citizenship by investment programs in more than 10 countries with the help of our local teams and partners.
The Get Golden Visa is a consultancy firm that specializes on residency and citizenship by investment programs. Invest in your future by purchasing a real estate overseas and benefit from the privileges of a second passport. The Get Golden Visa provides personalized service on the most popular citizenship and residency programs in the world. Our experienced team has expertise on Portugal, Spain and Greece Golden Visa programs which offer European residence permit. Portugal Golden Visa Program came into effect in 2012. The program grants permanent residence permit, and investors may apply for Portuguese citizenship at the end of the 5th year of legal residence period. Greece Golden Visa Program is among the popular residency by investment programs. Greece requires a low investment amount compared to other Golden Visas. Spain Golden Visa Program was implemented in 2013 and requires € 500.000 real estate investment. The residency by investment schemes are privileged programs designed specifically for high net worth individuals who plan to live and work in Europe. The residence permits are divided into two such as temporary residence permits and permanent residence permits. The permanent residence permit from an EU country offers visa-free travel in Schengen countries and international education opportunities. Golden Visa programs are generally considered as a future investment by individuals and families to enhance their standard of living. We provide consultancy service on 5 Citizenship Investment programs, Malta and Cyprus in Europe; St.Kitts & Nevis, Dominica and Antigua & Barbuda in the Caribbean. St. Kitts & Nevis is one of the oldest citizenship by investment programs which came into effect in 1984. Individuals may choose between donation or real estate investment options. The program offers one of the fastest ways to get citizenship and second passport which is in less than 60 days. Individuals may have different motivations behind making an international real estate investment. The Get Golden Visa focuses on the specific needs and preferences of the investor in order to provide the best solution. Our 4 main offices are located in London, Athens, Lisbon, Istanbul to maximize our global reach. The Get Golden Visa, provides professional consultancy on residency and citizenship by investment programs in more than 10 countries.
How to Get a Golden Visa?
Golden Visa Programs offer residence permit in Europe through making a considerable amount of investment.
Choosing the Right Golden Visa Program Each Golden Visa program in Europe has its own advantages and offers diverse investment options. The applicants are recommended to evaluate the options wisely. Our experienced consultants will inform about the programs extensively. The accurate information and personalized guidance helps the applicant to select the right program according to their preferences.
Determining the Investment Criteria Golden Visa applicants mostly prefer property investment. Some programs may offer options such as investing in government bonds, making a contribution to government funds, establishing a business, or a making a combination of several investment options. It is critical to determine the most suitable investment which will bring high return on investment.
Making the Investment
If the applicant chooses to make a property investment, it is advised to visit the country. Our experienced consultants will help the applicants to find the best property that fits their preferences.
Preparing the Required Documents for the Application
After the investment is made, the documentation process begin. The applicant prepares the required documents with the help of a legal representative. The documents are legalized, notarized and translated before submission to the relevant authorities.
Receiving the Residency Cards
All of the documentation are evaluated by the authorities before applicants receive their residency cards.
Renewal Process
The Golden Visa holder are required to renew their visa in order to extend their residence permits.
Free Brochure & Consulting