Your Guide to Buying Property in Porto
At Get Golden Visa, we helped many people buy their dream homes in Porto. We're happy to help you along your journey now.
Contact us to speak to our real estate advisors who can assist you with your property search in Porto.
---
Porto is a city that has a lot to offer, and buying real estate in Porto can be an investment for life. Do you want to invest in Porto real estate? This can be a daunting task for anyone, but it doesn't need to be. The buying process is not as hard as many people believe.
But, there are many different things to consider before buying a house in Porto. You just need the right information, which we'll provide here. We're going to cover everything from buying real estate in Porto, how much it costs, what types of properties are available and so much more.
Buying a House in Porto
Porto is located in northern Portugal. The city is known for its vibrant culture, world-famous wines, rich heritage, and stunning architecture. There are also many beautiful beaches in and around Porto.
Porto has many districts that have different characteristics. The good thing is, there are houses available for every budget. In some districts, average house prices are €2,000 per m² while in some it's around €3,500 per m². If you're looking for a house in Portugal and can't decide between Lisbon and Porto, note that prices are cheaper in Porto.
The buying process for Porto real estate can be broken down into three main steps: Researching, finding, and financing. It's important to know the difference between buying a new home or an old one or even building your own. Importantly, it's also vital to understand how much things cost in order to budget accordingly before you start shopping.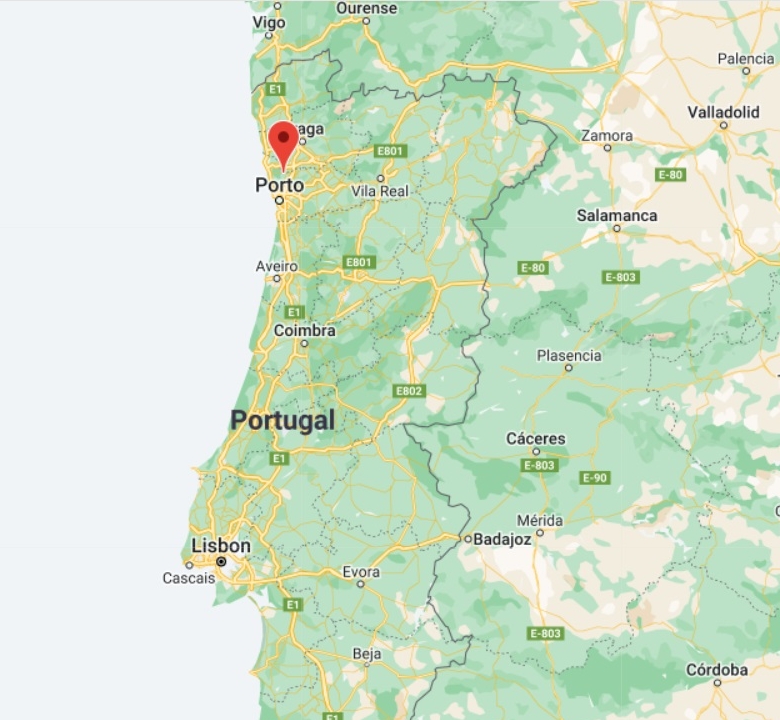 Why Buy a House in Porto
Porto has many things that make it such a great place to live: The beautiful scenery, good climate, and low cost of living, and beautiful cuisine. It's also one of the safest cities in Europe. All these make expats want to call Porto their second home. According to a survey by Sumo Finans, it's the best city to live in as a family, thanks to its family-friendly sites, the abundance of green areas, and safe environment.
Let's analyze some of the prominent reasons to invest in Porto real estate.
Culture
Porto is a city with an eclectic culture. It has a vibrant atmosphere and beautiful architecture that make it such an appealing place to live!
You can find museums, theaters, shopping centers as well as many great restaurants at your fingertips in Porto. The best part? You can do all this on foot for the most part, which means you can be a tourist in your own city! Most importantly, Porto is a literate city and home to the third most beautiful bookstore in the world. The Livraria Lello bookstore was opened in 1881 and is considered the most ornate bookstore in the world that mixes Art Deco and Neo-Gothic elements.
You can experience the cultural energy in the international festivals that the city promotes throughout the year in a range of domains, including theatre, contemporary dance, cinema, and literature.
Continuous Growth in the Real Estate Market
Porto has seen an increasing demand for real estate investments over the years and currently, there are many international buying opportunities in Porto due to its low prices and high demand! Porto is also a hub for new industries, such as the cultural sector. So, you can see both commercial and residential developments taking place all around the city. Considering the high prices in other prime locations in Europe, the prices are affordable.
Path to European Citizenship
Under the Portugal Golden Visa program, buying a qualifying property in the country, starting from €280,000 makes you eligible for residency which might lead to citizenship eventually. This gives you visa-free entry to the countries within the Schengen area, and access to education and healthcare systems. So, if you're looking for the ultimate way to live in Portugal without going through any bureaucratic processes, this is the route to take.
What to Pay Attention to When Buying a House in Porto
Once you've decided to buy a house in Porto, there are several important factors that should be considered.
Location
When you're buying a house in a city where you're not familiar with the surroundings, it gets more important to check the location. Is your prospective house in a place where parking is an issue? Is it a place where there is too much noise at night? Are there any new projects that are to be completed soon? These are important issues that need to be dealt with as you make house viewings. Also, there are many expats living in Portugal. So, if you're looking to live among locals, filter your search accordingly.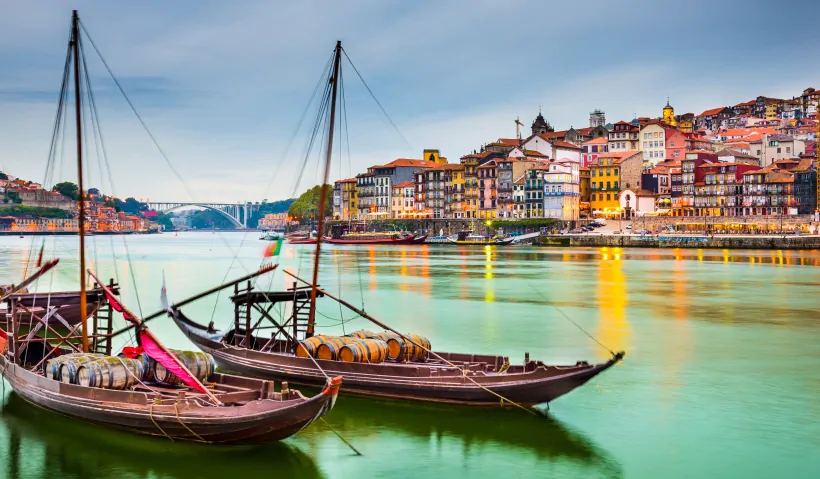 Heating
Well, it's not always sunshine and roses. It's common for houses in Portugal not to have central heating, and that is no different in Porto. When you're house hunting, make sure you get all the details about heating. Portugal has a warm climate but in winters, it gets cold in Porto.
Social Life
As a new resident, you'll probably want to meet new people and socialize. Where you live plays a huge part in meeting the locals. Are there any cafes or restaurants where you can meet them? Is there any restaurant where you can try Portuguese food? These may seem small details but are crucial especially if you want to live in Porto full-time.
Apartment Terminology
When looking for an apartment in Porto, you may be confused with numbers placed next to apartment ads, such as T1, T2, T3, and so on. These numbers actually signify the number of rooms in an apartment. For example, T1 represents a 1BHK apartment and so on. Moreover, you may also see something like T2+1. It means a 2BHK apartment with an extra windowless room.
Speak to a Real Estate Professional in Porto
If you're looking to invest in Porto real estate, make sure you speak to a local expert who can guide you during the process. It's important to get guidance from a consultant who has an AMI license to practice real estate brokerage in Portugal.
Get Golden Visa is a bespoke investment advisory firm. Since 2014, we've provided more than 20,000 prospective real estate investors with advice. Contact us today and schedule a call with our independent real estate advisors to help you with your property search in Porto.
Schedule Your Call Now
Most Popular Neighborhoods in Porto
Porto has a lot of great neighborhoods, but some are more popular than others. If you're looking for the best possible buying opportunity in Porto, these are worth checking out.
Ribeira
The Ribeira neighborhood is located near the riverfront and it has steep hills, picturesque views of Porto's most famous monuments. You can find old buildings here with traditional Portuguese architecture. It's a great place to be if you want to enjoy some of Portugal's history while enjoying its modern lifestyle.
Foz do Douro
The Foz do Douro is a large residential area that is situated on the coast. It has some of Porto's most beautiful beaches and promenades, which offer great views of the city.
Campanhã
The Campanhã is where Porto's railway station and airport are located. If you want a more residential area with roads that offer excellent transportation, this might be the place for you.
Vila Nova de Gaia
The Vila Nova de Gaia is a town just outside of Porto which has an industrial past. Now, it's used for commercial and residential purposes! It is a preferred neighborhood by expats because it's calmer and less urban.
Get Golden Visa: Who We Are and How We Can Help You
Get Golden Visa is a bespoke investment advisory firm. With our team of specialists in our Lisbon and Porto offices, we offer our clients a tailor-made and transparent journey in their quest for Portugal Golden Visa through real estate acquisition.
Contact us today and talk to one of our experienced team members to help you with any and all your questions regarding property acquisition in Porto, Portugal.
Get in Contact
Other Popular Locations in Portugal
How Long Does It Take to Buy a House in Porto?
The buying process in Porto is the same as other cities in Portugal, but the general timeline goes like this:
⦁ You'll make an offer on a property that meets your criteria. If it's accepted, you'll pay a deposit.
⦁ You'll sign Contrato de Promessa de Compra e Venda which functions as a guarantee for both parties.
⦁ Finally, you'll sign the property deed and will get keys to your new home.
Rental ROI in Porto Properties
If you're looking to invest in a house for rental purposes, Porto can be a good choice. Renting out your property during the tourism season can yield up to between 4 to 6 percent.
Notary Services in Porto
When signing the sales contract, it's mandatory to have a notary as a witness. A notary can make buying a house in Porto a seamless process. Note that there are many notary offices in Avenida de França in Porto.
Conclusion
Being one of the most popular cities in Europe, Porto definitely must be on your list when you've decided to buy property in Portugal. With its old town, picturesque Douro River, and unique sights, Porto is a good place to call your second home.
Looking for more real estate guides about Northern Portugal? Check out our Douro Real Estate guide for more information.