Your Guide to Buying Property in the Silver Coast
At Get Golden Visa, we helped many people buy their dream homes in the Silver Coast. We're happy to help you along your journey now.
Contact us to speak to our independent advisors who can assist you with your property search in the Silver Coast, Portugal.
---
The Silver Coast of Portugal is a popular destination for expats seeking an affordable life in Europe. It's a region on the Portuguese coastline where you've access to beautiful beaches and great weather. Many different beach towns offer something for everyone, whether it's luxury or budget accommodations.
Moreover, the Silver Coast has plenty of activities for those who love adventure, including surfing and hiking. Hence, this coastal area is perfect for individuals who want their piece of paradise within Europe. So, if you're interested in buying a property in Silver Coast, here's a detailed guide on the region's real estate scene.
Why Buy Real Estate on The Silver Coast
Silver Coast is among Portugal's most sought-after spots for people wanting a second home. Moreover, it has a lower cost of living rates than other parts of the country which make buying property more accessible as well as great real estate prices.
Let's explore a few reasons why you should consider buying a property on Silver Coast Portugal.
Favorable Property Prices
The Silver Coast of Portugal is a picturesque place filled with beaches and stunning architecture and offers excellent living spaces at affordable prices. The low cost of real estate will make it feel like every penny was worth spending, especially since you get to enjoy a fantastic view from wherever you live.
Whether traditional or contemporary living spaces are more up your alley, there are plenty out there waiting to be explored and enjoyed.
High-Quality Life
One main reason why many people would like to relocate here or invest their money is that they want to take advantage of this beautiful town where everything can be enjoyed on any budget. It's a perfect place if you want a laid-back and relaxed lifestyle.
Besides, the residents are friendly, welcoming, and hospitable to foreigners who come into their community. With schools, hospitals, and businesses available in every corner of town, you'll never be too far from what you need.
Spectacular Coastline
Around every corner of this Portuguese paradise, you'll find some of the most pristine beaches in the world. From down south by Sao Martinho do Porto to up north at Foz do Arelho, where the ocean meets the lagoon, there're incredible sights for days.
São Martinho do Porto, the family-friendly vacation destination and one of Portugal's best beaches lies in this region. Apart from a beautiful sunset, you can also enjoy water sports such as sailing, paddling, or jet skis.
Besides, Praia do Norte beach is famous for big waves and is a popular fishing spot, so you get to try the local cuisine and experience their culture firsthand.
Delightful Food
The Silver Coast is as much a food destination as it's a beautiful escape. The coastal town has some of the freshest seafood in its restaurants and small farms across the city that supply fresh vegetables, fruits, meats, and eggs to local markets every day.
Path To Citizenship
Portugal is among the countries that offer residency in return for investment. If you invest in real estate in the region, you might be eligible to get Portuguese citizenship after five years. The minimum investment amount is €280,000. For more information, please check out our Portugal Golden Visa article.
Connectivity to Central Locations
The Silver Coast is situated at the heart of Portugal with a fabulous road network. With railroads and highways nearby too, there are no problems reaching your destination from this place. Besides, the airport can also be reached within just one hour if needed.
In addition, buses make getting around easy for those who don't prefer driving or flying.
Events All Year Round
The Silver Coast in Portugal is a magical destination for beach lovers and nature adventurers. The Atlantic coast offers the cool summer breeze, while Nazare provides plenty of waves to go around every day. From January through December, there're plenty of activities ranging from surfing schools near Lisbon down south into the Algarve.
Schedule a Call With Real Estate Advisors in Silver Coast, Portugal
Get Golden Visa is a bespoke investment advisory firm. Since 2014, we've offered independent real estate advisory to more than 20,000 prospective investors. Contact us today and talk to our team to help you with your property search in Silver Coast, Portugal.
Schedule a Call Now
Where To Buy Property on the Silver Coast
Now that you already know what Silver Coast has to offer, have a look at the places in the region where you can buy a property.
Óbidos
Óbidos is an old but beautiful and quaint town. It's an excellent place to go if you're looking for some peace or want to take in some history. With easy access to major highways like A8, Óbidos can easily be reached from anywhere.
Moreover, the medieval buildings are preserved, and they host festivals with fun events such as chocolate, opera festival, or Christmas village every year.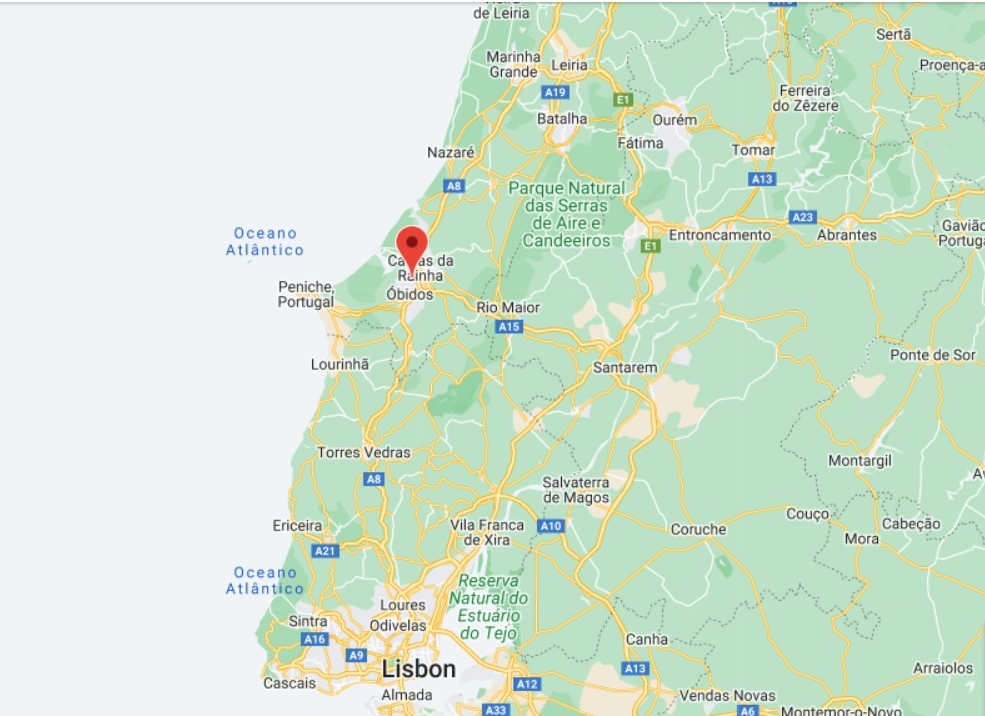 Nazaré
Nazaré is a beautiful coastal city that's only a 1.5-hour drive from Lisbon and has natural beauty, quality of life, urban centers nearby, and everything you need. Nazaré also offers beaches for those looking to move there as well as an affordable cost of living.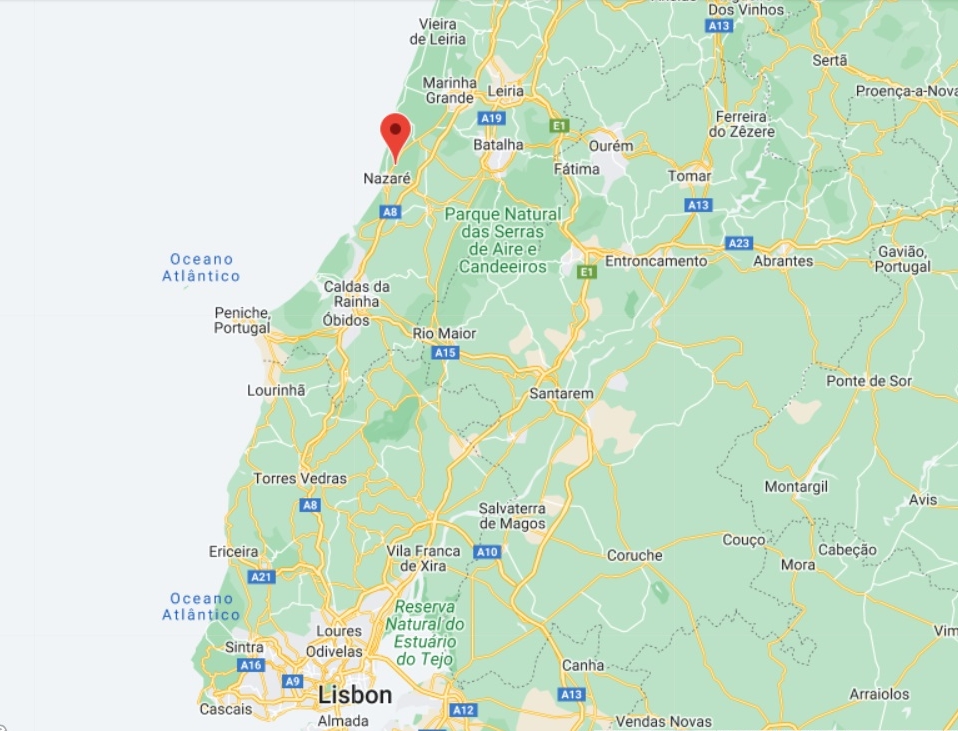 Peniche
The Portuguese town of Peniche is a paradise for those looking to live out their retirement or have an adventure. Moreover, the windmills and crystal clear waters are only the beginning, as romance awaits you around every corner.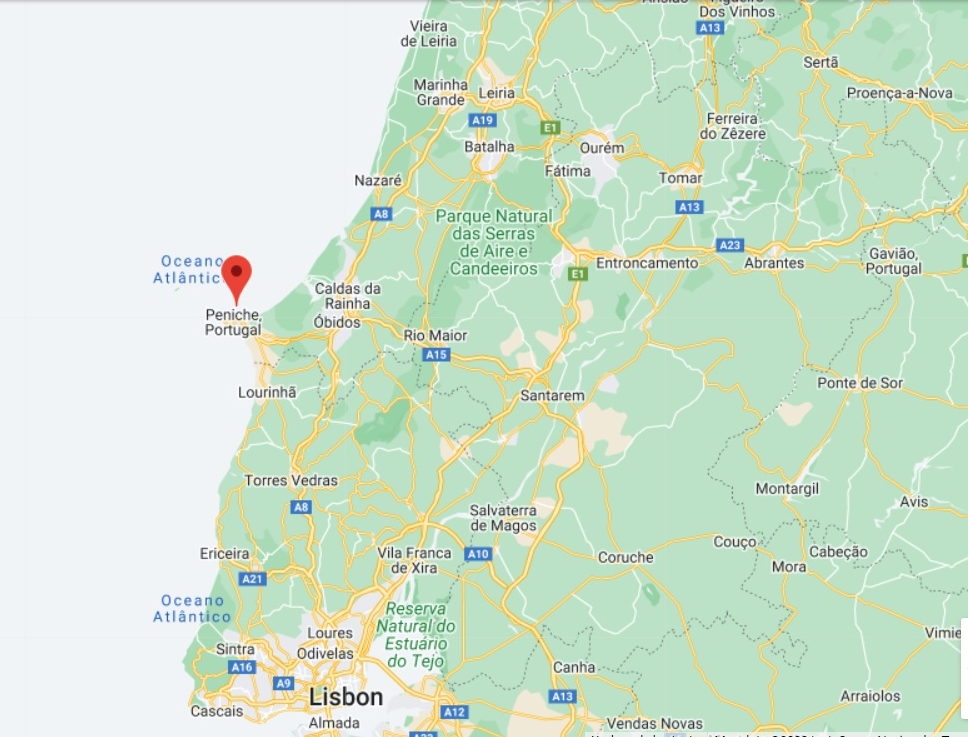 Torres Vedras
From great beaches to surfing adventures, Torres Vedras is perfect for any adventure-seeker or someone who wants a more relaxed lifestyle away from the hustle and bustle of Lisbon.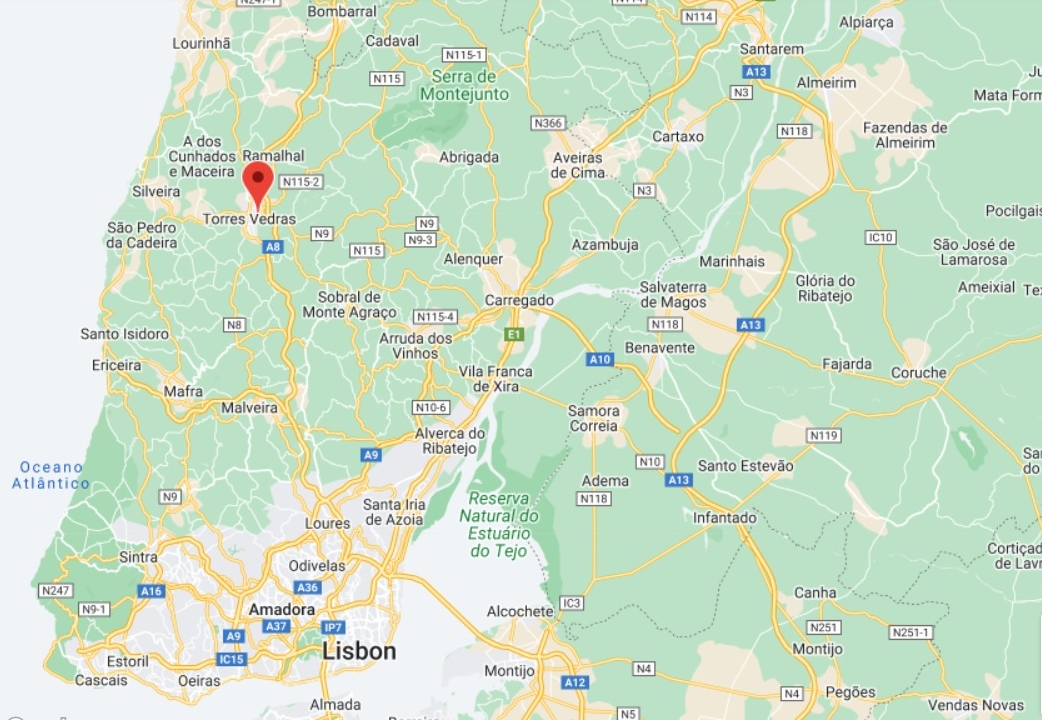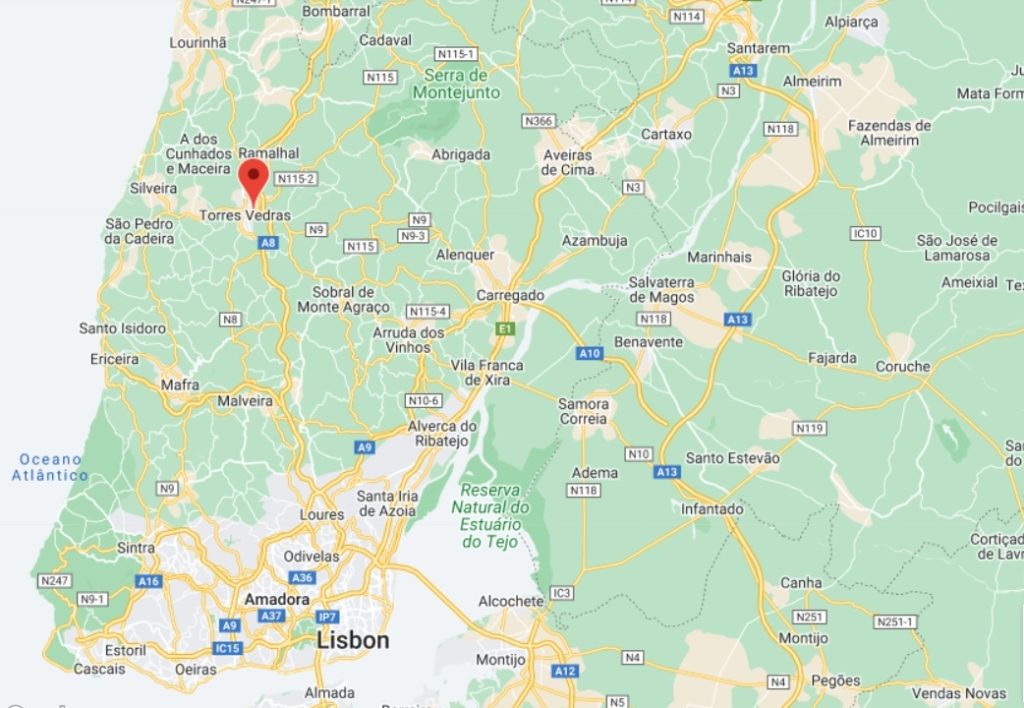 Coimbra
A great city with a deep cultural heritage, Coimbra is where the first Portuguese university resides. With accommodation options being so affordable and profitable with many students looking for living space in this city, it's no wonder more people are choosing to live here instead of other towns around Portugal.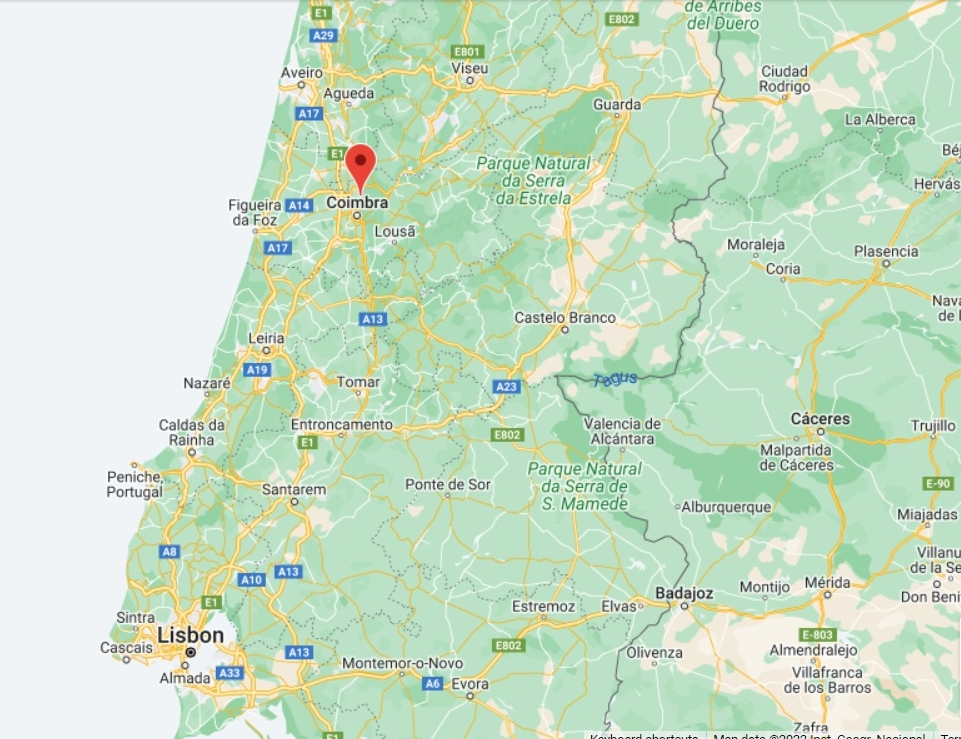 Other Popular Locations in Portugal
Property Types in the Silver Coast
Before you proceed with your search for the perfect property, here're a few real estate terms you should be familiar with.
Casa geminada: It's a semi-detached house with two houses sharing a common wall.
Casa or moradia: This's a detached house with outdoor areas like a front and backyard, patio, etc.
Condos or condominios: Condos are the best option if you're looking for an apartment with a common area. But, these apartments can be tough on your wallet.
Quinta: These're rustic houses or farms that you'll find in inland regions of Portuguese land. There are also some quintas located near the suburban areas too.
Terreno: It's the Portuguese term for "land." To build your own house, you can buy a property that's registered for inhabitation. Some conditions allow agricultural land, but it needs to be checked with the city hall or Câmara Municipal.
Property Prices in the Silver Coast
The average property price in the Silver Coast ranges between €250,000 and €1 million. Moreover, a two-bedroom apartment in the central area might cost you around €70,000.
Before you buy a property in Portugal, make sure you're familiar with all tax obligations. You can check out our article on Portugal Property Taxes for information.
General Information About the Silver Coast
The Silver Coast is a beautiful region that's between Porto and Lisbon. The landscape of this area includes an astonishing mountain range, the Serra da Estrela.
Moreover, the incredible coastline stretches 150 km in length with plenty on offer, including charming cities like Tomar and Coimbra, where visitors often say they feel "at home."
Besides, the area has a long and fascinating history, having been inhabited originally by Indo-Europeans and the Romans in ancient times. Many towns in this region still bear traces of their rich heritage.
In addition, the region has a moderate climate, with July and August being the hottest months where the temperature rises to 30°C. You can refer to our Living in the Silver Coast article for more information.
Expat Life in the Silver Coast
You as a new resident will feel comfortable as there are expat communities living in the region. Thanks to its affordable costs, authentic local life, and nice weather, the Silver Coast keeps attracting expats from all over the world. British citizens constitute the majority of expats in the region.