Aljezur is a mini coastal village in the magnificent Algarve region of Portugal. Nearby, visitants can expect wonderful sandy beaches great for surfing and swimming as well as stunning natural landscapes.
The town has many features that make it desirable for families or those looking for a more laid-back lifestyle. Property prices are reasonable than the rest of the region, and the nearby shores offer something for everyone. If you're looking for a new life, this could be the perfect location of your dreams.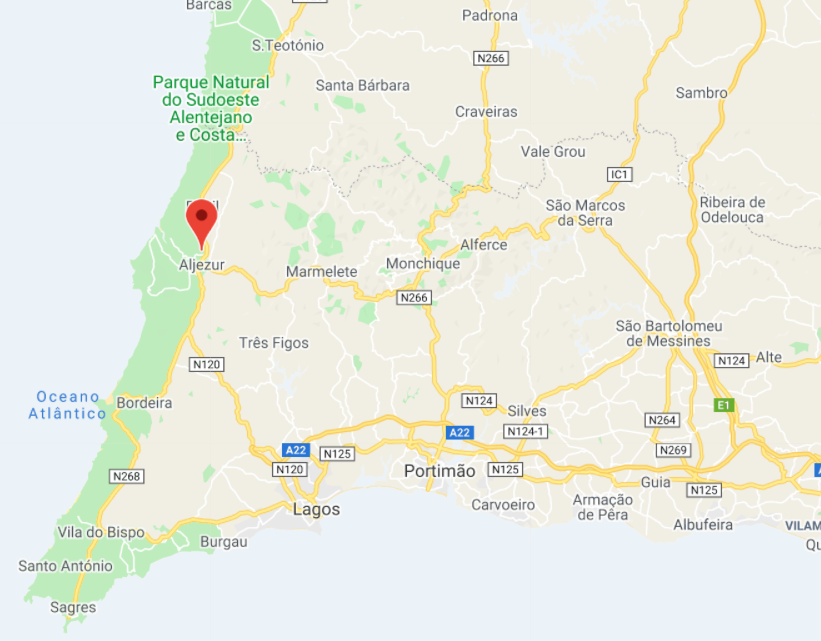 Buying a House in Aljezur
If you're looking for a new place to call home and want to get away from the hustle and bustle of city life, then Aljezur is the perfect spot. Located just inland on Costa Vicentina's impressive western side of Portugal, this small town has two sides: traditional architecture and culture and another more modern feel with some excellent restaurants to choose from. You can enjoy the natural beauty and numerous festivals throughout the year.
Why Buy a House in Aljezur
Aljezur is a hidden gem in Portugal. This fishing town has it all, hiking, biking, and more. You'll find your perfect vacation home or a great place to invest in real estate near the serene beachfront or cozy downtown area where you can relish sunsets over crystal-clear water. If these reasons aren't enough to convince you, here's why investing in Aljezur real estate is a brilliant idea.
Amiable Weather
Aljezur is a picturesque town that enjoys typically mild coastal weather with warm but not hot summers that average around 25°C. Aljezur is much cooler in the winter. January temperatures are just 12°C, and there is more rain. But this is not as cold as the deep freeze found in other parts of the world, like the northern hemisphere. And, even though it's only 12°C, this still makes it a near-perfect destination for hikers during the winter season.
Rich Culture and Heritage
The Algarve offers its residents a rich folk heritage worth appreciating beyond just a blessed climate and magnificent beaches. Devote some time to discovering it because old customs can be experienced all year long. There are also buildings from the ancient people left behind, like churches, which can still be seen today.
Getting Residency and Citizenship
Another advantage of buying property in Aljezur is that if you make a qualifying investment, you can be eligible for Portugal Golden Visa. With your Golden Visa, you become a resident of Portugal and you might be eligible for citizenship only after five years.
What To Consider When Buying a House in Aljezur
Here are a few key points to keep in mind before purchasing your new home and signing documents.
Neighborhood
This is an important step when searching for a new home. If you're not sure whether the neighborhood will be good enough, look into schools, bars, and other basic amenities in that area before committing. You can also do your own thorough Google Maps search online to help narrow down potential neighborhoods.
Paperwork
There are several legalities that one should be aware of when buying property in Portugal. This is why we suggest working with experts who has an AMI license to practice real estate brokerage in Portugal and can help you navigate through these restrictions, so it doesn't hinder your ability at all.
Analyze the Property
When you buy a property, make sure to take the time and analyze what repairs need to be done before estimating how much it will cost. Even if this is just for investment or second home purposes, don't forget that they could incur expenses down the line.
Speak to a Real Estate Professional in Aljezur
Get Golden Visa is a bespoke investment advisory firm. Since 2014, we've provided more than 20,000 prospective real estate investors with advice. Contact us and talk to one of our independent advisors to help you with your property search in Aljezur, Portugal.
Schedule Your Call Today
Things To Do in Aljezur
Here are a few things that you can enjoy in Aljezur:
Go Birdwatching: The Aljezur river runs for around 10 kilometers from the village to Praia da Amoreira. It is beautiful and has many birds like Kingfishers, Nightingales, and Grey Herons.
Visit Aljezur Beaches: There are many beaches near Aljezur. Praia da Arrifana, Praia do Monte Clérigo and the amazing Praia da Amoreira are some of the nice beaches in Aljezur.
Visit Castelo de Aljezur (Aljezur Castle): Visit this historic castle for beautiful panoramic views.

Try sweet potatoes: Aljezur is famous for its sweet potato production. You can find it in soups, stews, pastries. If you're in the town in October, don't miss out on the Sweet Potato Festival.
Conclusion
If you're looking for an authentic Portuguese lifestyle, Aljezur is the right place. It has pleasant weather and hiking activities. If you want to invest in overseas properties, make sure you check out Aljezur. For further reading, you can check out our comprehensive Living in the Algarve guide.