If you're planning to make a real estate investment in Portugal and would love to stay close to nature, Melides is a prime location for you. Blessed with beautiful lagoons, unspoiled nature, and vast beaches, it's truly a place that demands your attention. Let's see why.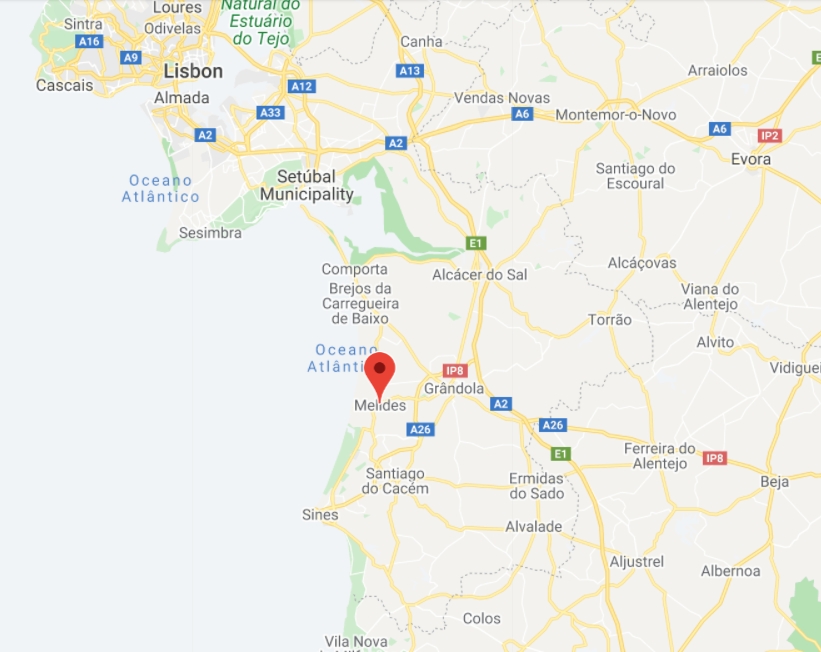 Buying a House in Melides
For those of you who like to escape from the hustle and bustle of the city, Melides is the ideal spot. Located on the Alentejo coast, around 130 km south of Lisbon, Melides is home to some of the best beaches in the country along with some cool visiting spots for you to explore and relax. Other than that, it has seen significant development in the real estate sector in recent years. As it's also one of the prime tourist spots, your investment can offer you valuable returns.
Why Buy a House in Melides
The seaside village of Melides provides you with countless reasons to invest in it. Here are some of the prime ones.
Awesome Views and Neighborhood
One of the key reasons to invest in Melides real estate is its neighborhood and environment. Unlike city-based locations, Melides is quiet, peaceful, and soothing. On top of these, the coastal stretch of the location has friendly communities. You can enjoy the beautiful scenery of nature while resting on the beach.
Best Returns
Although Melides is a location that is primarily frequented by locals, it has also seen the development of various seaside villas and designed houses recently, which has attracted various investors. Some of the properties in Melides have seen a 100 percent boost in their value, thus making it a great spot to secure your money.
Route to Residency and Citizenship
Thanks to Portugal Golden Visa scheme, making a qualifying real estate investment in Melides will grant you residency in the country, which might lead to citizenship only after five years. So by making a real estate investment in Melides, you get to enjoy the benefits such as visa-free travel within Schengen Zone and access to the healthcare system.
What To Consider When Buying a House in Melides?
As Melides is a new location for you, you have to analyze some aspects closely before buying a property. Here are some of those:
Property Analysis
It doesn't matter if you're purchasing the property for pure investment or as a second home; ensure that you check all the necessary aspects. Take a tour of the house and analyze what parts of it require repairs or upgrade, for instance, the heating system, electrical system, etc. This will help you estimate the net cost of the property.
Make sure you read our ultimate guide on Buying Property in Portugal before you make a decision.
Neighborhood
To ensure that your daily commute in the neighborhood remains smooth and minimum, take a walk and check it out. Look for nearby spots that are good to explore along with necessary places like schools, parks, grocery stores, bars, etc. This is especially important if you're planning to stay in the village full-time.
Paperwork
One of the key things to pay attention to is paperwork. Most of the properties in Melides are expensive. So, if you find any property affordable or cheaper than others, ensure that you check the paperwork and legal formalities. You can get assistance from a real estate agent in this case.
Speak to a Real Estate Professional in Melides
Get Golden Visa is a bespoke investment advisory firm. We have an AMI license to practice real estate brokerage in Portugal and we've provided more than 20,000 prospective real estate investors with advice since 2014. Contact us today and talk to our independent real estate advisors to help you with your property search in Melides.
Schedule Your Call Now
Things To Do in Melides
To make the best of your Melides house-viewing trip, ensure that you do the following;
Visit Melides Lagoon
Spend some time at Vigia Beach
Watch surfers at Dreamsea Surf Camp
Visit Melides Fair (only on the third weekend of November)
Have dinner at Flor de Sal watching the sunset
Melides is home to many seafood restaurants where you can enjoy fresh seafood. The village is also famous for its horse riding facilities. Surfing is another famous activity in Melides, So, if you're planning to live in Melides full-time, note that both you and your family will find new hobbies.
Conclusion
The process to buy property in Melides is pretty simple. However, it may take you some time. Make sure you keep all the necessary aspects in mind before buying a house in Melides. For any questions, you might have, feel free to get in touch with us.