The peaceful ambiance and charming Faro may be perfect for you if you wish to get away from the hustle and bustle of big urban cities. This is a perfect time to buy property in Faro, Portugal if you're looking for a nice house combined with traditional aesthetics.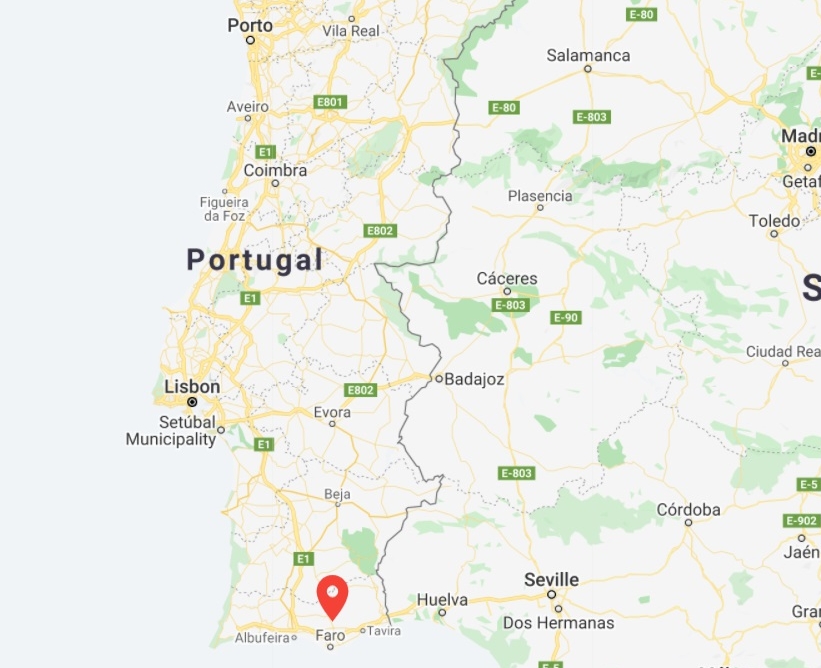 Buying a House in Faro
Now's the best time to invest in Portugal. There's an increasing demand for housing, especially in Faro, the capital of the Algarve region. Either as a pure investment or a second home to live in, Faro offers different housing options for every need.
Why Buy a House in Faro
Faro is an ideal place to invest in real estate. The city has a great range of natural parks, beautiful attractions, preserved lagoons, and entertainment opportunities that'll keep you occupied all year round. With more sunny days a year and the simplified tax system of the country that attracts foreign investors, Faro has so much potential for significant returns on your investment property.
Efficient Insfracture
A major highlight of Faro is that it's connected to the rest of Portugal and Europe so well. It has its own airport (Faro Airport) and it's only a 10-minute drive away from the center. So, if you're buying a house in Faro, you can easily travel to and from the city. Plus, you can quickly reach Lisbon and Porto via its efficient train line. There are also frequent buses to the rest of the Algarve region and even Seville, Spain.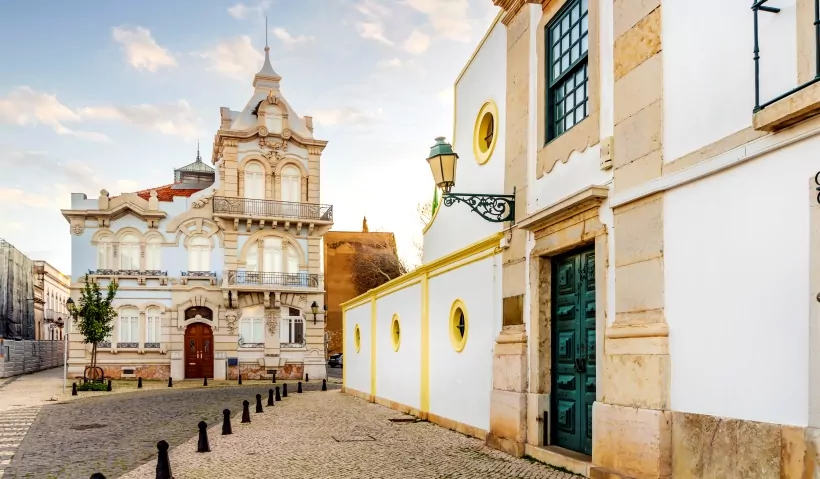 Quality of Life
Faro is a thriving city that offers lots of entertainment and sports facilities, such as golf courses, tennis courts, horseback riding, and various water sports. The city receives sunshine over 300 days every year, which is a typical Algarve climate. You can easily reach the beaches and enjoy the turquoise waters almost all around the year. For further reading, check out our Living in Algarve article.
Route to Residency and Citizenship
Portugal Golden Visa is making it easier than ever for investors to enjoy the benefits of living in Europe. Portugal Golden Visa allows eligible applicants to purchase qualifying real estate and get residency in Portugal. It also allows free movement within the European Schengen area with a residence permit that will lead towards citizenship after five years.
What To Pay Attention to When Buying Property in Faro
If you're planning to buy property in Faro, here are some things to consider before making an offer on any house:
Social Life
This is especially important if you're going to live in the property full-time. Check all the cafes, bars, and restaurants where you can socialize and meet other people. Are they all open during the winter? Try to get advice from local people in regards to their daily activities. Help from locals will ease the relocation process.
Purpose of Purchase
If you want to own a property and rent it out, look for one that can meet both your current as well as future requirements. Faro is known not only because of the beach but also due to its many educational centers such as universities and technical schools, which attract students from all over Portugal. This can be an opportunity for rental income.
Know Your Resources
If you're considering investing in property abroad, hiring the right professionals will maximize your budget while minimizing stress. These include an estate agent to help with buying a home and currency specialists who have expertise in investments. If you're looking to invest in a property in Faro, make sure you work with professionals who have an AMI license to practice real estate brokerage in Portugal.
Speak to a Real Estate Professional in Faro, Portugal
Get Golden Visa is a bespoke investment advisory firm. Since 2014, we've provided more than 20,000 prospective real estate investors with advice. Contact us today and talk to one of our independent real estate advisors to help you with your property search in Faro, Portugal.
Schedule Your Personalized Call Now
How Long Does It Take To Buy Property in Faro?
On average, buying property in Portugal takes around three to five months, including the house-hunting process. Note that this might change depending on your situation, such as bank transfer, mortgage requirements, missing paperwork, etc.
Notary Services in Faro
When you buy real estate in Portugal, you'll need to have a notary confirm the signature of the contract and payment of the land registry. There are many notary offices in Faro; you can easily find one on Rua Cidade de Bolama, Rua Dr. Coelho de Carvalho, or R. do Pe da Cruz.
Things To Do in Faro
If you're in Faro, here are some best things to do!
Stroll around the old town,
Experience Faro's bright nightlife,
Visit the stunning Arco da Vila,
Witness the 13th-century architecture at the Sé Cathedral,
Learn about Faro's rich history at the Museu Municipal.
Conclusion
Faro is a city that has a lot to offer, especially if you're into culture and want to live an authentic Portuguese life. Buying real estate in Faro can be a lucrative investment as it's getting more attention both from expats and prospective retirees.