Monchique, a small village in the Algarve, is famous for its culture and baths. Surrounded by the mountain range of Serra de Monchique, Monchique offers great views, along with a peaceful environment. If you're looking for a property in a relaxing place, Monchique can be ideal for you.
You can reach Monchique in one hour from Faro Airport. Let's explore this beautiful town in depth.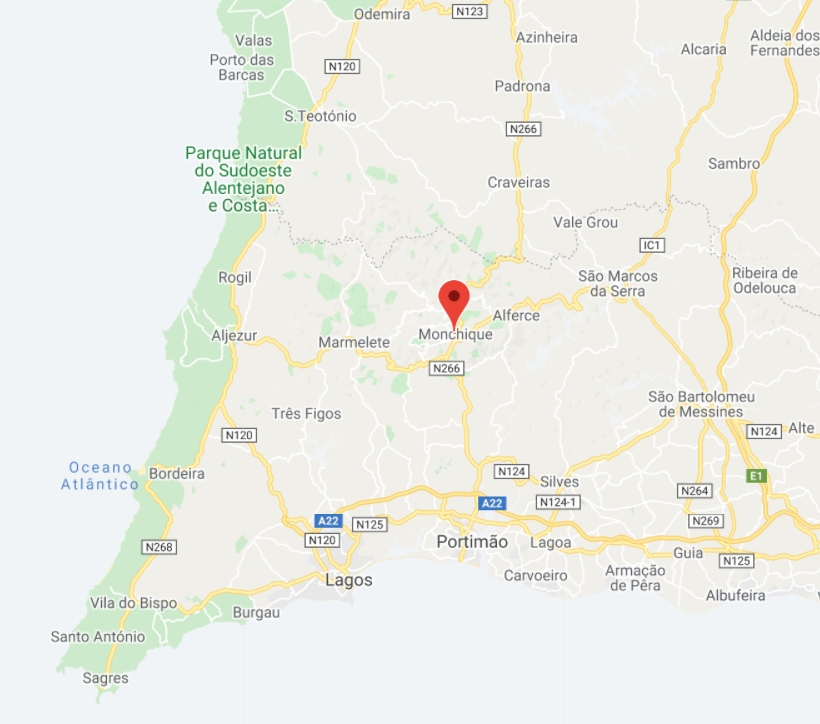 Buying a House in Monchique
The town of Monchique is the perfect place for nature lovers. All you need is an apartment with all of the amenities needed, and there are plenty to choose from. This area has both challenging mountain walks and less demanding ambles around local scenery, making it ideal territory when you need some activity in your life.
The terrain can also be used as a great biking destination with fantastic views from high up on hilltops or downhill through valleys below – there's something here that will suit everyone who loves being outdoors.
Why Buy a House in Monchique
If you're searching for a unique property in Monchique, the real estate here will certainly leave you spoilt. Take in the tranquility and beauty of landscapes as well as stunning panoramic views on offer- it's hard not to. If these reasons aren't convincing enough, there are more below.
Types of Properties
You can choose from luxury homes to country houses with scenic views that fit your lifestyle. Apart from this, Monchique property is famous for townhouses, mill houses, retreats, and villas. There is something for everyone in Monchique.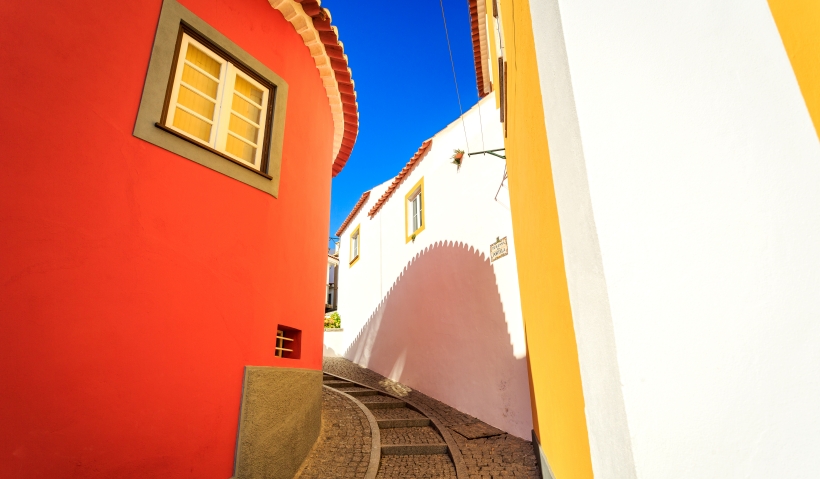 Pleasant Weather
Monchique might be the perfect place for your dream home. The climate is mild and generally warm, with some seasonal extremes that make it an appealing destination all year long! Average daily highs don't drop below 13°C. You can enjoy good weather all year round and not suffer from any winter blues.
Proximity to the Big Cities
What makes Monchique so attractive is that you can still visit the big cities whenever you like. Albufeira, Faro, and Portimao are the major cities that can be reached in one hour. So, even if you prefer to live in nature, you'll have the option to visit the nearby spots and plan weekend getaways.
Getting Residency and Citizenship
One other attraction of Monchique is that if you make a qualifying real estate investment, you can be eligible for Portugal Golden Visa which gives you residency right in Portugal. Plus, after five years, you can be eligible for Portuguese citizenship.
What To Consider When Buying a House in Monchique
Here are some vital things to keep in mind before purchasing your new home and signing any documents.
Neighborhood
When looking for a new home, make sure that the neighborhood is one where you will be happy. Check to see if there are any schools or bars available in an area before committing to it as your next place of residence. You can also make a thorough search online through Google maps.
Property Analysis
You should always take your time to tour the property, analyze the prospective repairs and estimate how much they will cost. Even if you're buying the property for pure investment or a second home, make sure you're aware of any costs they might incur later.
You can read our ultimate guide on Buying Property in Portugal before making any decisions.
Paperwork
You should always be aware of the legalities when buying property, especially abroad. There can be restrictions so it's best to research them beforehand. This is why we recommend working with professionals who has an AMI license to practice real estate brokerage in Portugal.
Speak to a Real Estate Professional in Monchique, Portugal
Get Golden Visa is a bespoke investment advisory firm. Since 2014, we've provided more than 20,000 prospective real estate investors with advice. Contact us today and schedule a call with our independent real estate advisors to help you with your property search in Monchique, Portugal.
Schedule Your Call Now
Things To Do in Monchique
Enjoy the following activities in Monchique with your family:
Learn and practice golf: You will be hard-pressed to find a more beautiful place than Monchique. This small Portuguese town is home to some of Europe's best golf courses, all within an easy reach for you. You can spend days playing on one course or jump in your car and explore the many different ones nearby.
Plan a hike at Caldas de Monchique: You can go on hike at Caldas de Monchique. This beautiful, little thermal bath is surrounded by lush wooded valley slopes. It has a rich history within Portugal's landscape- from old villas to shady places that are perfect for relaxing after your day spent exploring this amazing country!
Visit Castelo de Silves: Enjoy the architecture of this castle that was built between the 9th and 12th centuries in. It can be a great place for daytime visits and taking photos.

Spare a day for Caldas de Monte Chico: Visit this ancient Roman spa town filled with natural springs that have been rejuvenating people since thousands of years ago.
Drink "Medronho": It's a typical firewater produced in the Algarve and a favorite among both expats and locals.

Try Chicken Piri Piri: Monchique is famous for its local restaurants where you can try the famous "Piri Piri Chicken". A barbecued chicken served with fries and salad, Piri Piri Chicken is a delicious and traditional food.
Conclusion
Good weather and hiking activities will keep you happy and busy in Monchique. If you're looking for an authentic Portuguese lifestyle, Monchique has a lot to offer. You can also check our Living in Algarve article for more insights.