There are many reasons to love Santiago do Cacém. It overlooks a beautiful medieval castle at its hill, which crowns the region. The lagoon next door is full of birds so that children can find their favorite animals. This small community offers all kinds of nearby amenities, so your family will always have plenty going around. This may be the ideal location if you are looking for a place where you can retire or settle with your family.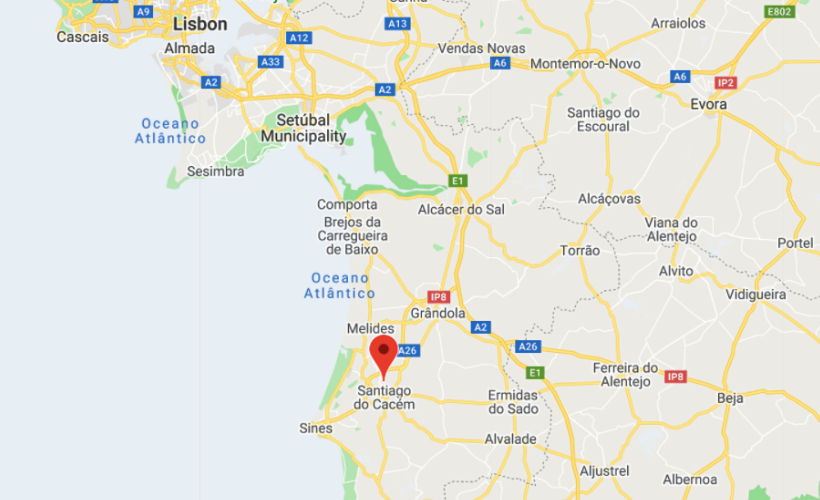 Buying a House in Santiago do Cacem
If you're looking for the perfect place to invest your money, why not check out Santiago do Cacem? Located in the Alentejo region, Santiago do Cacem is around 150 km south of Lisbon. Whether it be a seaside beach house or a country home, there is something here for everyone. Besides, the people of Santiago do Cacem know how to live a good life and are welcoming.
Why Buy a House in Santiago do Cacem
Active Lifestyle
Santiago do Cacem is a vacation mecca for those who love the water. Canoes and kayaks are available all around. Windsurfing or sailing on calm lagoon waters with bird-watching opportunities are also within easy reach. Besides, the gentle slopes of this area provide perfect horseback riding trails that will suit every rider's skill level. If you're an expert equestrian looking to take part in long-distance expeditions into nature's beauty, you'll find organized treks by Centro Equestre de Santo André and Galope no Campo.
Luxury Homes
Santiago do Cacem is a place full of opportunities. For those looking to invest in real estate, there are large properties with acres of land and plenty of luxurious ones from which you can choose. These lux homes are set next to the extensive Alentejo coast or situated near Lagoas de Santo André and Sancha Natural Reserve which features exciting biodiversity. Some places may also come equipped for entertaining guests at your poolside barbeque.
Citizenship by Investment
If you're looking to get residency in Portugal, note that a qualifying real estate investment can pave the way for you. Portugal Golden Visa offers immediate residency to its applicants and their family members. Another advantage is that you can be eligible for citizenship only after five years. This stands out as a very profitable investment as you're getting many rights while enjoying a real estate investment in the country.
Proximity to Big Cities
Santiago do Cacem is an ideal spot if you want to be away from the crowds while having easy access to big cities. You can reach Lisbon in less than two hours, and major cities in the Algarve are a two-hour drive away. So, you can easily plan a weekend getaway and explore the rest of Portugal.
What To Consider When Buying a House in Santiago do Cacem
Buying a house in Portugal is one of the most important decisions you'll ever make. So before buying property in Portugal, signing any documents, or making an offer on your dream home, keep these essential points in mind.
Neighborhood
Don't just take a glance at the house and call it good. Make sure you check out what's going on in your new neighborhood before investing. See that there are amenities around, good schools, shopping centers, and eating joints. Also, inquire if any infrastructure projects are going to be launched.
Property Analysis
Before you buy a property to invest in, be sure and check out all aspects. Tour the building and analyze what parts need repairs, such as heating systems or water fittings. This will help estimate the net expenditure and how much net income can be generated from renting it out again once those issues have been fixed up.
Paperwork
Make sure the paperwork is completed. Don't sign any documents before fully understanding them. If you're new in Portugal and don't know much about the market, you can consult professionals who have an AMI license to practice real estate brokerage in Portugal.
Speak to Real Estate Professionals in Santiago do Cacem
Get Golden Visa is a bespoke investment advisory firm. Since 2014, we've provided more than 20,000 prospective investors with real estate investment advice. Contact us today and talk to one of our advisors to help you with your property search in Santiago do Cacem, Portugal.
Schedule Your Call Today
Things To Do in Santiago do Cacem
Here are some things that you must do when in Santiago do Cacem,
Visit the ruins of Miróbriga: Travel to the nearby ruins of Miróbriga and experience a trip back in time. The archaeological site includes both an important urban nucleus encompassing its hippodrome, several houses as well a clearly defined acropolis where you can see forums and public baths.
Walk around the Castelo de Santiago do Cacém: The remains of the castle today only consist of its exterior wall with 10 towers inside as well as an old church. The place is worth a visit thanks to its picturesque landscape.
Day out at Badoca Safari park: Enjoy this journey to see the animals in their natural environment. You can explore an old-fashioned safari with zebras or take part in modern displays at the zoo that includes monkeys from river rides as well as birds of prey living among their kind.
Conclusion
Santiago do Cacem will keep you occupied with sports, beaches, and good food. For further assistance with your real estate investment in Portugal, feel free to contact us.