With its spectacular climate, nature, culture, and history, Turkey has always been a desirable destination for foreigners to call a second home. As a result, the country is offering endless opportunities for businessmen, professionals, students, and retired individuals to come and invest in its real estate with the promise of giving second citizenship.
If you're interested in buying real estate in Turkey, contact us to speak to our advisors who will guide you through your investment journey in Turkey.
What You Will Find in This Article
Why Buy Property in Turkey
Turkey is a major player on the global stage, welcoming more and more foreigners. Located between the East and the West, Turkey practices the best of both worlds.
Turkey is not only one of the hottest countries for second citizenship but also has a highly attractive real estate market that can offer significant ROI. Take Istanbul, for example. It's an attractive place for real estate investment, filled with new land developments in the suburbs and penthouses in some of its most coveted neighborhoods.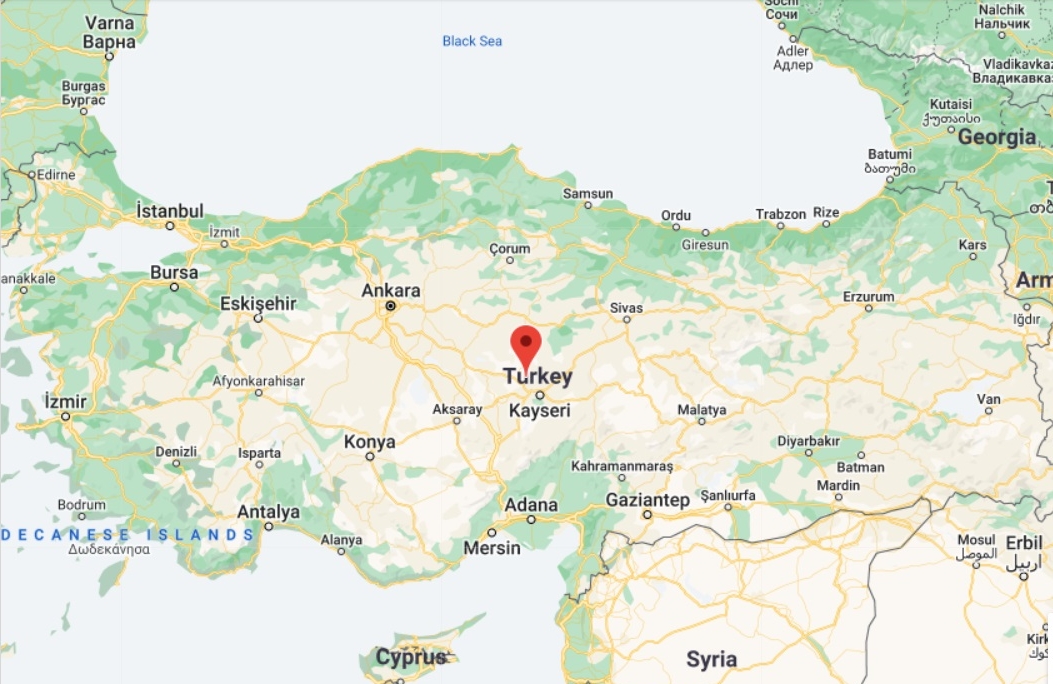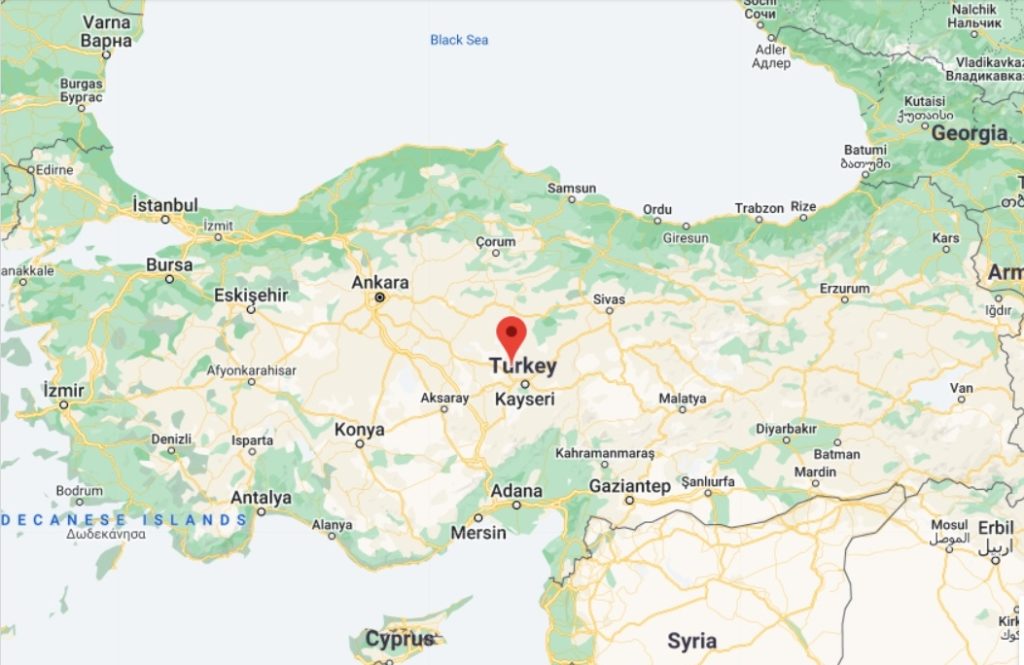 Expats are attracted to the country's 'Asian' ability to work on the economic front and the 'Western' quality of life. This combination makes Turkey a great investment opportunity.
There have been many changes in the legal systems and the housing and architecture trends of new builds in Turkey. The following are some benefits of buying real estate in Turkey.
Housing is Cheap Compared to Other Countries
Turkey's real estate market was late to enter the international platform. So, the prices of homes attract expats and foreign nationals from many different countries. While luxury properties are available, small coastal towns offer 2-BHK fully furnished apartments for as low as $60,000.
Ideal for Long Term Investment
People looking for long-term investments can rely on Turkey's real estate market because these prices have the potential to offer lucrative ROI. Real estate buyers in Turkey have the added advantage over those in Cyprus or Spain, where property prices have already skyrocketed. With minimal annual maintenance and upkeep, well-maintained property in Turkey can bring a massive return on long-term investment.
Different Housing Options
One of the biggest reasons foreign nationals are keen on buying property in Turkey is the extensive choices of luxury and budget, new build, off-plan, renovated apartments and villas, and resale. From luxury homes with sea views to basic and budget apartments, the choices are plenty. Buyers don't have to compromise on their dream of buying any property in Turkey.
The Cost of Living Is Low
Compared to any European country or North American country, living in Turkey is quite affordable. Pensioners are leveraging the exchange rate from their currency to the Turkish Lira, which is turning out to be more than the average cost of living in Turkey. In addition, essentials like vegetables and fruits are cheap.
A Simplified Buying Process
The government has taken necessary steps to ensure that the process is simplified to attract investment in the real estate market. This is one of the reasons for foreigners to choose Turkey for their property investment.
Getting Turkish Nationality
One of the most significant benefits of buying a property in Turkey is that you get a Turkish passport with that. As a result, many foreigners who are looking for a second home find Turkey the ideal option. Turkish citizenship by investment scheme allows expats to invest a minimum amount of $400,000 and get Turkish citizenship within 60 days. For more information, please refer to our Turkish Citizenship by Investment article.
---
Get in Contact
Where To Buy Property in Turkey
Expats looking for the best locations in Turkey to invest in real estate have access to healthy markets with numerous destinations. However, Istanbul stands out to be the most preferred and popular destination to have real estate investment in.
Istanbul is the country's cultural, economic, and historic center. Being the largest and the most populous city in Turkey, it's made up of 39 districts, making it a hub of education, tourism, and business industries. Therefore, real estate is quite a popular market here. From 2013 to the present time, over 40,000 properties have been bought by foreigners in Istanbul.
This suggests that the city is a hot market for foreign real estate investors. Properties are available at affordable prices on the outskirts of the city. Istanbul focuses on modern living with state-of-the-art infrastructure and architecture trends and onsite amenities and facilities like cafes, restaurants, parks, pools, shops, and gyms.
Moreover, the diversity of neighborhoods is immense, giving you access to an urban lifestyle. Some popular neighborhoods in Istanbul are Nisantasi, Taksim, Karakoy, and Cihangir. Overall, it offers a lot of choices for foreign nationals who wish to live here for the rest of their lives, from business opportunities to education and more.
Related Articles
The Best Neighborhoods in Istanbul To Buy Property
Being the business and economic hub, Istanbul is an incredibly diverse city. So, any working expat or retiree relocating to the country can explore Istanbul's many districts to find an ideal destination for real estate investment. In the span of two decades, Istanbul has experienced a dramatic change in aesthetic looks. It has expanded outwards into beautiful surrounding districts, offering expats the benefits of city life without any hassle. The following are some popular neighborhoods in Istanbul that you can consider for real estate investment.
Nisantasi
Nisantasi is an expensive neighborhood with fancy restaurants and shops. The good options start at $250,000. One great thing is that investing in Nisantasi will mark you eligible for citizenship by investment program.
Cihangir
Cihangir is an artistic part of Istanbul city where you'll find artists and musicians flocking around the town. If you're looking for a place where you'll be close to everything, you can look for properties in Cihangir.
Karakoy
Karakoy is called the 'hipster' side of Istanbul. To start with, there are many cafes and restaurants on the streets, and hundreds of people out enjoying life and living their hipster lifestyle. Karakoy can really give you city vibes.
Taksim
Taksim is one of the most central districts in Istanbul. This is where you'll find a lot of old architecture. Some of the oldest mosques in Turkey can be found here. Because it's an old district, the architectural quality may differ from its neighborhoods.
Etiler
Etiler is ideal for you if you're looking for some luxury. There are many chic cafes, famous shops, and nice offices in this district. You can find a villa with a Bosphorus view or a luxury apartment in Etiler. However, note that it's one of the most expensive districts in Istanbul.
Sariyer
This district is famous for its proximity to the financial centers while offering nice Bosphorus views. Being close to the green areas of the city, Sariyer is among the first choice of families who relocate to Istanbul. The district offers different types of housing options, such as mansions, villas, and luxury residences.
Other Places in Turkey To Buy Property
Apart from Istanbul, there are other destinations as well that offer lucrative real estate investment opportunities for foreigners.
Antalya
Antalya is situated in the south of Turkey and is one of the most famous summer destinations both for the locals and expats. According to the data released by the Turkish Institute of Statistics (TUIK), today over 100,000 foreigners live in the city.
With blue flag beaches, a nice climate, and a big expat community, Antalya is of the best places in Turkey to buy a property. While it has amenities that big cities have, it also has coastal town vibes. Antalya is the third most popular destination among expats who decide to move to Turkey.
Bodrum
Bodrum is another famous coastline in Turkey. This coastal town offers sea view villas, stone houses, and detached villas with big gardens. Thanks to its climate, it's a great place to spend winters, too. Bodrum is also home to a big British expat community who have chosen to retire there.
Ankara
Ankara, the capital city of Turkey, is another preferred destination among working expats. The property prices in Ankara are cheaper than in Istanbul so if you're looking to live in a big city but don't want to invest big amounts, you can also consider Ankara. It offers numerous shopping options, close to major attractions, and has many business opportunities.
Get in touch with us to learn more about availability and property prices in Turkey.
How To Buy Property in Turkey
You don't need a lot of money to enjoy the Mediterranean lifestyle. Turkey offers expats plenty of affordable housing solutions. For foreign buyers, property in Turkey remains relatively cheap. However, there are several factors that one should keep in mind before taking any action.
Visas and Residence Requirements
Please note that buying a property doesn't grant you permission to obtain a work or residence permit in Turkey. Nevertheless, if you don't have a residence permit, you need to obtain your Foreigner Identity Number from the TNP Foreigners' Department to proceed with the property purchase.
Paperwork and Bureaucracy
Turkish law states that the property transfer can be held at the Land Registry Directorates. You may have to sign two types of deeds – the title deed and the land deed. They can be obtained after you get your habitation certificate. Now, getting the habitation certificate is time-consuming and difficult. So, it's better that you consult with real estate agents who specialize in arranging properties for foreign nationals.
Step-by-Step Guide
Follow this step-by-step guide to ensure that your real estate investment deal go as smoothly and safely as possible:
Start with research. There are hundreds and thousands of properties for sale in Turkey, and so are the real estate agents. Find the right real estate agent first. If you know someone who has previously bought a property in Turkey, consult them and ask them to recommend a few real estate agents. You need to explore every option available to you.
Build a good rapport with your real estate agent so that they get you the best deals possible.
The next thing you want to do is visit Turkey. Before making a purchase, you would want to know what the place is like, the neighborhoods, and the surroundings. You can also go on a Turkey property inspection trip to explore the available properties.
Negotiate the price and terms of purchase and reserve the property and lock its price.
The next thing you need to do is appoint a solicitor by power of attorney and conclude the purchase. It'll save time.
Finally, register your Turkish TAPU (title deed).
Real Estate Agents and Commission Fees in Turkey
The real estate agent will usually charge four percent of property value as their commission fees. While it's a fair value, you're free to negotiate.
The Title Deed
The fee for obtaining a title deed or Turkish TAPU is four percent of the property value. It's a legal document that transfers ownership of the property from one person to another.
Mortgage in Turkey
In Turkey, property registration procedures, such as mortgages, take place through land registry directorates. Therefore, if you need finance to invest in Turkish real estate, you have a few options.
Get finance through your real estate developer. Large-scale developers often help prospective buyers with mortgage options. The downpayment starts at 30-35 percent of the property value and tenure of five years.
You can avail loan in your home country if the interest rates are low.
You can arrange a mortgage from a Turkish bank. Most banks in Turkey offer foreigners up to 70% of the property value and a tenure of up to 15 years.
Restrictions on Property Acquisition in Turkey by Foreigners
Buying property in Turkey is easy however there are some restrictions on foreigners:
As per Article 35, foreign nationals must belong to those countries that Turkey clears for property acquisition.
You can't acquire properties in Security Zones and Military Forbidden Zones.
You're only allowed to acquire a maximum of 30 hectares.
Get Golden Visa: Who We Are and How We Can Help You
Get Golden Visa is a full-service investment immigration agency. We provide end-to-end solutions on residence and citizenship by investment programs worldwide.
At Get Golden Visa, we specialize in helping clients from all around the world apply for residency programs all across the globe, including Turkish citizenship and property acquisition in Turkey. Contact us to get more information and speak to one of our experts.
Popular Locations in Turkey