Having helped many people to do so, we'll be more than glad to assist you throughout your journey of acquiring your dream home.
If you're seeking to buy property in Izmir, get in touch with our independent real estate advisors to smooth out your search and purchasing processes.
This article includes:
---
Izmir in a Nutshell
Region: Aegean
Population: 3,056,000
Area: 11.891 km²
Distance from Main Airports: 18 km
---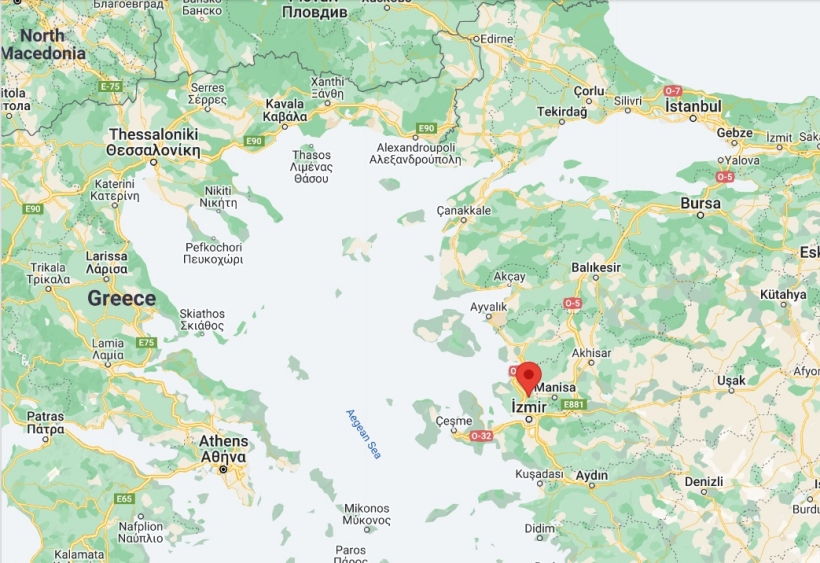 Why Invest in Izmir Real Estate
Izmir is the third largest city in Turkey. It's a cosmopolitan city with a liberal vibe in its society. Izmir's rich history and lead in following international trends and standards make it a great place for foreigners to relocate to.
Buying property and living in Izmir has too-many-to-count perks because the city offers something to everyone. The following are some of the advantages of investing in Izmir Turkey real estate.
The Abundance of Job Opportunities
Izmir is one of the most developed cities in Turkey in terms of its local economy. Therefore, finding a job in Izmir is easy, and there are many business opportunities as well.
Excellent Education
Izmir offers various excellent educational institutions. As well as many private and state schools, Izmir is home to a technical college and four of the largest universities in Turkey. This results in a high rate of young people in the city's population.
Low Cost of Living
Despite it being one of the most developed cities in Turkey and the third largest, life in Izmir is quite affordable, especially compared to Istanbul or the European cities.
Great Food Culture
Aegean food culture is just wonderful. Olive is one of the main components of Aegean cuisine. Hence, olive oil dishes form the most part of the food culture. Deriving from the cultural diversity of the city throughout history, Izmir's food culture also bears traces of those of Macedonian, Albanian, and Bosnian, resulting in the prosperity of dishes.
Perfect Beaches
Yet another reason to start looking for property for sale in Izmir Turkey: the golden beaches and the life by the sea. Some of the most brilliant beaches of Turkey are in this beautiful city on the Aegean coastline. There are also great restaurants and cafes on these beaches where you can enjoy a meal or a drink to freshen up and enjoy the mesmerizing sea view.
Thriving Tourism Industry
Izmir is one of the most touristic cities in Turkey with its historical sights, Western lifestyle blended with traditional culture, charming nature, and great beaches. It's a constantly and rapidly developing city both in terms of tourism and economy due to projects with large-scale investments.
Safety of the City
Although it's the third largest and most crowded city in Turkey, the crime rates in Izmir are low. Izmir is a safe city where you can enjoy a vibrant life: both day and night.
Getting Around Easily
Izmir has a brilliant public transportation system that allows you to get around without needing a car. You can use the minibus, bus, izban, ferry, and a couple of other means of public transportation to go almost pretty much everywhere in the city.
Obtaining Citizenship by Investment
One of the biggest perks of buying property in Izmir is that foreigners can obtain Turkish citizenship by investment through the Golden Visa program.
Foreign investors earn the right to apply for citizenship in Turkey if they acquire a property that's worth at least $400.000.
Effortless Process of Property Buying
Another appeal of investing in Izmir real estate is that it's quite effortless to buy apartment in Izmir. It's a brief transaction, as well as an affordable one.
Great Investment
Buying property in Izmir is a great long-term investment, considering the city is constantly growing, both economically and touristically. Hence, purchasing a property is an excellent move even if you won't live there because you can lease it out as a holiday rental or sell it in the future to make a decent profit.
The Best Neighborhoods in Izmir
It's crucial to consider your needs and priorities while deciding on the neighborhoods you'll be looking for Izmir property for sale. You can pick your neighborhood depending on a few aspects like proximity to schools, hospitals, public transportation, restaurants, cafes, or the beach.
Below are some of the best neighborhoods in Izmir and their specific characteristics to ease your decision-making process:
Karsiyaka
Located six kilometers from the city center, Karsiyaka stretches 12 kilometers throughout the Gulf of Izmir coast. The district offers numerous arts and culture events as well as great bars, restaurants, and cafes. Acting as the cultural hub of the town, Karsiyaka is famous for its elegant housing. In addition to all these, there are many educational institutions and healthcare facilities in the district.
Cesme
Cesme is a small, tranquil town on the coast of Izmir. It's one of the most favored holiday locations in Turkey as well as a hot spot among foreign investors.
With its excellent architecture, cobblestone streets, great food and drinks, vivid nightlife, and relaxing nature, Cesme is a great place to look for houses for sale in Izmir Turkey for those who look for a laid-back, peaceful lifestyle away from the urban chaos but still want to enjoy a night out occasionally.
Foca
Foca—or Phocaea by its old name—is the perfect fit for those who're looking for a retirement home. Located 70 kilometers from the center of Izmir, Foca offers everything that a small coastal town can: historical sights, brilliant sea, golden beaches, mesmerizing nature, and tranquility. The town dates back almost two thousand years and hence has an intrinsic culture to itself.
Bornova
Bornova is the third largest district in Izmir and home to a great population of youth due to the presence of universities. There are many social amenities like the huge shopping mall called Forum Bornova.
Alacati
Alacati is one of the most well-known towns on the Aegean coast, situated 10 minutes from Cesme. With its pure beach and crystal clear sea, Alacati is a hot destination for tourists from all over the world. Since it's a very windy part of the area, there are many sailing and surfing spots in Alacati. There are also many restaurants, cafes, and bars that serve delicious food and drinks.
Finding Property for Sale in Izmir Turkey
You can check online real estate websites for listings of property for sale in Izmir Turkey. Typically, Izmir homes for sale are listed online on these sites but you can also get in touch with a real estate agent to show you the available houses.
Another option to find Izmir apartments for sale is going on an apartment hunt: wandering around in the neighborhoods you've picked, and keeping an eye out for "For Sale" signs on the windows of the apartments.
Useful Resources
Steps of Buying a Property in Izmir
After finding the perfect Izmir house for sale, you can initiate the purchasing process which is pretty simple. You just need to follow the steps listed below:
Do thorough research
Plan your budget well
Look for Izmir homes for sale online
Fly to Izmir
View the houses you're interested in
Start negotiating
Pay the required deposit
Sign the contract by carefully reading every item
Get your tax number and the appraisal report
Open a bank account
Get the title deed
Speak to a Real Estate Professional in Izmir, Turkey
Keep in mind that working with a professional real estate agent gets in the way of potential scams and relieves the rush of the purchasing process for you. At Get Golden Visa we help investors to acquire property and citizenship in many parts of the world, including Izmir, Turkey.
Contact us to get help from our team of experts regarding your real estate investment in Izmir.
Schedule Your Call Now
Property Prices in Izmir
The property prices in Izmir depend on the location, size, and type of the property. However, according to 2022 September data, the typical price per square meter for an apartment for sale in Izmir Turkey is around $800.
Top Ten Activities You Can Do in Izmir
Izmir is a fun place that offers a wide variety of activities as well as the opportunity to travel to some of the best locations in the country. Below are ten of the best activities you can do in and around Izmir:
Visiting Ephesus
Spending a day at the bays and beaches like Sazlıca or Bademli
Strolling the Kemeralti Bazaar
Visiting the Agora Ancient City
Seeing the Izmir Clocktower
Hanging out at the bars and restaurants of Alsancak Kordon
Visiting Izmir Archaeology and Ethnography Museum
Taking a tour of Pamukkale
Visiting the St. Polycarp Church
Tasting authentic Turkish food at the Old Town
How To Buy an Apartment in Izmir: The Wrap-up
Living in Izmir sure sounds great with all the job opportunities, excellent education and healthcare facilities, and the joyful seaside life it offers. Buying property in Izmir is an affordable option for enjoying such perks of the city and a wise long-term investment move at the same time. Not to mention that it provides you with the opportunity to become a citizen of Turkey. Initiate the process of obtaining your dream home now.
Best of luck with your property search and later in your new life on the beautiful Aegean coast!
Other Popular Locations in Turkey