Your Guide to Alanya Real Estate
At Get Golden Visa, we helped countless people as they followed their dreams and bought properties abroad.
If you're planning to invest in Alanya real estate, contact us to get assistance from our team of independent real estate advisors.
This guide includes:
Real Estate in Alanya Turkey
---
Alanya in a Nutshell
Region: Mediterranean
Population: 350.636
Area: 1.582 km²
Distance From Main Airports: 45 km
---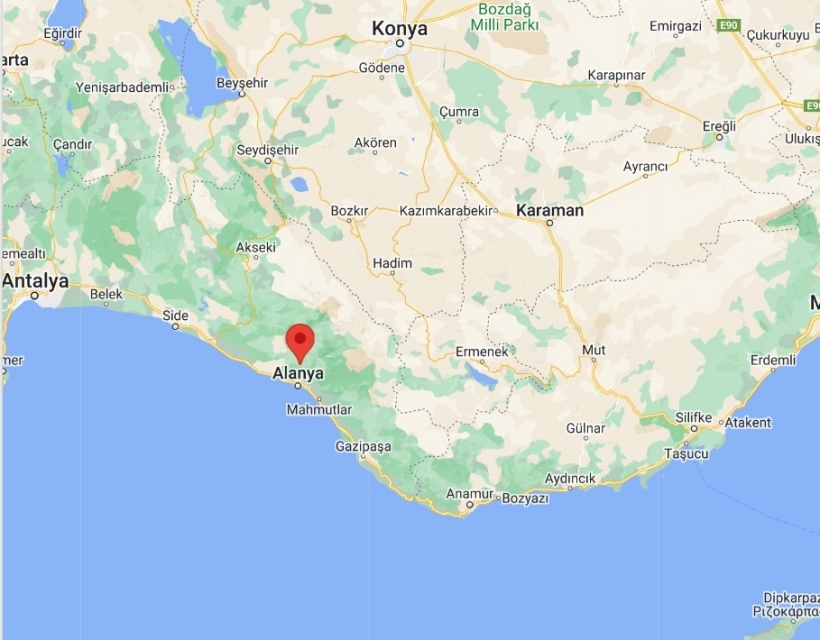 Benefits of Buying Property in Alanya
Laid-back Lifestyle
Alanya offers a considerably comfortable and easy lifestyle. In this beautiful Mediterranean district that is connected to Antalya, you can find almost everything you find in a big city. In addition to these, however, you can also find tranquility and an escape from the tumult of urban life. There's no rush or fuss in this part of the Turkish riviera, you can just relax and enjoy life against the sea view.
Affordable Property Prices
One of the biggest advantages of buying property in Alanya is the convenience of the property prices. The prices vary for sure: There are budget apartments for sale in Alanya's Mahmutlar district, whereas villas for sale in Alanya that are in the city center and have a view of the sea are pricier. However, the overall prices of Alanya homes for sale are fairly affordable.
Great Investment
Investing in Alanya real estate is a very wise move in terms of a long-term investment. Due to excessive urban and tourist activity over the past few years, real estate in Alanya Turkey has been receiving immense interest from investors. This resulted in a stir in the city's real estate scene. As well as it being a highly profitable investment in the long run, it's a great short-term investment, too, because you'll be living in your dream house with a charming view.
Cost of Living
Alanya offers a good quality of life for a considerably low cost of living, especially when compared to European cities.
Although it's an area where economic growth and tourism activities are rapidly advancing, Alanya continues to offer an affordable life with an average cost of living that amounts to approximately $200 for a single person.
Turkish Citizenship
One of the ultimate charms of investing in Alanya real estate is the citizenship opportunity it provides.
When you buy $400,000 worth of property in Turkey, you can become eligible to apply for Turkish citizenship through the citizenship by investment program. Turkish citizenship offers many benefits, including dual citizenship and the perks of holding a Turkish passport.
Excellent Transportation
You don't need to drive a car to get around in Alanya. The local council of Alanya has been working hard to ease life for its society in recent years. Regulating and enhancing the transportation system was part of this hard work. You can take the dolmus or the bus to pretty much everywhere in Alanya.
Mild Climate
Alanya is very hot during the summer and it never gets too cold during winter. If you enjoy mild winters and an abundance of sunshine throughout the year, Alanya is just the place for you. It has the mildest climate in Turkey.
Beautiful Landscapes
Its plashing waterfalls, golden coastline, sea canyons, and mesmerizing greenery, lays bare its diversity of natural beauties. These remarkable landscapes make investing in Alanya Turkey real estate even more charming.
Wonderful Beaches
Another reason for the growing interest to invest in Alanya Turkey real estate is the fact that Alanya is home to some of the best beaches in Turkey. Cleopatra, Demirtas, and Incekum beaches are some of the most brilliant beaches in the district. There's nothing like knowing you can enjoy the warmth of the sun on the beach or the refreshing sea breeze after a long week of work.
Best Neighborhoods in Alanya
It's best to narrow your neighborhood choices to a couple before you start looking for Alanya property for sale. Listing what you expect from a neighborhood will ease your decision-making process. You can consider aspects like proximity to schools, hospitals, the beach, or to transportation.
Find below some of the best neighborhoods in Alanya:
Alanya Center
As the most developed area in Alanya, the city center offers a diversity of perks such as historical sights, natural wonders, events and activities, many restaurants and cafes, shopping facilities, excellent transportation, and a vivid nightlife.
In addition to these, there are many healthcare, municipal, and educational institutions. Living in the center is great in terms of having quick access to all amenities.
Kargicak
As one of the most appropriate neighborhoods for families, Kargıcak is a newly inhabited residential area. Since the residences are built very recently, the latest technologies were employed in their building processes. Hence the buildings in the area are typically solid.
If you're looking to enjoy privacy in a modern villa with a sea or a mountain view, Kargıcak might be the best fit for you.
Mahmutlar
Mahmutlar is one of the most favored districts in Alanya among foreign investors. It offers all the amenities that the center offers and even more.
Mahmutlar has golden beaches and a great sea. If you're looking for apartments for sale in Alanya Turkey, you may want to check out the stylishly designed modern houses in the district of Mahmutlar.
Kestel
Kestel is an incredibly tranquil neighborhood where you have access to many social amenities such as polyclinics, restaurants, and shopping centers.
The buildings in Kestel are mostly low-rise. There are also low-rise residential complexes on the coastline.
Avsallar
Avsallar is one of the most family-friendly districts of Alanya. With its picnic areas, water sports facilities, and beaches that are safe for children, Avsallar is the perfect place to live with your family.
Oba
Home to Alanya's largest shopping center and largest hospital, Oba is an excessively developed district, especially in terms of public and social amenities and construction.
Oba is famous for its luxury houses which are within walking distance from the sea and all the amenities accessible in the district.
Find Properties for Sale in Alanya Turkey
Properties for sale in Alanya Turkey are mostly listed online on real estate websites. You can start researching online before coming to Turkey and get in touch with a real estate agent upon your arrival in the country.
Another option for finding houses for sale in Alanya Turkey is going on a property hunt. You can wander around in the streets of the neighborhoods you're interested in to look for a property because the Alanya Turkey houses for sale typically have "For Sale" signs on their windows.
Useful Resources
How To Buy a Property in Alanya
The following are the steps for buying property in Alanya, including some tips as well:
Conducting thorough research
Budget planning
Searching for property in Alanya
Flying to Turkey
Hiring a real estate agent
Getting viewing appointments
Negotiating
Paying the deposit
Signing the contract by paying attention to all the details
Getting a tax number and the appraisal report, opening a bank account, acquiring the title deed
Hiring a real estate agent is strongly recommended because it protects you from inconvenient events such as potential scams. Moreover, it lessens your burden by relieving your workload throughout the property search, negotiation, and purchasing processes.
Reach Out to a Real Estate Professional in Alanya, Turkey
At Get Golden Visa we provide an absolute service in terms of assisting investment immigration. Our objective is to help investors from all around the world to acquire property and citizenship in many parts of the world, including Alanya Turkey.
Contact us to get help from our experts regarding your property acquisition in Alanya.
Schedule a Call Now
Alanya House for Sale Prices
There are a few factors that determine the prices of houses for sale in Alanya such as the type and size of the property, or the neighborhood it's located in. However, according to 2022 data, the average property price per square meter is $1,280 in Alanya.
Activities To Do in Alanya
Alanya offers many activities including outdoor adventures and sightseeing. Find below some of the activities you can do in Alanya:
Visiting the ancient city of Syedra
Going to the Cleopatra Beach
Seeing the Red Tower and the Alanya Castle
Visiting the Dim Cave
Going to the waterpark
Taking a boat trip
Tandem paragliding
Going on a scuba diving tour
The Bottom Line
As illustrated above, there are many perks to buying real estate in Alanya. Let alone enjoying the coastal life in one of the most charming towns of the Mediterranean, buying property in Alanya is also a great investment opportunity. The best part is that you become eligible to apply for Turkish citizenship when you make such an investment.
Get in touch with our experts at Get Golden Visa to start your journey, the destination of which is your dream home with a view of the amazing Alanya sea.
Other Popular Locations in Turkey