We'll be happy to help you along the way as you search for and buy your dream home, as we've helped many others do.
Get in touch with our real estate advisors if you're looking to purchase property in Istanbul.
Real estate investment is a fruitful investment that you can make. When it comes to purchasing a real estate property overseas, it offers you benefits such as second citizenship. Among several international locations, Istanbul is the best location to start your property search.
There are countless reasons for that, which we'll further explore in the article. For now, note that it's a city that has an excellent blend of cultural influences and rich history. Moreover, investing in Istanbul real estate is more affordable than in many other major cities in the region. Let's discuss further.
Buying a House in Istanbul
Istanbul offers countless attractions for foreigners who are looking for real estate. It's a metropolis where it's easy to find everything: Schooling options, shopping centers, fresh food, and many more. It's also home to many expats which makes it easier to socialize and meet new friends. It's connected to the rest of the world thanks to its big airports so you can easily travel to Europe, even for weekend getaways.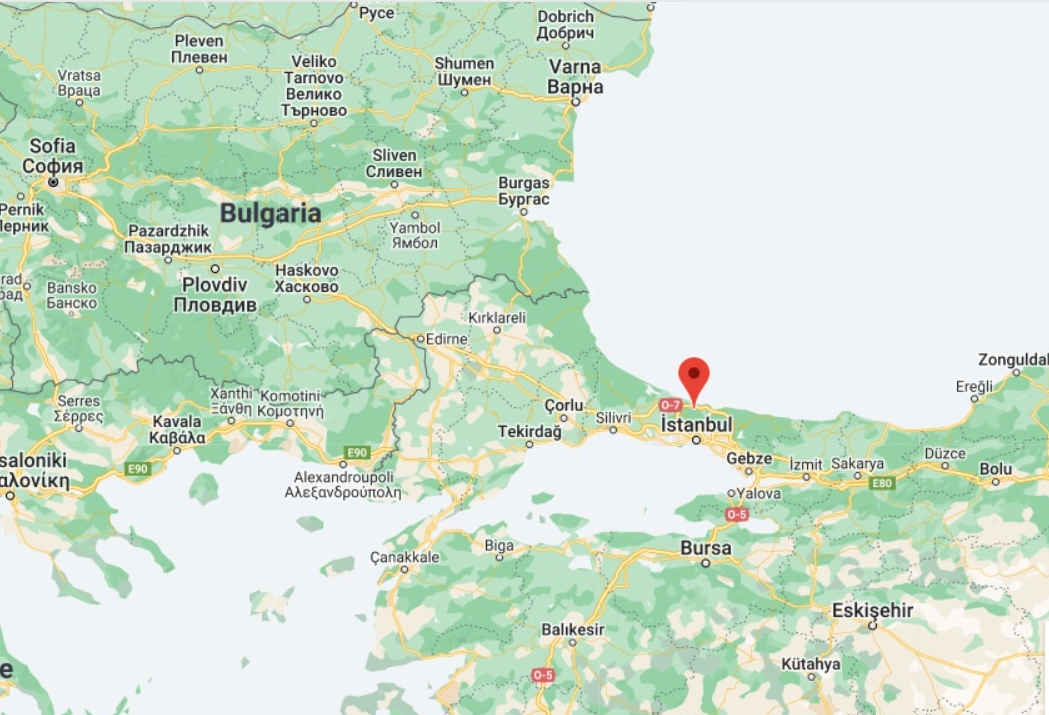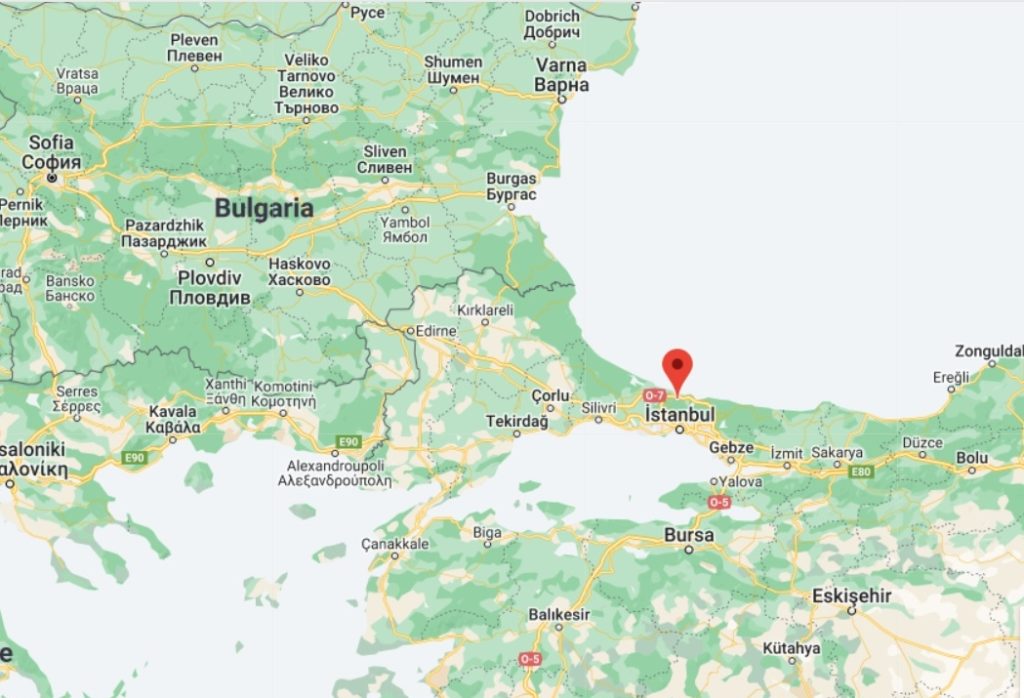 Why Buy a House in Istanbul
Istanbul is the largest city in Turkey that is witnessing rapid development in its real estate sector as of now. With new land developments in the most desired places, Istanbul is attracting overseas expats to make real estate investments.
Other than that, the location of Istanbul is best for the expats as they can enjoy a better quality of life while spending less. There are many other attractive reasons to buy a house in Istanbul.
A Lucrative Investment
If you have a long-term investment plan, you might get a good ROI once you invest in Istanbul real estate. Thanks to the tourism and economic revolution in Istanbul, the demand for real estate is on a constant increase.
Acquisition of Turkish Nationality
This is one of the key incentives of investing in Istanbul real estate. If you buy a property in Turkey worth at least $400,000, you may be eligible to apply for Turkish citizenship. Launched in 2016, Turkey's citizenship by investment program has been attracting many expats from all around the world.
Bunch of Housing Choices
Istanbul is one of those locations in Turkey where you get a lot of choices in terms of properties. You can choose from built residences, apartments, houses, holiday homes, luxury villas, and many more. All of these properties come at affordable prices, and you can even get stunning views and beautiful sceneries all-around your location.
What To Pay Close Attention to While Purchasing a House in Istanbul
Many international investors are now investing in Istanbul real estate. The major reasons are affordable prices and the ability to choose among the various types of properties. However, if you've not been to Istanbul and don't know anything about the market, here are some key things to know.
Feel Free To Negotiate
Negotiation is a part of the shopping experience in Turkey. This is no different when you're buying a house in the country. Before you start house viewings, make sure you have a basic knowledge of the prices so you can negotiate. It's also good to know about neighborhoods so you can compare and make realistic offers.
Spend Some Time in the Neighborhood
When you're making your search, spare some time to wander around the neighborhood: Are there any parks nearby? Where is the closest school? Is public transportation available? Are there any cafes and restaurants around? This is an important but usually overlooked aspect of house hunting.
Check the Paperwork
When you're house hunting, you might encounter some houses that are cheaper compared to the rest of the neighborhood. This affordability might be due to a lack of paperwork, such as planning permission. This is why it's very important to make a thorough investigation and speak to professionals before you commit your funds.
Speak to a Real Estate Professional in Istanbul
Speaking to a professional is important in house purchases. A real estate professional can guide you through the process smoothly and will help you to finalize the legal steps. At Get Golden Visa, we've provided more than 20,000 prospective real estate investors with advice. Contact us today and talk to one of our independent real estate advisors to help you with your property search in Istanbul.
Schedule Your Call With a Real Estate Professional in Istanbul
Most Popular Neighborhoods in Istanbul
Several locations in Istanbul are ideal for all types of people, such as lovers of nightlife, shopping, or family neighborhoods. Let's take a look at Istanbul's most popular neighborhoods.
Etiler
If you're a lover of nightlife and shopping, Etiler is the ideal place to invest. It houses several luxurious houses and apartments along with gyms and restaurants. In Etiler, you can find nice houses with Bosphorus views. It's a high-end neighborhood.
Bebek
Just like Etiler, Bebek is also an affluent neighborhood located on the European shores of Istanbul's Bosphorus Strait. Its location has made it a hotspot for tourists and locals alike looking to enjoy views while spending time in nice cafes and restaurants.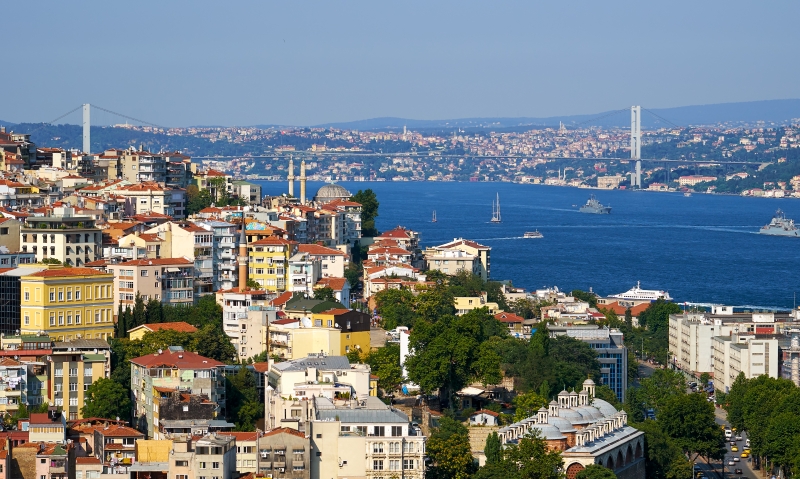 Cihangir
This is a neighborhood in the Beyoğlu district of Istanbul, which is famous for its narrow streets, cafes, mind-blowing architecture, and atmosphere. So, if you love art, buying a house here will be ideal for you.
Nisantasi
Nisantasi is one of the most famous districts in Istanbul, thanks to its architecture, luxury shopping options, and ideal location. However, note that Nisantasi housing options are a bit expensive due to its popularity as a high-end neighborhood.
Sariyer
Sariyer is a bustling district situated at the end of Europe's beautiful Bosphorus shores. The city life here never ceases with dinner spots on every corner and natural beauties for miles beyond measure. Famous historic sites like Emirgan Grove, Sadberk Hanim Museum, and Rumeli Fortress are also found in this area.
How Long Does it Typically Take to Buy a House in Istanbul?
There are various steps involved in the property buying process in Istanbul, such as looking for a property, finding an agent, negotiating the price, and many more. These steps take a lot of research and consequently more time.
The overall process takes around two months. Most of this is spent on research about the property.
Rental ROI in Istanbul Properties
If you buy a house in Istanbul, you can expect a rental yield of around two or three percent annually. This figure might double if the house is in a high-end neighborhood.
Notary Services in Istanbul
There are various notary offices in Istanbul, even in small districts. You can easily find one on your own, or be introduced by your agent. As there are many notary offices in Istanbul, you don't have to wait in long lines or get appointments. Especially in the Beyoglu district, you can find a lot of notary offices.
Conclusion
This is all about buying a house in Istanbul. We hope you've enjoyed the article. For further information, you can also check out our article on Buying Property in Turkey. Good luck with your search!
Other Popular Locations in Turkey