At Get Golden Visa, we've aided many investors during the acquisition of their dream houses in many parts of Turkey. We're eager to make sure you obtain your dream home, too.
Get in touch with us to get support from our independent real estate advisors during your property purchase in Ankara.
This guide includes:
Ankara Real Estate
---
Ankara in a Nutshell
Region: Central Anatolia
Population: 5.747.325
Area: 24.521 km²
Distance from Main Airports: 30 km
---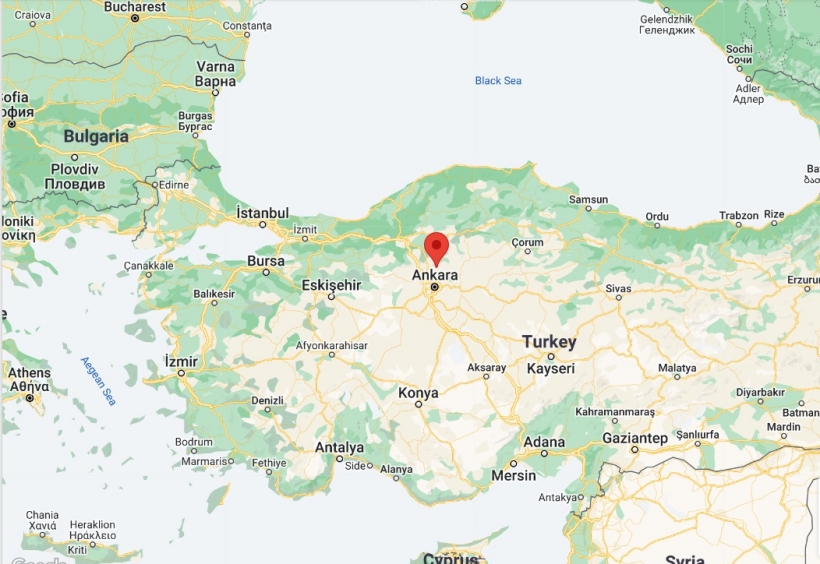 Benefits of Investing in Ankara Real Estate
The Capital of Turkey
Since Ankara is the capital of Turkey, it has an excellent urban organization and a civilized identity. For those who prefer a steady, in-order lifestyle, Ankara is a great city to live in.
Moreover, Ankara offers the perks of an advanced infrastructure of amenities such as communication, transportation, etc.
Another advantage of buying property and residing in Ankara for a foreigner is that it contains the embassies of various countries, all close by.
Affordable Real Estate
Ankara is the second-largest city in Turkey, as well as being its capital. However, Ankara houses for sale are relatively quite affordable, especially compared to those in Istanbul. In fact, rents and property prices in Ankara are typically almost half of what they are in Istanbul. Plus, there are many hidden gems of architecture in Ankara, particularly in the city center, Cankaya.
Low Cost of Living
Ankara offers a considerably low cost of living compared to European cities and Istanbul. Despite the low cost of living, however, the quality of life in Ankara is considerably high.
The average monthly expense of a single person in Ankara is around ₺7,000 proving to be approximately 14 percent cheaper than in Istanbul, excluding rent.
Convenient Public Transportation
Ankara has a very convenient public transportation network. You can get around in Ankara effortlessly by using the subway, bus, and the dolmus. The only downside of Ankara's transportation system is that to get to some places, you need to go to Kızılay first and take another means of public transportation from there to your destination.
Great Location To Travel Around
Since the city's located in the middle of the Central Anatolia region, Ankara allows you to travel easily to most parts of Turkey. Ankara is also a great location to travel abroad. This is one of the main reasons why international investors search for homes for sale in Ankara Turkey.
Turkish Citizenship
The most brilliant advantage of buying property in Ankara is, of course, the fact that if you buy a house that is worth at least $400,000, you can become eligible to apply for citizenship by investment through the Golden Visa program.
Excellent Investment
Buying property in Ankara is an excellent investment that'll provide you with a solid return in case you need to lease out or sell it in the future. Moreover, the city has been undergoing an urban transformation for some time now. Hence, buying real estate in Ankara is a promising investment.
Best Neighborhoods in Ankara
Ankara has 25 districts including the ones in the periphery. All these areas offer different qualities. Let's have a look at some of the best neighborhoods in Ankara:
Cankaya
Located right at the heart of the city, Cankaya is the economical, administrational, and cultural hub of Ankara. Pretty much every event happens in this district.
Cankaya is home to the Grand National Assembly of Turkey, embassies, ministries, and some of the best universities and hospitals in the country.
The neighborhoods that stand out the most in this area are Ayranci, Kizilay, Oran, and Bahcelievler.
Golbasi
The district is famous for its natural beauty and offering a slower pace of life despite its proximity to the center. Being home to Eymir and Mogan lakes, and Beynam Atatürk Forest, allows Golbasi to be the stunningly tranquil neighborhood that it is.
There are many luxurious projects that offer comfortable upscale houses and apartments in Golbasi.
Oran
Oran is a neighborhood right next to Cankaya and has an excellent infrastructure in terms of social amenities. There are many schools, hospitals, banks, and other facilities that'll allow you to pursue effortless life without getting into traffic for such needs. However, due to the comfort it provides, housing in Oran is not very cheap.
Kecioren
As the second largest district of Ankara, Kecioren offers affordable properties and a low cost of living at a convenient location, close to the city center. This budget-friendly district of the capital is still developing and expanding. Hence, its new residential areas allow small-scale investors to buy spacious, brand-new, and functional apartments for fair prices.
Cayyolu
Cayyolu is a beautiful district further from the city center. With its peaceful residential areas, green parks, playgrounds, shopping malls, restaurants and bars, and many other social amenities, Cayyolu allows its residents to live happily and sociably without the requirement of taking the journey to the city center frequently.
Yenimahalle
Yenimahalle is another rapidly growing area in Ankara. There's still greenery and tranquility despite the abundance of complexes, residential buildings, and other properties. The area offers excessive social amenities such as public institutions and shopping malls.
Yenimahalle is also home to one of the best recreation areas in the city called Atatürk Orman Ciftliği. The district, moreover, contains OSTIM as well, which is the industrial hub of Ankara.
How to Find Houses for Sale in Ankara Turkey
Ankara houses for sale are typically listed online on real estate websites by house owners or real estate agents. You can check all these websites online or step into a real estate agency after choosing your neighborhood. While choosing the neighborhood, you may want to consider aspects including its tranquility, whether it's proper for a family or not, its proximity to schools, hospitals, public transportation, and so on.
Another way to find apartments for sale in Ankara is to go for an apartment hunt, strolling in the streets of the neighborhood of your choice and looking out for "For Sale" signs.
Although there are homes for sale in Turkey listed online by the owner, it's in your best interest to hire a real estate agent to avoid facing scams.
Useful Resources
Steps to Buying Ankara Property for Sale
Purchasing a property in Ankara is pretty effortless. Here are the steps you need to follow to buy Ankara houses for sale:
Doing comprehensive research beforehand
Planning your budget thoroughly
Searching Ankara real estate for sale online
Flying to Ankara
Getting viewing appointments for the houses you're interested in
Negotiating
Paying the required deposit
Reading the contract carefully and signing it
Getting a tax number and the appraisal report
Opening a bank account
Obtaining the title deed
Et voilà! You're now a house owner in Turkey. Working with a real estate agent will smooth out this effortless process even more, and you'll be living in your dream house in no time.
Speak To a Real Estate Professional in Ankara, Turkey
At Get Golden Visa, we offer our absolute services throughout your investment immigration process. We assist you in handling all the aspects of your application for residency programs all around the world, including citizenship by real estate investment in Turkey.
Get in touch with our experts to borrow a helping hand for your property search in Ankara.
Schedule a Call Now
Ankara Turkey Real Estate Prices
Property prices in Ankara vary depending on the type, location, and size of the property. However, according to September 2022 data, the average price per square meter for Ankara property for sale in the city center is $760 whereas it's $520 outside the center.
What To Do in Ankara
Ankara usually sounds like a dull place to many people but that's a misconception! First of all, making friends is very easy in Ankara. People are very friendly and sincere. Therefore, getting friendly is the first activity you can do in Ankara, and the rest will follow.
Find below some activities you can do in Ankara:
Strolling in the old town of Ulus
Seeing the Ankara Castle
Visiting the ethnography museum
Enjoying food and drinks at countless bars and restaurants
Eating döner
Traveling around on weekends
Spend time in Ankara's stunning parks such as Segmenler
Going to shopping malls
Visiting art galleries
Going up to the top of Atakule to get a panoramic view of the city
Ankara Real Estate: The Wrap-Up
Ankara is a city that offers a comfortable and organized lifestyle, a high standard of living for a low cost, many job opportunities at state and private facilities and other sectors, as well as a great investment opportunity in real estate. Not to mention you'll become eligible to apply for Turkish citizenship when you make that investment.
Get in touch with our professionals at Get Golden Visa and start the journey that leads to your new life in your dream house in Ankara.
Other Popular Locations in Turkey