Your Guide to Buying Property in Pagrati
At Get Golden Visa, we helped many people buy their dream homes in Pagrati, Athens. Now, we're happy to help you along your journey.
Contact us to schedule a meeting with our independent advisors who can assist you with your property search in Pagrati.
Pagrati is one of the most beautiful suburbs in Athens, Greece. It has got fabulous views and an idyllic atmosphere. The backstreets of Pagrati offer a fascinating mix of neoclassical and modern architecture, with quaint squares brimming over full life. Whether you're looking for a small family house or a luxurious penthouse apartment, this place has it all.
Buying a House in Pagrati
Pagrati is an up-and-coming suburb of Athens, Greece. It's a great place to buy a house because it has all the amenities you would expect from such a modern-day neighborhood. There are cafes serving delicious food, grocery stores to stock your fridge with organic products, and friendly neighbors. Let's see below what this wonderful area has to offer.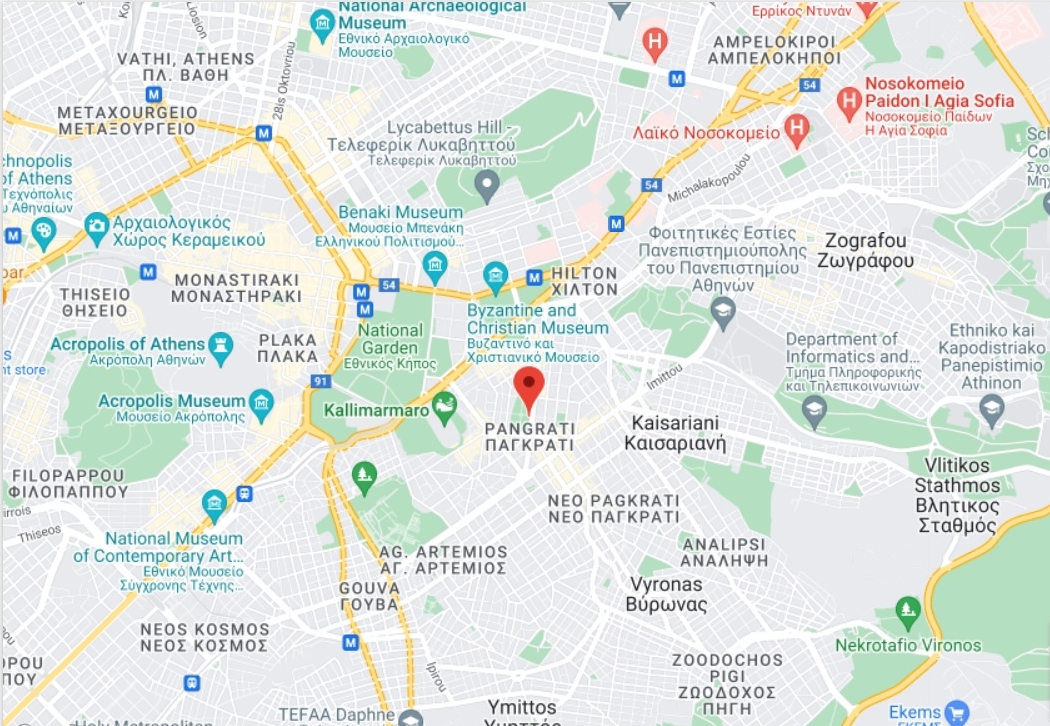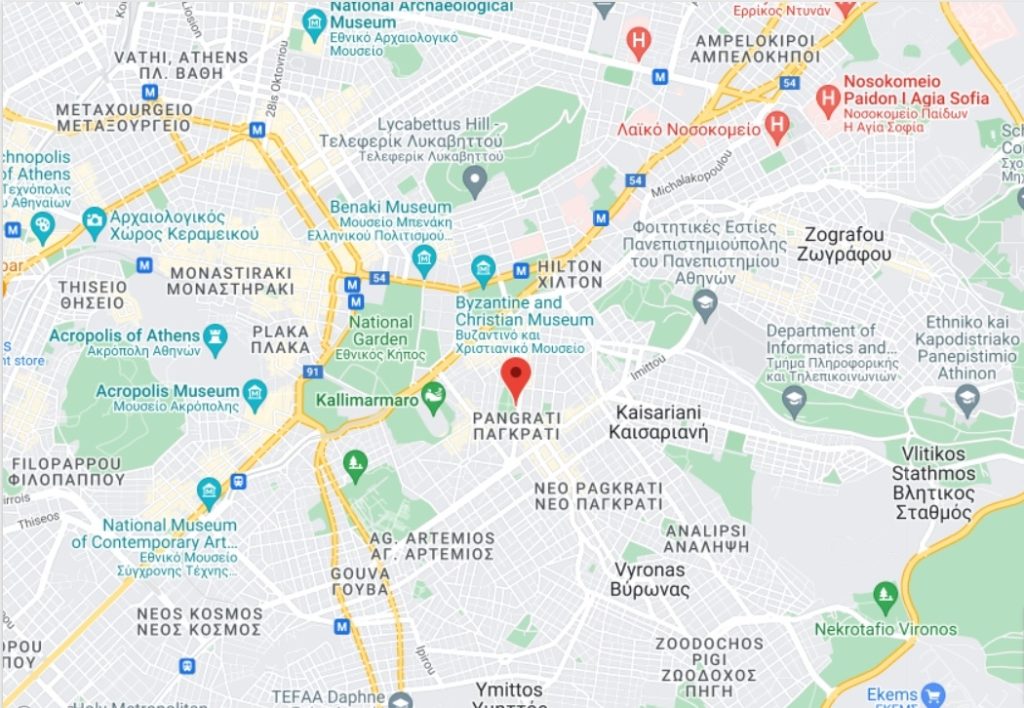 Why Buy a House in Pagrati
Explore the magical world of Pagrati in Athens, Greece. The area has it all: plenty to see and do with family or friends year-round; charming boutiques alongside market stalls, and delicious Greek food. If you're still looking to convince yourself why real estate in Pagrati is the best investment around, keep reading.
Facilities
Pagrati is a residential area full of history with fascinating monuments and buildings that fill your eyes with beauty and astonishment. The cafés and bars are everywhere, and the nightlife is overflowing with vitality and excitement, especially during summertime. Investing in real estate around Pagrati is becoming more and more profitable due to its close distance from downtown Athens.
Peaceful Life
The local life here has been shaped by its deep history and the modern era, giving it a unique flavor to those looking to learn more about Greece's past. The architecture and scenery in Pagrati Athens are just stunning. There are lush green forests, and rolling hills with panoramic views of the city; it's an ideal place if you're looking to invest in real estate.
Residency by Investment
Investing in a house in Pagrati isn't just a profitable investment but also a quick route to getting residency in Greece, thanks to Greece's Golden Visa scheme. With an investment of a minimum of €250,000, you can start enjoying your new life in Greece.
What To Consider When Buying a House in Pagrati
Surveying the market for new property abroad? You'll need to take a look at these essential things before making any decisions.
Property Analysis
A good rule of thumb when investing in real estate is to always take a tour of the property. Make sure all aspects are in tip-top shape and estimate how much money has been spent during upgrades for heating systems, water fittings, etc. This will help evaluate just how long ago those expenses were made as well as whether there still needs more work done to stay up-to-date today.
Neighborhood
It's simple to get caught up in the excitement of finding your perfect home, but before buying property in Greece, make sure you do full due diligence and explore around. Assure it has what residents require by examining nearby schools or looking online ahead of time. You would want this significant investment in a life-changing space equipped with good restaurants, supermarkets, and nice cafes.
Paperwork
Getting a house is one of the most vital decisions you'll ever make. Ensure it's legitimate by checking for any red flags or indications that may give this impression, like missing papers during an inspection. This is more important if you're investing in a Golden Visa in Greece. The wording of the title deed will be different and it needs to be handled by professionals.
Speak to a Real Estate Professional in Pagrati, Athens
Get Golden Visa is a bespoke investment advisory firm. Since 2014, we've provided more than 20,000 prospective real estate investors with advice. Contact us today and schedule a call with our independent real estate advisors to help you with your property search in Pagrati, Athens.
Schedule Your Call Now
Things To Do in Pagrati
Below are some activities to enjoy in Pagrati, Athens:
Hit the beach: For a relaxing day at the beach, head to Attica's southern tip. Watch as your favorite sunsets behind Poseidon's temple in Sounion while you enjoy the clear water and fewer crowds.
Set your dinner plans: Pagrati has one gorgeous restaurant after another- two Michelin Starred Spondi is no exception. It's home to some world-class Mediterranean cuisine which will make your mouth water just thinking about it.
Listen to Some jazz tunes: For jazz lovers, the Half Note Jazz Club is a must-visit. With intimate gigs and performances by the best musical artists from all over the world, it will surely make you feel at home with its friendly atmosphere.
Spend some time in Empedokleous Street: With broad walkways, palm trees, and shop tables outside, it's one of Pagrati's most attractive and green streets.
Visit Panathenaic stadium: This stadium, reconstructed for the first modern Olympics in 1896, is the only stadium in the world built entirely of marble. From the top of the stadium, enjoy the nice city views. The area is also home to a museum commemorating each modern Olympic competition.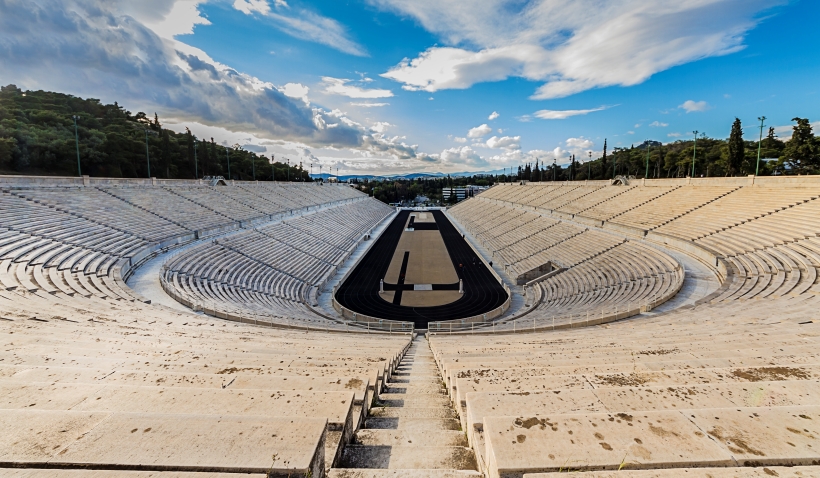 Conclusion
Investing in real estate can be a significant investment, but it is essential to do your research and get all of the legal aspects taken care of. Feel free to contact us with any questions you might have.
Other Locations in Greece