Your Guide to Buying Property in Athens
At Get Golden Visa, we helped many people buy their dream homes in Athens, Greece. Now, we're happy to help you along your journey.
Contact us to schedule a meeting with our real estate advisors who can assist you with your property search in Athens.
Over the last few years, Greece has emerged as one of the most popular real estate markets in Europe. Athens, the capital of Greece, is especially gaining a lot of attention from foreigners. Foreign investment is significantly increasing in the country's real estate market. What makes the capital attractive for expats? In this article, we'll discuss Athens real estate and everything you need to know about it.
Buying a House in Athens
Competitive property prices are among the reasons why foreigners are buying a house in Athens. Both property construction and transaction activities are on the rise. It offers a breezy lifestyle which will be a great change from bustling city life. You'll step into an environment brimmed with rich history and legacy. In Athens, you will find a perfect blend of traditional and urban experiences, making it one of the most exciting cities on the European continent. Its location and connection with the rest of Europe make it an ideal destination.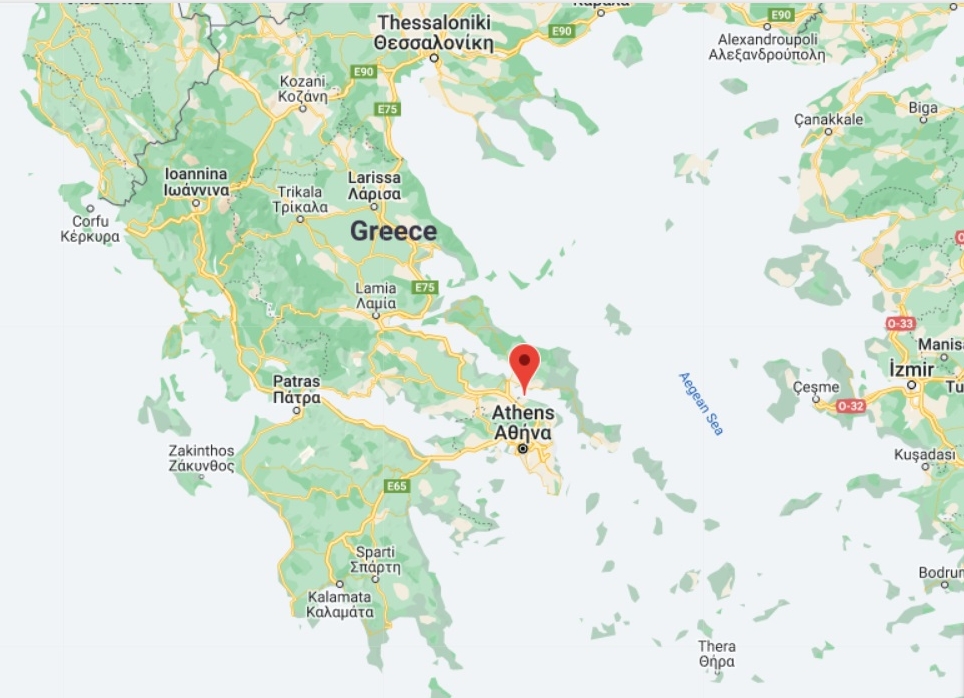 Why Buy a House in Athens
There are many reasons why you should buy a house in Athens. Here are some of them.
A Rich Urban Experience
Buying a house in Athens is more than a profitable investment, it's also a gateway to a rich culture. Tasty food, deep history, and art make Athens one of the most attractive cities in Europe. Along with this urban experience, it's also home to many Blue-Flag beaches, while its hills provide gorgeous panorama views from above. The city is a combination of urban life and vacation opportunities.
European Residency
Greece Golden Visa is another incentive for property acquisition in Athens. If the house you're going to buy is worth at least €250,000, you can apply for a Golden Visa and get residency in Greece. Note that this is the lowest investment threshold among other Golden Visa programs in Europe. So, if you're looking to get European residency and visa-free travel across Schengen countries, a real estate investment in Athens will open the doors for you.
New Developments and Projects
The biggest urban renovation project in Europe is about to start in Athens. Hellinikon Project is a development project, including 5-star hotels, a shopping mall, luxury residential projects, and a yacht marina. This project is expected to have a big positive effect on Greece's economy while increasing property prices. So, if you're planning to buy a house in Athens, you're likely to benefit from high rental yields.
What To Consider Before Buying Real Estate in Athens
Now that you're ready to invest in Athens real estate, below are a couple of factors that will help you to make an informed decision.
Neighborhood
Athens has different types of neighborhoods that offer different benefits. However, if you've never been to Athens before and are unfamiliar with the city, comparing the neighborhoods may be difficult. This is why we suggest that you do a thorough neighborhood search before you make a commitment. Check out the area in the evening to determine if it's calm or busy. Check to see if there are any nearby parks or cafes. Checking the transportation options is also useful. These are all critical considerations when purchasing a home in a foreign country.
Maintenance
When purchasing a home, keep in mind that there will be upkeep fees. If it's just cosmetic maintenance, it may not be too expensive. Make sure you know how old the house is so you can get a sense of the current and future costs. This is extra important when you're buying in a historic city like Athens.
Getting Professional Help
We recommend that you work with a professional team to assist you with your acquisition. They'll guide you through the process, represent you in discussions, and defend your rights. It's also wise to seek help from architects and engineers to make sure that the property complies with regulations.
Speak to a Real Estate Professional in Athens, Greece
Get Golden Visa is a bespoke investment advisory firm. Since 2014, we've provided more than 20,000 prospective real estate investors with advice. Contact us today and talk to one of our independent real estate advisors in Greece to help you with your property search in Athens.
Schedule Your Call Now
Most Popular Neighbourhoods in Athens
The following are the most popular neighborhoods in Athens. Make sure you explore them all before buying a house.
Glyfada
Located in the south of Athens, Glyfada is a glamorous location where you're going to find luxury boutiques, fine dining restaurants, and nice beaches where you can relax. The district is known as the pearl of Athens Riviera and Glyfada real estate is favored by both locals and expats thanks to its vibes.
Kallithea
If you're looking for a place that is away from the crowd of the city center, but still close to amenities, consider investing in Kallithea real estate. Located in the south of the city, Kallithea is one of the most popular residential areas in Athens.
Kifisia
Kifisia is a lovely neighborhood in Athens, Greece. It is well-known for its gardens and mansions. Kifisia is noted for its shopping, with a variety of boutiques and businesses. In Greece, Kifisia real estate is also highly popular, thanks to its convenient location, shopping, and proximity to the city center.
Kolonaki
Kolonaki is a premium hangout place, surrounded by exclusive cafes and restaurants. It's located near the Hellenic Parliament and Syntagma Square. Aside from restaurants and stores, the area is home to offices, law firms, and foreign consulates. It's an elite neighborhood where the city's wealthiest residents live. If you're looking for property investment abroad, Kolonaki real estate can be promising.
Monastiraki
Monastiraki is located in the west of the famous Syntagma Square. It's a lovely neighborhood, easily reachable on foot from Syntagma Square. With its narrow streets and nice shops, it's a favorite spot for both locals and expats. In Monastiraki, there are many local restaurants where you can try tasty Greek food.
Pagrati
If you're looking for a neighborhood where you can avoid the tourist crowds, don't miss out on Pagrati real estate scene. This area is full of cozy cafes, vintage shops, and local restaurants. Also, note that the famous Panathenaic stadium is located here.
Plaka
Plaka is one of Athens' oldest neighborhoods. It's situated beneath the Acropolis hill, the landmark of Greece. It's a neighborhood that has its own character and classic layout. You'll find beautiful architecture, Byzantine churches, tourist shops, and many taverns. Note that it's also a famous tourist spot.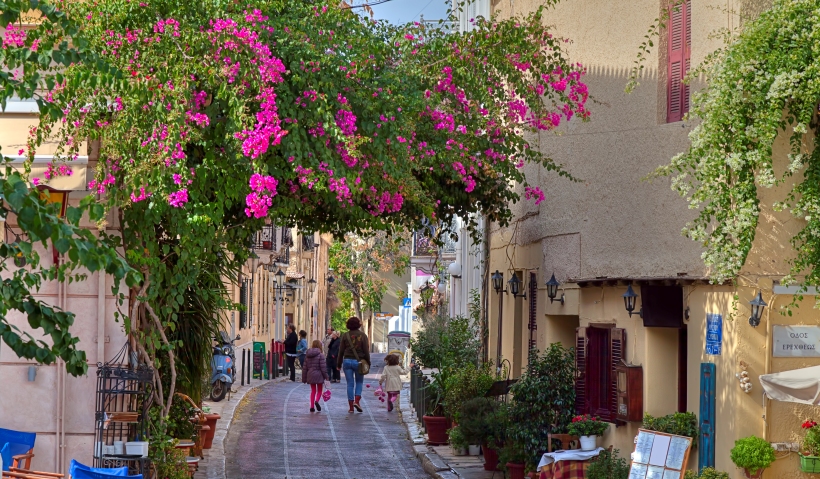 Psiri
Psiri is a neighborhood located north of Monastiraki and is home to many neoclassical structures that have been repaired. With its trendy bars and boutiques, it's an attractive spot for young people. If you're looking for a place where nightlife is active, you can opt for Psiri.
Piraeus
Piraeus is one of the oldest neighborhoods and is home to many two-story Neoclassical houses. It's famous for its port where you can reach the Greek Islands via ferry. In this area, you can find everything you need within a walking distance. There are also many shops, restaurants, cafes, and bars. Piraeus is located 10 km southwest of the city center and easily reachable by metro.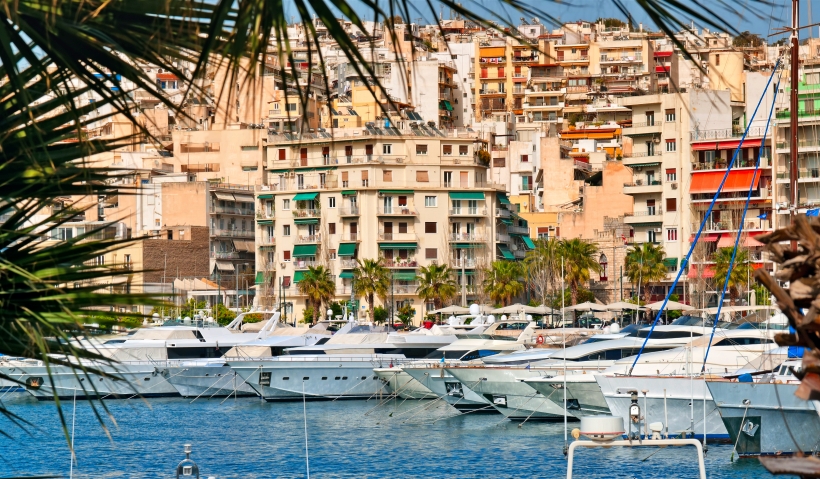 How Long Does It Take To Buy a House in Athens
Buying a house in Athens is not an extremely long procedure, granted that you're well-prepared. Getting legal assistance can really speed things up. Once you decide on the property you're going to buy, the closing will take around four to six weeks.
Please check out our ultimate guide on Buying Property in Greece for further information
Rental ROI in Athens Properties
At the center of Athens, the gross rental yields on properties are good at approximately 4.2 percent for apartments, measuring 120 m2. However, for smaller apartments, the rental yields stand at 5.7 percent.
In premium areas of Athens like Kolonaki, the gross rental yield for smaller apartments is 6.3 percent on average.
For further reading, you can check out our Property Prices in Greece article.
Notary Services in Athens
The acquisition of the property is required to be completed in the presence of a notary. To avail of notary services in Athens, you'll need to pay fees of 0.65-1 percent plus 23 percent VAT. There are many notary offices in Syntagma.
Conclusion
Greece is a welcoming nation, which is why it is popular among expats. Athens brings a perfect blend of traditional touch and contemporary allure. The city has made it easier for foreign investment and above is all the information you need to buy a house in Athens. Feel free to contact us for any information you might have regarding real estate investment in Greece.
Greece Real Estate Guides