Your Guide to Buying Property in Greece
At Get Golden Visa, we helped many people buy their dream homes in Greece. We're happy to help you along your journey now.
Contact us to speak to our real estate advisors who can assist you with your property search in Greece.
---
Owning a property in a foreign land is a dream for most of us, and we try our best to acquire one by various means and methods. When it comes to buying a property in Europe, we all get our jaws dropped in excitement. After all, who doesn't want to make a home in this wonderland?
Do you know what is the most significant advantage of buying property in Greece? It's a "European residence permit."
Apart from that, the big part is that it's tricky to decide where to settle down with so many options on the list. Well, we may ease up this trouble by suggesting one perfect country that you can call your second home.
One of the most preferred locations in Europe that have seduced people for buying a property is Greece. In the last few years, a thousand foreigners have bought a house under their name in this heavenly country. So, why don't you go for one here?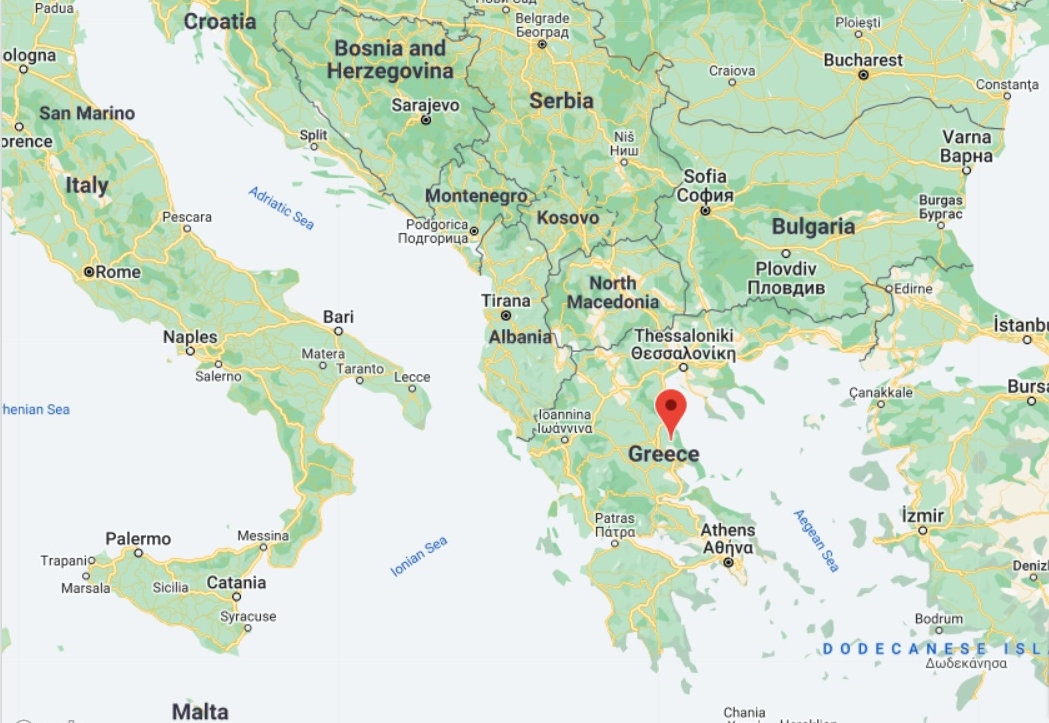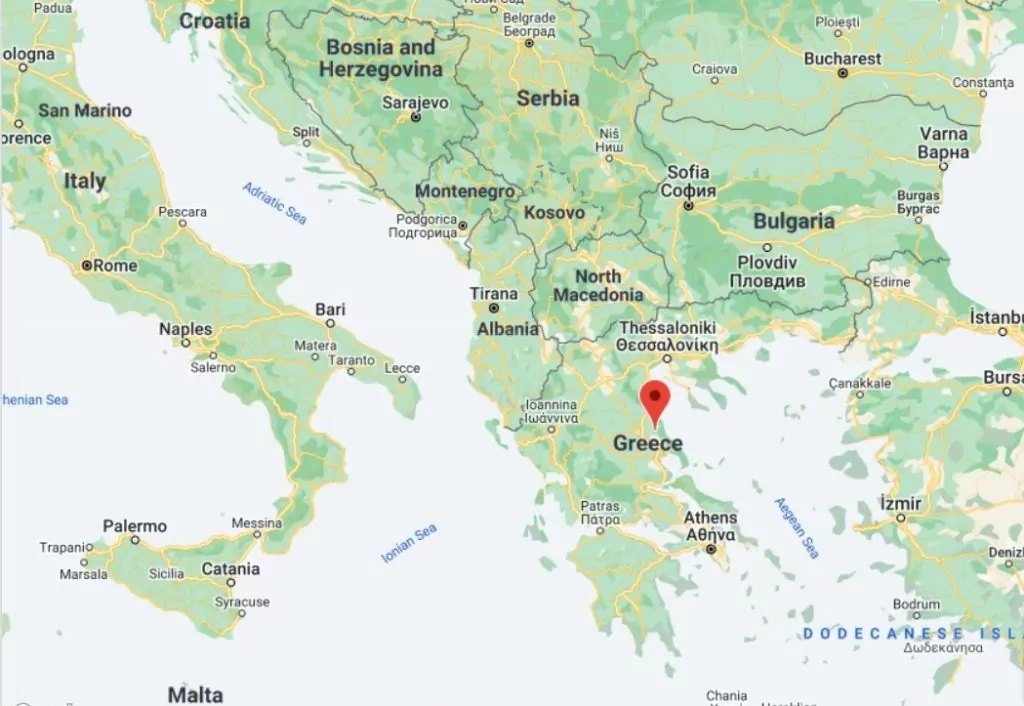 Undoubtedly, investing in a property in Greece is going to be the best decision you will make so far. However, there are some risks with the procedures and legal system during the whole process of selecting and buying it. So, the most crucial thing to do before starting off is to research! In-depth research! Otherwise, you too might fall prey to dangers like failing to protect yourself legally, currency risk, and many more.
Therefore, this guide will help you buy the ideal home in Greece, making you enjoy the process rather than making it a costly nightmare.
What You Will Find in This Article
Should You Buy Property in Greece?
Ever dreamed of calling Greece your second home?
The Greek culture, coastlines, cuisine, landscape, business opportunities, and many other advantages are in themselves sufficient for buying property in Greece. Apart from that, go through these perks mentioned below. We are sure these will entice you to hasten up your decision.
Low Taxes
Greece indeed has a lot to offer the foreigners who are investing in the country. For overseas residents, the country offers terrific tax deals. If your native country is under a tax treaty with Greece, you don't have to pay double taxes. Moreover, income from Greece's properties will be taxable in Greece only, and any income from abroad will be tax-free.
The current PM of the country, Mitsotakis, has even announced VAT suspension on the real estate properties in the country. However, you'll have to pay a property tax each year.
Affordable Lifestyle
The country has been blessed with a rich past, splendid scenery, and a treasure of Greek values. Not to mention, the Greeks emphasize family, tradition, and a love of the outdoors. Moreover, Greece offers an affordable lifestyle for all. From a small town to a big tech city, the way of living is full of tranquility and pride.
Moreover, not only is buying property in Greece easy but the lifestyle too, as compared to other European countries, is better than many.
Easy To Travel to
Furthermore, with its great connections with the rest of the world, you can travel to Greece without any inconvenience. Therefore, no one will ever find it troubling to reach there. In fact, once you have landed in the country, you will find out that the local transportation system too is very much affordable and connected to every town.
Expat-friendly
Since it is a welcoming country, the Greeks will treat you as one of their own as soon as you land in the country. Moreover, as more and more people from the EU and non-EU countries are moving to Greece, you will likely find familiar faces amidst the crowd.
Therefore, with these many luxury benefits, who wouldn't like to move to Greece?
So, we are already anticipating that you are going to make a move and buy a property there, so the next section will take you through the buying process.
Path to European Residency
Greece has a Golden Visa scheme that grants residency in return for investment. If the house you're going to buy costs a minimum of €250,000, you can be eligible for Greece Golden Visa. With this program, you get visa-free access to Schengen countries and many other benefits.
How To Buy Property in Greece: Step by Step Process
Welcome to the most awaited part of the article. Here's the step-by-step guide on buying property in Greece.
Any foreigner can own a home in Greece. The country does not apply any restrictions on the purchase. However, it is highly advised that you have legal assistance to hold your back.
Required Documents
A valid passport

AFM (Tax Registry Number)

Valid visa to enter Greece (in case of non-EU national)

Residence proof

Copy of tax returns

Government-issued ID proofs
---
Get Golden Visa: Who We Are and How We Can Help You
Get Golden Visa is a full-service investment immigration agency & investment advisory company. We provide end-to-end solutions on residence and citizenship by investment programs in numerous countries worldwide.
We helped hundreds of clients find the right property in Greece through our local office.
Contact us and talk to one of our experienced team members to help you with any and all your questions.
Get in Contact
Step-by-Step Guide
1. Take time while researching: The very first thing you need to do is decide the type of property you want to buy. For instance, you have ample options to choose from apartments, villas, village homes, or business properties. So, once you know what you want, establish your research in that area.
Keep an eye on online and offline sources like newspapers (go through the real estate section in the newspaper of that country). You may also subscribe to the online websites for regular info.
Note: A real estate agent, too, can be of great help.
2. Visit the property for a thorough examination: What's better than visiting the site physically and have an insight into what you are buying. Therefore, once you have enlisted the properties you are interested in buying, travel to Greece and look at them.
Besides, check the surroundings and amenities that you're looking for in a house. Not to mention, a local guide will smoothen your task while consuming less time.
3. Select the property to buy: After visiting all the shortlisted properties, it's time to finally settle for one. If you seek some more assurance, give it a double check, a second visit.
Note: It would be great if you hire a lawyer to handle all the legal matters of the procedure.
4. Quote and negotiate the property price: Take care of your budget, and quote the amount that suits your pocket. But make sure that you're not proposing an unreasonable amount. Take exchange rates, mortgage availability, and rates into consideration. After you have negotiated and settled on a final price, you are halfway there to buy property in Greece.
Note: Make sure to check the extra charges adding up to the price of the property, like VAT.
5. Reserve the property: Reserve the property by depositing a small amount to the seller to affirm that you will buy the property. This deposit is usually 10 percent of the total price. You will get your preliminary contract.
Caution: Do not pay any amount without consulting with your lawyer, as you may be asked to sign a few documents as well.
6. Draft the Final Deed: Once the lawyer has examined all the regulations, taxes involved, and debts, you will get a copy of the contract from the seller. Also, you will have to go to the notary for the final draft. Post the final deed has been signed in front of the notary, the process will be registered in the public records.
The seller will be asked to provide a tax certificate to prove he has a clean record in the past.
7. Get your Tax Number: To get the Greek Tax Registry Number issued, you need to visit the nearest tax office to where you reside. Don't worry, you do not need an appointment for this.
The Greek Tax Number is called the AFM, and you will get it after you have got your full registration card or Residence Permit of Greece. Besides, get the access codes to the "TAXIS" system to fulfill its reporting obligations.
Finally, after the above procedure has been completed, submit the certificates and contract paper to the Registry of Mortgages.
Things To Consider Before Buying Property in Greece
So, now that you're ready to take a plunge into the new way of living, below are a few factors to keep in sight while buying property in Greece.
List of Things to Consider
What are your criteria?
Now, the type of home you are looking for may depend upon various factors like the size of the family, amenities, surroundings, etc. If it's you alone, or you and your spouse, a one-room or two-room apartment must be sufficient. However, if you expect your parents and children to join you, opting for a villa would be a wise choice.
What are the must-haves, and what are the nice-to-haves?
Wherever you are buying property in Greece, you need to ensure that it offers everything that a person residing in it has. Most importantly, it must be close to your work location, have a connection with other towns through various modes of transport, etc.
Moreover, if you plan to bring kids along, it would be even great to choose a property near the educational institutions. Also, it must have an outdoor space and be close to markets.
What is your budget?
Greece has a property option for people within every budget range. So, once you know your budget, you can easily look at the houses that are affordable. Depending upon the budget, you can settle in any city or town that is offering a property within your range.
What is a deal-breaker?
Some of the issues with the property can certainly be a deal-breaker. You may find several flaws while taking a property tour, like house maintenance, pool, etc., whether it is pet-friendly or not. Most importantly, is it even safe to buy a house here looking at the surroundings?
Don't miss out on anything like this, since it has to be the perfect home for you and your family.
Best Places To Live in Greece
Do you need a life near the sea, or do you want it in the mid of a busy city? Perhaps you would prefer it more in the countryside! With hundreds of affordable Greek islands and the mainland consisting of mountain villages, cities, and high-end resorts, you have plenty of choices.
So, take note of your preference and have a look at which city will be your ideal home.
Popular cities:
Situated amidst the crystal blue coastline, mystic sunsets, and mountainous landscape, Athens is the most popular city among foreigners willing to buy property in Greece. The property prices are low, and the city lives a metropolitan lifestyle. One of the primary factors for the surge in overseas buyers is the high-yielding short-term rental income.
Besides,
The average cost per meter square of property ranges between €3,500-€5,000

and the average selling price of a standard apartment ranges from €200,000–€400,000.
Note: On research, you may also find some cheaper listings for €70,000–€80,000.
The popular neighborhoods of Athens are Plaka, Kolonaki, Syntagma, Monastiraki, and Psiri. Check out our Athens Real Estate Guide for further reading.
Thessaloniki is often called the northern capital of Greece and is the second-largest city in the country. This city can be a great option if you are buying property in Greece.
Besides,
The average cost per meter square of a property is €1,750

And, the average selling price of a standard apartment cost upwards of €70,000.
Note: The prices of detached houses may be around €100,000.
Ladadika and Ano Poli are the most famous neighborhood towns of Thessaloniki.
Popular Islands
Buying property in Greece means being surrounded by nature throughout the stay, especially if you pick an island to be your next home!
So, what are the famous Greek islands where you can buy a property?
Mykonos
The real estate of Mykonos is very famous. Lying between Tinos, Syros, Paros, and Naxos, it is one of the most beautiful islands in the country. Moreover, towns like Chora and Ornos are considered the most family-friendly part of Mykonos. You can choose from numerous plush villas and apartments.
A three-bedroom villa in the north costs €1 million

A five-bedroom villa with a pool and sea views costs €2.5 million

A six-bedroom villa with access to the sea costs €5 million
Santorini
The island of Santorini is the treasure trove of Greece with the iconic landscape and turquoise waters of the Aegean Sea. Above all, this Mediterranean island is a paradise for real estate investors, especially those who want to live in Greece. The cost of living and the price of the property, both are reasonable.
The cost per meter square in the center is €4,066.67

The price per meter square outside the center is €2,833.33
Corfu
Corfu has plenty of properties available for sale. It is situated on the Ionian Sea and is one of the most beautiful and romantic islands in Greece.
The price per meter square in the center is €1,925

The price per square meter outside the center is €1,437
Crete
Crete is the largest Greek island and is a tapestry of marvelous beaches. It consists of vibrant villages and offers a magnificent lifestyle.
The price per square meter starts from €1,150
Naxos
Naxos is the greenest and the largest in the Cyclades island group in the Aegean Sea. If you are buying property in Greece and want to base yourself close to the stunning seascapes, you have a great opportunity.
Paros
There are a number of luxury villas, detached houses, housing complexes in Paros. Moreover, it is situated in the west of Naxos and is a boating and transportation hub for the Cyclades region.
The price per square meter in the center starts from €2,000

The price per square meter outside the center starts from €2,500
Antiparos
Antiparos lies merely offshore from Paros. Despite being close to the big city, Parosm Antiparos has managed to stay off the radar and is not as crowded as some other Greek islands. If you wish to live a tranquil life, buying property in Greece, Antiparos can be a great idea.
Zakynthos
This island is the summer resort of Greece and is home to famous beaches like Agios Nikolaos, and Alykanas.
Milos
This volcanic Greek island can be your next home. Famous for its hamburgers and magnificent lifestyle. You will get to learn a lot about the country's history during your stay in the city.
The cost per meter square in the center starts from €1,584.28

The price per meter square outside the center starts from €1,326.80
Rhodes
Whether you are seeking an adventurous life or a relaxed one, Rhodes has got both to offer. The island is a mix of a cosmopolitan and traditional lifestyle fit for all types of people.
The cost per meter square in the center starts from €2,978.48.

The price per square meter outside the center starts from €2,478.48.
Other Locations
Real Estate Taxes in Greece
After buying property in Greece, you become subject to taxation. Besides, you also have to pay taxes on the acquisition, along with the annual property tax.
Property Acquisition Taxes
The price of property and the tax rate applicable are as follows:
| | |
| --- | --- |
| €200,000 | 0.10% |
| €300,000 | 0.15% |
| €400,000 | 0.25% |
| €500,000 | 0.35% |
It is then 1.10 percent for a property of €2 million. Above that, the property tax is 1.15 percent.
Recurring Property Taxes
Furthermore, when you buy a property in Greece, a transfer tax has to be paid. This rate is usually 3.09 percent of the taxable property value.
Also, a real estate property tax known as the ENFIA is charged every year to both natural and legal entities owning properties in Greece.
Rental Income Taxes in Greece
Below are the tax rates for the following income amounts:
| | |
| --- | --- |
| €12,000 | 15% |
| Between €12,000 and €35,000 | 35% |
| More than €35,000 | 45% |
Mortgage in Greece: Financing a Property
The Greek banks do not provide a high amount of mortgage anymore, and even if they do, they don't lend more than 75 percent of the property value. However, some might want you to set 50 percent of the total value.
Furthermore, most banks offer 2.9 percent fixes.
So, if you want to finance your property, you can do it in two ways.
Remortgage:

If you remortgage your current property, you can use the earned cash to buy in Greece. This way you will establish your credit record with ease.

Arrange Cash Through Brokers:

Now, arranging money for buying property in Greece can be just one phone call away. The brokers and finance houses will help you with the finances.
Property Evaluation: Should You Get a Property Survey in Greece?
Absolutely! Once you have found your ideal property in Greece, do not hesitate to make a close inspection of its current condition.
Some simple analyses that you can carry out yourself are the electrical system, plumbing, water system, hot water boiler, and central heating, etc. Furthermore, check whether the fences are in stable condition. Moreover, examine the driveways, roads, and the overhanging eaves of buildings that might encroach upon the property.
Caution: If the seller doesn't allow you to inspect the property properly, break the deal immediately.
Frequently Asked Questions
Is It Easy To Buy A House In Greece?
Buying real estate in Greece is not hard, provided that the buyer does their homework. After choosing the property, appointing a competent lawyer who can do the documenting efficiently and quickly can considerably shorten the process. Also, every buyer according to the Greek constitution has to be a taxpayer. It means that the buyer must obtain a tax number which can be obtained within one day. After these processes are dealt with, the buyer can pay the stamp duty which is around 3 percent of the value of the transaction. Finally, the acquisition has to be completed before a notary and registered at the local Land Registry.
Can Foreigners Buy Property In Greece?
Yes, they can. There are no restrictions as to who can purchase property in Greece, yet EU citizens or residents are considerably more advantageous in the process. EU residents/citizens often run into no problems whatsoever during the process of transaction, but non-EU individuals have to prove their connections to Greece and their intent for the real estate. Their application goes through the Ministry of Defence which evaluates the submitted proof of intent and connection.
How Can I Buy A House In Greece?
The first requirement of buying a property in Greece is becoming a taxpayer. After opening an account at a bank, one can register for a tax number. Then, the lawyer of the buyer checks the property titles and produces the necessary documents for the transaction. The next step is signing the title transition contract which can only be signed if the buyer is ready to pay the full price of the property. Then all the documents are submitted for the registry and the Land Registry issues a certificate for the property title. The only additional steps to these are choosing the property and negotiating the price with the seller.
Is Greece A Good Place To Buy Property?
After the period of the global economic crisis of 2008, Greece went through a major transformation. Not only its economy but also its cities went through comprehensive gentrification processes that pulled the real estate market back up from the hole it had fallen because of the crisis. Now that the Greek property is regaining its value, the market provides investors with nice opportunities. Still lower than their pre-crisis peak, Greek real estate is relatively cheaper when compared to other European countries. This quality and its big potential make buying Greek property now is a good idea. The country's recovering market is also aided by its amazing performance of tourism which is another driving factor for the comeback of the real estate market values. Now is a great time to take advantage of Greek properties.
Is Buying Property in Athens a Good Investment?
Greece's economy – thanks to its tourism and real estate sectors – rapidly recovered its wounds from the 2008 financial crisis. The country continues to heal its wounds and performs better each quarter. The crisis of a decade ago was a big blow for Greece's property market that lost almost 40 percent of its value in the process. However, as the country's tourism continues to perform amazingly, interest in Greek property came back and prices started to rise back up. Although this trend is already usual, property prices are still lower than the pre-crisis period, and Athens, the capital of Greece, is especially a good example of this trend. Now that Greece is back on its track, investing in Athens property and reaping the harvest later is a great idea for potential investors.
How Much Money Do I Need To Deposit To Buy Property in Greece?
The transaction of a down payment can be performed through online accounts using platforms like TransferWise which allows customers to see the exchange rates and international money transfer charges. The usual amount of deposit in Greek properties is 10 percent of the total price of the real estate.
Are There Property Taxes in Greece? How Much Are Property Taxes in Greece?
Yes, there are property taxes in Greece. They are numerous and they might differ according to the specific case, but here is an overall rundown:
Agency / Agent fees: 2.00% or 2.5% + VAT
Lawyer fees: 0.40 – 1% + VAT (23%)
Notary fees: 0.65 – 1% + VAT (23%)
Registration charges: 0.5% + VAT (23%)
Another thing to keep in mind is the exchange rates which might differ in every institution. Choosing an advantageous bank might cut costs considerably.
What Are The Costs Of Buying a Property in Greece?
The initial cost of buying a property in Greece is of course the value of the real estate. Most probably, there will be a 10 percent down payment for the property before the legal transaction. There are further charges and taxes to be paid during the process. The expenses include taxes, agent fees, lawyer fees, notary, and registry charges.
How Do I Choose the Right Property?
The first condition of choosing the right property is knowing what one wants. Since there is no type of real estate that cannot be found in Greece, one should decide on the desired form of the property beforehand. Sticking to the most popular choices might be a safe bet, but some other options (apartments) which are under the radar of many investors offer great benefits, too. The second aspect to be worried about is the condition of the building itself. Greece is a civilization that dates back thousands of years with breath-taking historical architecture which may come at a cost sometimes. There are many properties in Greece in need of maintenance. Thus, it is always a good idea to inspect the real estate beforehand and make sure everything is okay.
How To Buy Property in Greece?
Buying property in Greece is not drastically different than other places depending on the efforts of the buyer. If the property is chosen carefully with the assistance of professionals and the paperwork is done by a competent lawyer, there should be nothing to worry about. After the real estate is chosen and paperwork is completed, the buyer has to pay several additional fees like the notary fee, a stamp duty, and the registration fee. Upon approving the transaction at the notary, the buyer must register the property in the local Land Registry. After this final step is concluded, the buyer becomes officially a property owner in Greece.