London is one of the significant metropolitan cities. With more than 8 million residents, London attracts many people to invest in housing. Even though the average housing price of this city is a bit higher than the rest of the UK cities, people are willingly taking a keen interest in buying a house in London.
Deciding to buy a property in a country like the UK is a huge decision. Since so many people want to reside in London, housing and property investment are very competitive. But what are the rules and how can you go about buying real estate in London? Here is our guide to buying property in London as a foreigner, including everything from choosing the right property to finance, houses for sale London offers, and property taxes.
This guide will cover the following: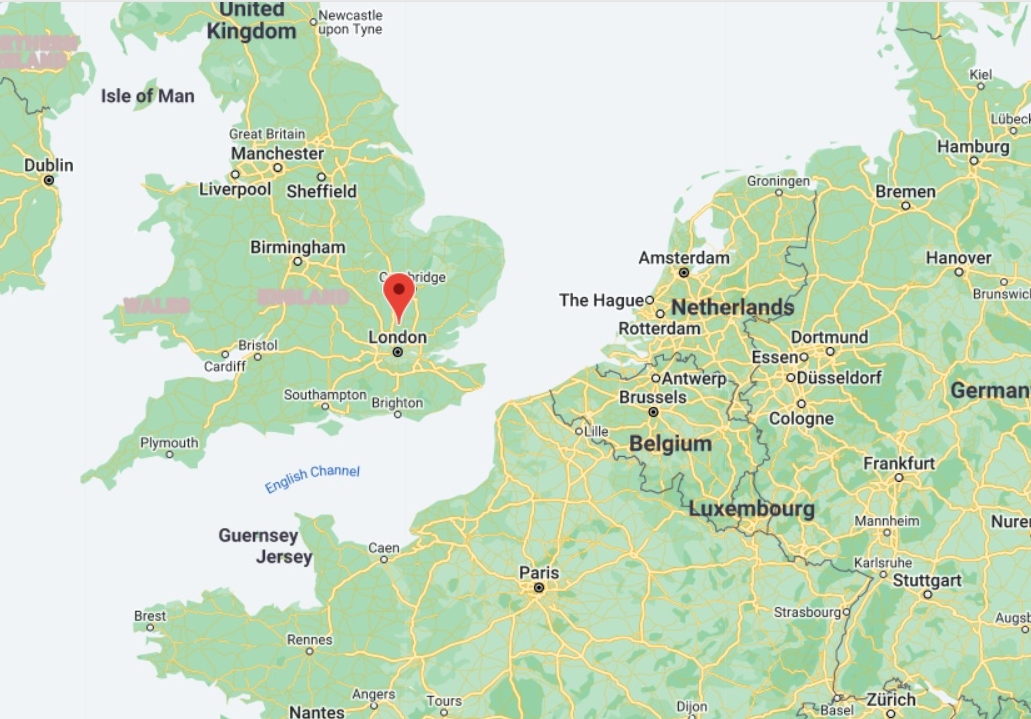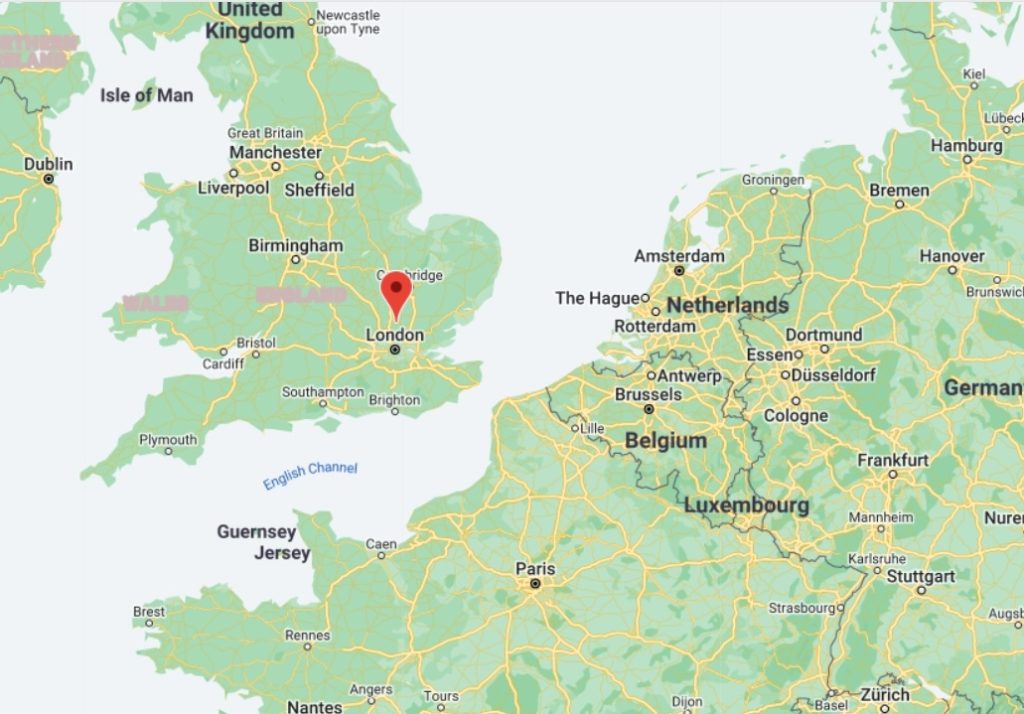 Property Ownership in London: Freehold vs. Leasehold
Are you looking to buy a home in London? Aside from selecting your budget, the neighborhood, utility costs, tax, and the sort of property you require, the first step is to understand the type of ownership. There are two main ways to own a home in the United Kingdom:
Freehold Property
When you purchase a freehold property, you are the only owner of the land and building.
As the property's freehold owner, you are responsible for the home's administration and upkeep charges. The building and land survey performed at the time of purchase identifies potential hazards that the previous owner can resolve. Any faults discovered after the sale, however, are your responsibility.
As the property freeholder, you are liable for the property in a variety of ways. In a nutshell, the following are critical considerations when purchasing a freehold property:
If you own a freehold property, you own the land as well as the structure that sits on it outright. Your name will appear in the land record as "freeholder" with "title absolute"
As a freeholder, you don't have to pay the annual ground rent
There are no concerns about the freeholder failing to maintain the building or demanding a high fee for it
You have control over how the building's exterior is maintained
There are no leasing terms concerns
You are in charge of the fabric of the structure, including the outside walls and roof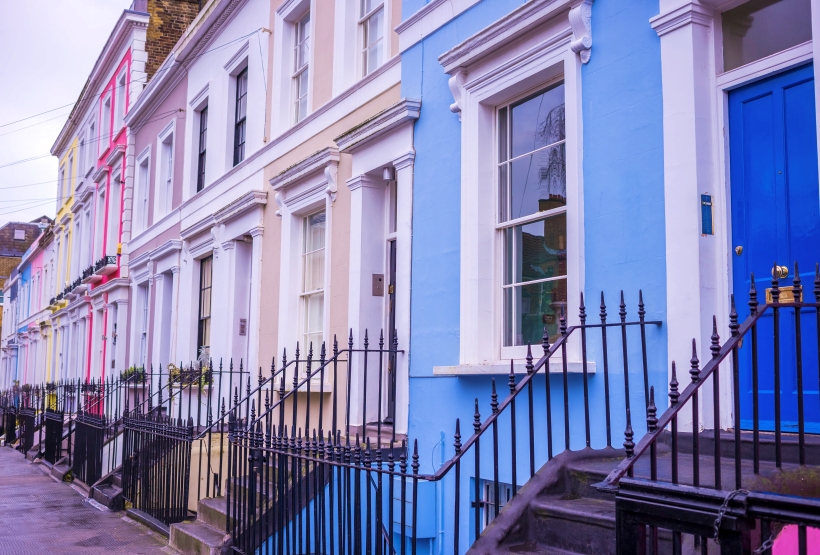 Leasehold Property
A leasehold is a long-term rental agreement with the landowner. This is usually the case with the apartment blocks in the country. The lease term can be as little as 40 years or as long as 999 years. After the lease time expires, the lease must be extended at the current market rate, or the leasehold property must be returned to the original owner. The leasehold property is subject to the payment of yearly ground rent. The majority of flats in London are under the leasehold category.
If you're thinking about buying a leasehold home, pay attention to the lease term and how it affects the price of the property if you need to extend it.
The fact that you are not responsible for the management or maintenance of the land or building is a benefit of a leasehold property. The landlord is responsible for the management of the building, as well as the maintenance of gardens and social spaces, either directly or through a specific agency.
As a leaseholder, you'll be required to pay a service charge to the landlord for the management and maintenance of the property. Some benefits that come with a leasehold property include:
Leasehold properties are usually less expensive than freehold ones
You'll save money on things like roof repairs, shared area painting/decorating, and, in certain cases, even window replacement.
Many leasehold properties have off-street parking spaces and, in certain cases, garages.
You don't have to pay buildings insurance
Gardening and maintenance are taken care of
If you are new to London or are unsure about the types of property ownership, the best course of action is to contact an estate agent in London who will be able to assist you in making the best selection possible based on your needs.
Types of Property in London
The UK offers different types of properties to buyers according to the property's features, size, and design. Below are some of the property types in London.
Flat
Flat is the most common type of property in the UK. Also considered an apartment, a flat is just a smaller area in a larger residential building. The building is segregated into floors, and each floor has different sizes of flats. Studio, and two or three-bedroom apartments are available in London.
Detached House
A detached house is a form of single-standing property that is not connected to any other place. Technically it can also be termed as a private house. Since they are not connected, they have more prominent space for a garden and driveway. Keeping in mind the level of privacy, the rent for such houses is much more expensive.
Terraced House
Also known as the townhouses, these houses are attached to other dwellings from both sides. This particular type of property helps in saving a lot of space as they are built in one single line. Compared to detached houses, the price of a terraced house is lower.
Mansion
A mansion is the most expensive property out of all the existing properties in the UK. Being the most luxurious house, this particular type of property has extensive green lawns, huge grounds, a swimming pool, larger rooms, and an abundance of space to organize any event.
Where To Purchase Property in London
Deciding on the location to purchase a property in London is a tedious task. Certain factors like the time taken to travel to work and school should be considered when buying a property. But, with fantastic public transport services, traveling from one place to another in London is not as tricky as it sounds. To choose a better location depending on the budget and other specifications, here are some best areas of London available where you can buy the best property.
Central London
South London
North London
West London
East London
Central London
If you want to be close to everything, Central London can be your best option. If your budget allows, you can opt to purchase an apartment in Central London and live in the heart of the city. If you buy property in Central London, you can expect to get a good return on your investment.
Knightsbridge and Belgravia are two premium locations in this part of the city.
South London
Famous for a riverside view, South London is the best option for young professionals and families. The properties here are much more exclusive. Areas like Clapham and Dulwich village have three-story terraced buildings, riverside-facing apartments, and re-generated Battersea apartments.
North London
Like Central London, this area also has a lot to offer prospective buyers. Locations in North London like Islington and Camden have great property deals. Since the demand for property in this area is increasing rapidly, the prices are also hiking up.
Best suited for families, North London has excellent educational institutions and transport links for the residents. The area provides green public spaces filled with luxurious amenities to fulfill the needs of the residents. North London is self-sufficient for the residents to live their life peacefully.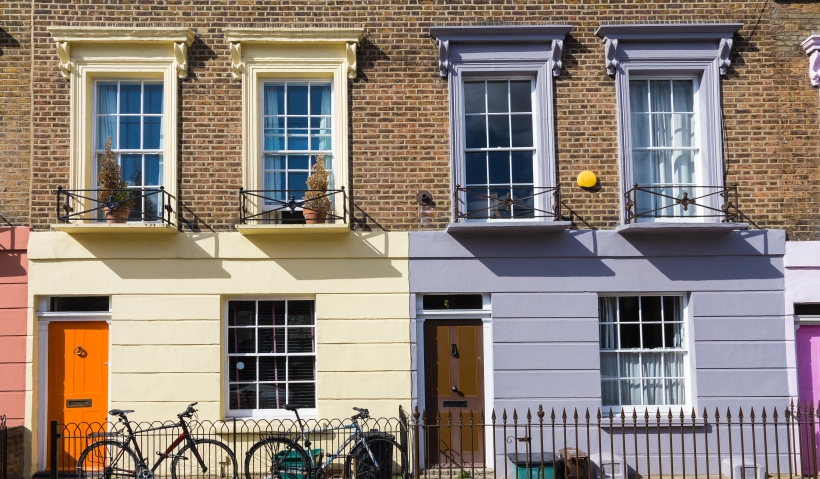 West London
West London has seen significant growth over the recent years. Areas like Hammersmith and Fulham provide the best deals for property in West London. Wembley is counted amongst one of the popular areas where prospective buyers buy property. This area is prone to new developments that attract property investors and buyers in huge numbers.
West London has excellent transport links despite being in Zone 4. Few other famous areas of West London where buyers prefer to buy property include Richmond, Kingston, and Twickenham. These areas have big houses, tree-lined streets, and green public spaces for recreation.
East London
East London has experienced redevelopment after the 2012 London Olympics. Areas like Stratford and Newham have experienced many investments in the past decade. Buyers who desire to buy a property in East London can hunt for a suitable property that offers transport links to Central London and other areas.
This particular area of London has young demographics and diversified ethnicity. This makes East London the best possible option for ex-pats and young professionals.
Steps to Property Acquisition in London
Purchasing property in the United Kingdom as a non-resident can be intimidating.
Here are six useful points to note when buying property in the UK as a foreign investor to help you get started with your investment in the UK.
1. Find a Property
The first and most obvious step is to find your dream property. You can do this through property search sites or local estate agents in your desired location. You can also speak to property investment companies for a more customized search.
---
2. Check Mortgage Options
If you don't have the cash to purchase a property outright, you may need to get a mortgage. Note that most UK lenders will be unwilling to grant such a mortgage to an international buyer, and they may even charge you a greater deposit.
This is why it's a good idea to talk to a mortgage broker to discover what options you have.
---
3. Understand the Property Taxes
There are a number of UK taxes you should be aware of before investing in the UK property market. Consult a tax expert to learn about the most important taxes to be aware of and how to reduce your costs.
In the following section, we've listed the property taxes in the UK.
---
4. Hire a Lawyer
After you've found and reserved a suitable property in the United Kingdom, the next step is to contact a solicitor.
Having a solicitor is an important element of the buying process since your solicitor will help you with the legal aspects of the transaction. A solicitor can assist with the due diligence process by researching any legal difficulties with the property and, if necessary, ordering a survey to ensure that everything is structurally sound.
---
5. Make an Offer
Once you've found a property you want to buy, you'll need to make an offer. Your offer will be subject to contract, and neither party will be legally bound until contracts have been exchanged. If the seller agrees, you can move to the next step.
---
6. Start the Conveyancing
After your offer has been accepted by the seller, you and the seller will confirm the agreed sale terms, as a Memorandum of Sale. At this stage, you'll also need to submit your proof of identification and proof of address. This is a must under HMRC Anti-Money Laundering requirements.
Once the above steps are completed, your legal representative can start the conveyancing process.
---
7. Exchange Contracts
The exchange of contracts is the point at which a property transaction becomes legally binding under English law. Both the seller and the buyer have the right to withdraw from the transaction at any point before it is exchanged.
Once contracts have been exchanged, both parties become obliged to complete the purchase/sale and you transfer the deposit which is usually 10 percent of the property price. Also, a date for completion is to be set and legal paperwork should be ready. Pulling out after the contracts have been exchanged is subject to penalties.
---
8. Complete the Process
This is the final step where you become a property owner in London. Once the seller confirms that the rest of the money has been received, completion takes place.
At this step, you'll also need to pay the stamp duty. Your lawyer will receive the title deeds, transfer deed, and register the property in your name at the Land Registry.
Cost of Buying Property in London: Taxes
You will be susceptible to numerous taxes if you buy a house in the United Kingdom. See below the taxes you'll be subject to pay:
Stamp duty tax starts at 2 percent and goes up 12 percent
The income tax starts at 20 percent and can go up to 45 percent
Inheritance tax is usually levied at 40 percent
Note that you'll also be liable to pay capital gains tax if you decide to sell your property.
Required Documents To Buy Property in London
When purchasing real estate, checks will be undertaken to ensure that money laundering and fraud rules are followed. Solicitors, banks, and real estate brokers will often undertake these checks.
The documents you'll need to submit during the property acquisition process include:
Proof of identity – your passport or driving license
Proof of address – bank statement or utility bill
Source of funding – you'll need to provide a payslip or a tax return to explain where your money originates from
You may be requested these documents at any point during the process, so be prepared to provide them if needed.
Can I Obtain a Mortgage as a Non-Resident?
Yes, foreigners can obtain a mortgage in the United Kingdom, although there may be some complications.
Non-citizens might expect to pay larger deposits (up to 40 percent) and pay higher interest rates than British citizens. You may also be asked to show proof of legal residency in the country, as well as detailed financial details from the last several years.
How To Buy a House in London: Conclusion
We hope you've found our London property buying guide helpful, and that you're now better prepared to make your first foreign investment in the UK.
Property investment is a big decision and should be made with care. The London property market is competitive and offers many different alternatives. We recommend getting legal advice from experienced advisors before you make any commitment. Good luck!
Speak to a Real Estate Professional in London
Get Golden Visa is a bespoke investment advisory firm. Since 2014, we've provided more than 20,000 prospective real estate investors with advice. Contact us today and schedule a call with our independent real estate advisors to help you with your property search in London.
Schedule Your Call Now
Property Investment Guides
Frequently Asked Questions on Buying a House in London
Is it possible for an American to buy a home in England?
Yes, you can buy a house in England whether you're an American, an EU resident, or another non-UK resident. Buying property in England as a cash buyer, on the other hand, is easier because obtaining a UK mortgage might be difficult.
Can I buy property in London or any UK property and get residency in the country?
No, buying property doesn't grant residency or citizenship in the UK
Is it possible for EU citizens to purchase property in the UK after Brexit?
As an EU citizen, you might be asking yourself how to buy property in London. The good news is you can still buy property in the UK. All non-UK residents are subject to the same rules.
Can I buy a rental property in London as a non-resident?
Yes, you can but you'll still be subject to paying income taxes under the non-resident landlord scheme.
Is buying property in London a good investment?
London is not only the capital of the United Kingdom; it is also a heavily multicultural metropolis with residents from over 100 different countries. Housing demand is usually high in this area due to the rising population, making investing in London houses a wise choice. London has always been a major draw for international investors. The primary motivation for doing this is to profit in the long run via rents or resale. London is one of the most technologically advanced cities in the world, which is why many people want to live there. It has a diversified, multiracial population and a constantly expanding economy.
London has one of the highest costs of livings in the world, thus the capital growth is significant. The rental yields are still strong throughout the city, despite the fact that investors have a wide choice of metropolitan and suburban areas to choose from. This results primarily from the strong demand. So you have an opportunity to make a substantial profit on well-researched property investment in London.
Can foreigners buy property in London?
Whether you are a resident or not, there are no legal limitations on foreigners purchasing property in the UK. For foreign investment in residential property in the UK, a visa is not also required.
What are the best areas to buy property in London?
London is a great city to make property investment and there are many alternatives for property for sale London offers. But with so many boroughs and neighborhoods making up this bustling metropolis, picking a specific neighborhood to call home can be difficult. Here are some of the best areas if you're looking for houses for sale London offers:
Barking and Dagenham
Havering
Leyton
Battersea
Bloomsbury
What is freehold property in London?
When you buy a freehold home, the land and structure are solely yours. You are liable for the costs of administration and maintenance of the home as the freehold owner. Potential dangers that the previous owner can address are identified by the building and land survey that was done at the time of the purchase. However, any issues found after the sale are your responsibility.
What is leasehold property in London?
A long-term renting arrangement with the landowner is known as a leasehold. The length of the lease might range from 40 years to 999 years. The lease must be renewed at the going market rate once the first term has passed, or the leasehold property must be given back to the original owner. Most homes for sale London fall into the leasehold category.