Spain has a highly revered international reputation. Many expats choose it for retirement, to study, or to work. There are about six million expats currently living in Spain. It is very popular amongst expats because it has a high quality of life, low cost of living, and excellent healthcare and education systems.
In this guide, we will present to you all the information you need to know about buying property in Spain as an expat. This includes Spanish property prices, legal steps, how to buy a property in Spain, and much more.
What You Will Find in This Article
Homeownership and Overview of The Real Estate Market
Homeownership in Spain is unusually high. About 80 percent of Spanish residents own their own homes.
Spain was one of the countries that suffered strongly due to the global financial crisis. Homes lost about 30 percent of their value. However, since then properties in Spain have been increasing in value steadily since 2016. The COVID-19 pandemic affected the market negatively in 2020. But, official figures show that the average prices grew in the second half of the year.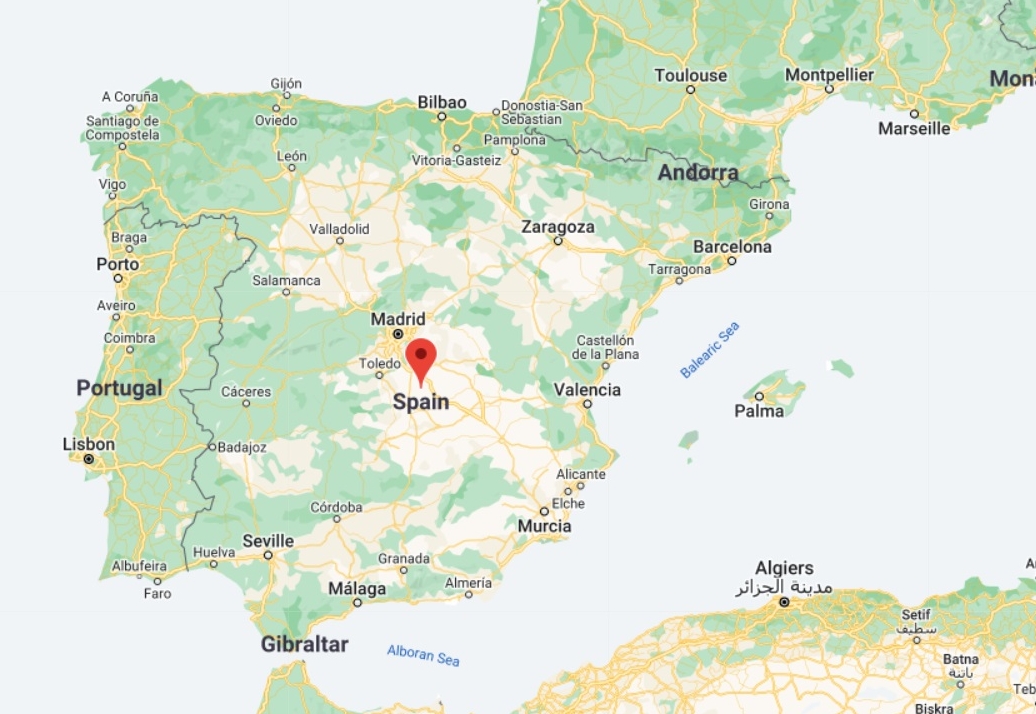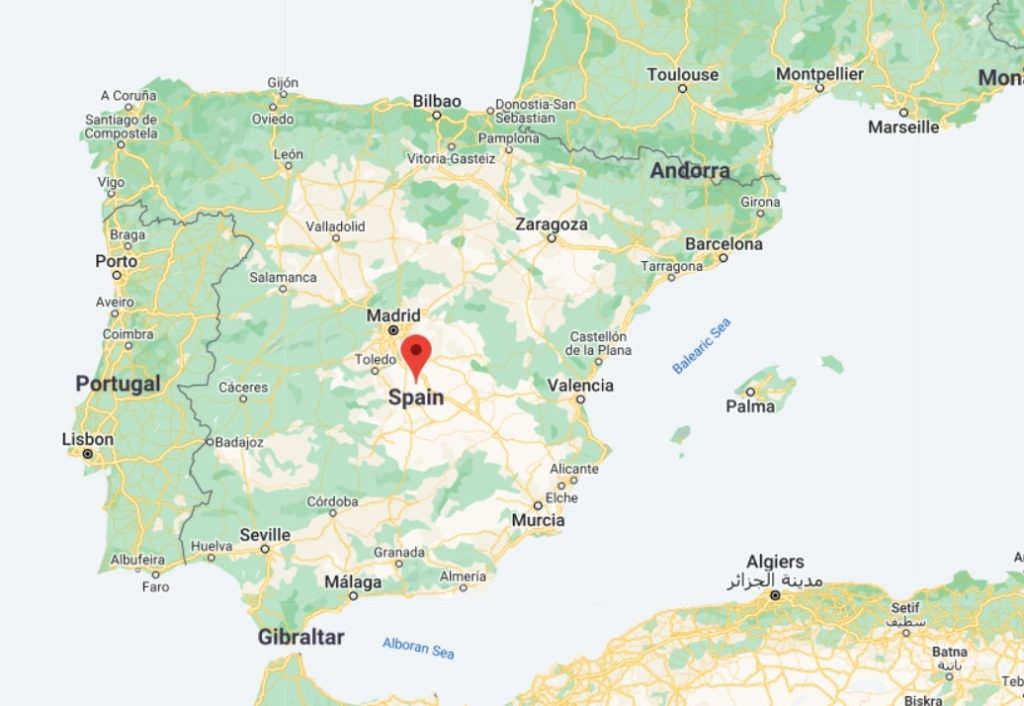 Is It a Good Time to Buy Property in Spain?
If history has taught us anything, it is that the Spanish government is capable of bouncing back from a crisis. This means that even if the prices of property drop in the short term, they might bounce back after the pandemic. It is impossible to predict the future of course. However, more often than not, a real estate investment in a stable country like Spain is a good idea.
Should I Buy or Rent Property?
Spain is a bureaucratically complicated country. The real estate market there has fluctuated in the past, so some research before buying property is always a good idea. Another important factor to keep in mind is that Spain has a fairly high capital gains tax.
Before the pandemic, there was a problem with an influx of "holiday lets." Many investors would buy property to rent it in tourist areas. This led to an unfair increase in rental prices in areas popular with investors. Regional governments were planning on introducing stricter rules to avoid this. However, these plans are currently on hold due to the pandemic.
Spain has 17 autonomous regions. Each region can set its own rules for foreigners buying property there. In the Balearic Islands, for example, only Spanish residents are allowed to apply for "buy-to-let" licenses. The government in Madrid has also introduced some recent measures regarding this. Such measures include only allowing stays for up to five days.
If you're staying in Spain for a short while, then you might want to look at renting a property. The rental prices there are quite cheap considering the high quality of life.
Can Foreigners Buy Property in Spain?
In short, yes! The Spanish government welcomes and even encourages foreign buyers in general. Though if you are specifically looking to buy a holiday let, you might need some legal help with the bureaucratic part of it.
The buying process for property in Spain for foreigners is relatively simple. First and foremost you'll need to get an NIE (Número de Identificación de Extranjero) also known as the Foreigner's Identification Number. This is the Spanish financial number, and you need it, as an expat, to do any fiscal activities in Spain. You can apply for this number yourself, or you can hire someone holding a Spanish power of attorney to get it for you.
Spain has one of the most successful Golden Visa Programs in Europe. This is a residency by investment scheme, which grants the holder residence in Spain in exchange for an investment in real estate. To qualify for the Golden Visa you need to buy a property in Spain that is worth at least €500,000. After that, you can get a residency visa, which can eventually lead to citizenship if you reside in the country legally for at least ten years.
Property Prices in Spain
The price of the property will depend heavily on where you buy it. Some of the most expensive places to buy in Spain are San Sebastian, Barcelona, and Madrid. You can find much more affordable properties somewhere like Alicante or Valencia. Below you'll find a table of the average prices for real estate in various regions of Spain.
City
Location
Average price per m²
Alicante
In the city center
€2,560
Outside of the city center
€1,876
Bilbao
In the city center
€4,678
Outside of the city center
€3,028
Barcelona
In the city center
€4,519
Outside of the city center
€2,980
Madrid
In the city center
€4,929
Outside of the city center
€2,993
Malaga
In the city center
€3,271
Outside of the city center
€2,066
San Sebastian
In the city center
€5,800
Outside of the city center
€3,675
Valencia
In the city center
€2,784
Outside of the city center
€1,483
Where To Buy Property in Spain
Madrid

Barcelona

Alicante

Malaga
Madrid
Madrid is one of the largest cities in Europe, and there are many housing alternatives as well as fantastic shopping, nightlife, gastronomy, and culture. It's true that it is one of the most expensive locations in Spain, but if you're looking to invest in Spain real estate or have plans to work there, it might be a wise choice.
Barcelona
For foreigners, buying real estate in Barcelona is a very alluring idea. Barcelona is a city steeped in history and beauty that is nestled between the sea, mountains, and rivers. Barcelona is one of the most expensive cities in Spain to purchase real estate but due to its popularity, potential buyers think it's worth it.
Alicante
Alicante is an excellent place to start searching for homes for sales in Spain as it has a well-established expat community, wonderful weather, nice beaches, and lots to do. Alicante is a popular choice among prospective retirees from all around the world who want to live in a sunny place.
Mallorca
Thanks to its fantastic weather, breathtaking coastline and mountain scenery, and selection of luxury houses, Mallorca has long been a popular destination for those looking to invest in Spain property.
Buying Land in Spain
As a foreign buyer, you might choose to buy land and build a property on it. This is quite popular in Spain, especially in places like Costa del Sol and the Canary Islands. As a matter of fact, due to a large number of inexperienced foreign buyers, there have been many scams regarding land purchases. Many scammers and faux estate agents have sold illegitimate properties to buyers who have not done their due diligence.
For example, sometimes the planning permission has not been acquired before building. This led to the government eventually tearing down the property. Another example is poorly built properties which lead to very expensive repairs.
How To Avoid the Pitfalls
There are a few steps you can take as a foreign buyer to be sure that you don't get scammed. To make your life easier, we've prepared a checklist that can help you ensure you're getting the right deal:
Check the land registry or (Registro de la Propriedad)
Check that the proper planning permission has been acquired before building
Check the debts of the property
Check the credentials of any lawyer or real estate agent you're planning to work with
Have a surveyor or architect check that the property is up to code and not cheaply built
You can usually obtain this information in the land registry office. You need to put in a request by email, phone, fax, or in-person to access this information. You can also have a trusted attorney check them for you.
Land prices
The land prices in Spain also vary depending on the location and the seller. There's usually some room for negotiation as it is a tradition in Spain to bargain a bit. Check below figures per m² in different regions.
Andalucia: €171
Catalunya: €184
Castilla y Leon: €66
The Canary Islands: €245
Madrid: €338
Valencia: €158
Taxes and Other Costs when Buying Property in Spain
There are no set fees for estate agents or lawyers in Spain, it's all negotiable. Extra costs such as registration fee and legal fees differ from region to region as well. As the buyer, the majority of the cots fall on you. These include:
The Property transfer tax: This stands at 6-10 percent for existing properties.
VAT or IVA: This stands at 10% for new properties.
Notary costs, land registration fee, and title deed tax: These stand at 1-2.5 percent of the purchase price.
Legal fees: These are 1-2 percent of the purchase price including VAT.
How To Buy a House in Spain: Financing Your Property Purchase
Some Spanish banks and international banks offer mortgages to foreign buyers. As an expat buyer, you'll often realize that you need to borrow at a lower loan-to-value rate than Spanish residents. This means that you'll need a bigger deposit for your purchase. Depending on the mortgage type, foreign residents can borrow 60-70 percent loan-to-value. This number goes up to 80 percent for Spanish residents.
An interesting thing about mortgages in Spain is that mortgage lenders usually won't complete the agreement until you own a property. This is why it is crucial to include in the purchase contract that you may cancel the purchase in case you don't get a mortgage.
Property Debt
Many expat buyers have fallen prey to the "property debt" scam. You buy a property and then later realize that there is massive debt tied to this property. In Spain, when the property is sold the debt is transferred to the new owner. It is critical that you ensure that the property is debt-free. If there are any debts, then be sure that they are covered in the terms of the purchase contract.
How To Find a Property in Spain
The Spanish property market is fully prepared for foreigners buying property there. This means that there are many websites and estate agents working in almost every language available.
You may even see Spanish properties on some British real estate websites. Though these usually focus on holiday homes. This is why you might want to look at some Spanish websites.
The key to a successful real estate purchase is taking your time. You can buy a property remotely and move there directly. However, it's better to take your time, check the property, and assess whether everything is up to code. Even if it means you'll have to stay in a hotel or a short-term rental for a while until your property is ready.
Below are some Spanish real estate websites that you can check:
Thinkspain
Servihabitat
Idealista
Kyero
Real Estate Agents
There are plenty of real estate agents in Spain who are used to doing business with expat buyers. They can often offer you valuable information about the region and help you in your property search. Be aware of scammers though. Never trust any agent who asks for upfront payments or suggests that they can "get you your property faster than others."
Keep in mind that as the buyer you have the right to choose your mortgage provider, notary, and so on. You don't have to go with what the real estate agent suggests. Additionally, you should always negotiate their fees, as they might try to get you to pay more.
Step By Step Process of Buying Property in Spain
The process of buying a property in Spain is fairly straightforward. In this section, we'll present you answers to how to buy property in Spain as a foreigner so you don't miss anything:
Step 1: Finding a Property and Making an Offer
After you've looked at homes and found the one you like you should make your offer. You usually make this offer through the seller's real estate agent. Prices are often open to negotiation.
Unless the price is extremely attractive, try to make an offer that is a bit less than what the seller asked for. Though don't go too low because you might offend the seller. After you verbally negotiate the price and reach an agreement, it's better that you have the agreement in writing. For this, it's always a smart idea to hire a notary.
↓
Step 2: Signing the Preliminary Contract and Paying the Deposit
After you've agreed on the price with the seller, you'll sign the preliminary contract known as (contrato privado de compravento). After that, you'll pay the deposit which is usually 10 percent of the property value.
↓
Step 3: Arranging a Mortgage
As we mentioned earlier, you can only have a mortgage agreement in Spain if you own property. You should discuss your mortgage needs with your provider before buying the property of course. However, you won't be able to complete the process until you've already paid the deposit and signed the preliminary contract.
↓
Step 4: Signing the Contract
Once you figure out your mortgage you sign the contract of sale ( escritura de compravento). Keep in mind that you should do this in the presence of a notary.
Things To Know When Buying a Property
Spain Real Estate: Notaries, Lawyers, and Solicitors
It's technically not mandatory to have a notary complete the sale. However, it is always a good idea to have a trusted lawyer complete due diligence. As the buyer, it is your duty to register the property. A notary or legal counsel can help you with the process.
All lawyers practicing in Spain must be registered with the local bar association (colegio de abogados). You can ask for their registration number to verify that they are registered. Keep in mind that their registration doesn't necessarily reflect honesty or trustworthiness, but it's a start.
Property Surveys
A house survey is an essential part of buying property. technically you can buy property in Spain without making a house survey. However, this is highly inadvisable. Completing a thorough survey will ensure that there are no major defects that will be costly later down the line.
There are two types of surveys available for existing properties: A valuation report and a building survey.
The valuation report is a preliminary survey that can give you an independent view of the property market value.
The building survey is more extensive and goes deeper. It examines the structural integrity of the property and explores any serious issues. A building survey is a bit more expensive than the valuation report, but it is highly recommended. This is because having a comprehensive understanding of the property is important when making such an investment.
Home Insurance
Having insurance is always a smart idea to put your mind at ease in case the worst happens. Mortgage providers necessitate that you take out a building insurance policy before approving your mortgage. A building insurance policy covers the structure of the property against fire, natural disasters, and other damage.
There's also a type of insurance known as contents insurance. This type of insurance covers your belongings in the home. You should have this type of insurance if you plan to regularly rent out your property.
Setting Up Utilities
This might be the most tedious part of buying a property in Spain. There are various deals for gas, electricity, and water that you can compare before agreeing to one. Sometimes you'll find that the previous owner had some policies that you can just take over.
Waste disposal is managed at the municipal level. There are also annual fees that you need to pay to the municipality for garbage collection.
Buying New-Build Homes in Spain
Property scams are unfortunately common in Spain against inexperienced buyers. They usually involve unbuilt or unfinished properties that don't have sufficient permits. Below are a few tips for you to avoid scams:
Never sign a contract you don't fully understand. Hiring a third-party legal counsel is always a smart idea when signing any contract
Ask the local city hall that the planning permission has been granted to the property
Check the legitimacy of the company and make sure that the project is registered with the land registry
Hire a trustworthy third party for translation
Have written proof that you'll get a refund if the property is not built for any reason
Selling a Property in Spain
The main issue with selling a property in Spain is the relatively large Capital Gains Tax(CGT). CGT in Spain applies to the profit of selling your home. The CGT levels are as follows:
First €6,000: The CGT is at 19 percent
€6,000–€50,000: The CGT is at 21 percent
€50,000 or more: The CGT is at 23 percent
For example, if you purchase a property for €400,000 and sell it for €550,000 then you pay CGT on €150,000. Because of the tiered system, the tax will be €33,260.
Reductions on capital gains tax
There are a few cases where you may be able to claim a reduction on CGT to account for inflation:
If you are buying another property in Spain
If you are over 65 years of age and have lived in the property as your main residence for more than three years
Otherwise, you'll have to pay CGT no matter how long you've lived on the property. Additionally, you have to pay regardless of your residence status. This means that you need to pay CGT even if you are no longer a resident in Spain.
Frequently Asked Questions About Spain Real Estate
What is the property transfer tax when buying property in Spain?
The property transfer tax is 6-10 percent.
Is buying a home in Spain a good idea?
Spain has attracted many foreign home buyers over the years. Buying a home in Spain could be a very good investment whether you plan to rent it or live there yourself.
Can Americans buy property in Spain?
Yes, they can. There are no restrictions on property investments for Americans. Indeed, Americans are very interested in houses for sale in Spain as it promises a relaxed lifestyle along with nice weather, good food, and lots of sunshine. However, Americans will need professional help in their property search in Spain because of the language barrier, especially in non-tourist areas.
Can foreigners get a mortgage in Spain?
Yes, some Spanish banks offer mortgages to non-residents but the rates can be higher. This is why getting offers from various lenders will be wise before you make a commitment to houses for sale in Spain.
What are some of the best places to buy property for sale in Spain?
Spain is a big country and has different areas for different tastes and lifestyles. If you want to live in a big city, Madrid can be a good option. If you want a more relaxed way of life in a big city, consider Barcelona. Mallorca and Alicante are other alternatives if you're more into the beach lifestyle.
Is it easy to find homes for sale in Spain?
Yes, it is. Apart from local agencies, there are many international real estate brokerage companies that can help you with your search for a property. You can also check popular websites such as Thinkspain, Servihabitat, Idealista, and Kyero.