Portugal is a country that resides in southwestern Europe and offers expats the chance to enjoy beautiful beaches, charming cities with safe neighborhoods, and an array of quaint beach towns. Living in Portugal is a fantastic way to experience a rich culture, great cuisine, and high-quality life in Europe.
With each city offering its unique character and charm, housing options suit all tastes with something for everyone. Whether you want an urban lifestyle close to bustling towns or relaxing days at sea on tranquil beaches, these places have it for you. Here is a list of some of the best places to live in Portugal.
Lisbon
Porto
Faro
Monchique
Lourinhã
Nazaré
Portimão
Coimbra
Lisbon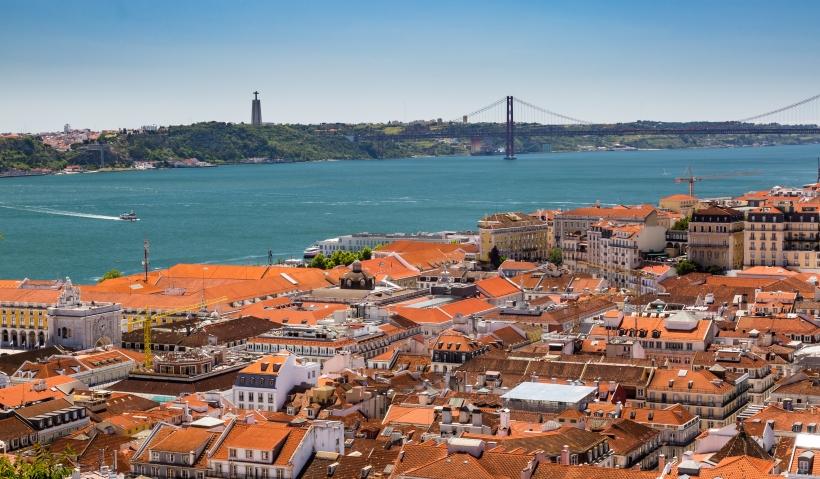 The diverse population of Lisbon makes it an excellent choice for expats. The city's historical center and beautiful nearby beaches make this region one of Portugal's best cities to live in. It's easy to meet new people in Lisbon, as it has a large expat community and many digital nomads. It can be great for young people who want to access the beaches close by and bars/clubs that are popular among locals of all ages.
Pros of Living in Lisbon
Good public transportation
High-quality education
Great weather
Cons of Living in Lisbon
Crowded and noisy
More expensive than the rest of Portugal
Porto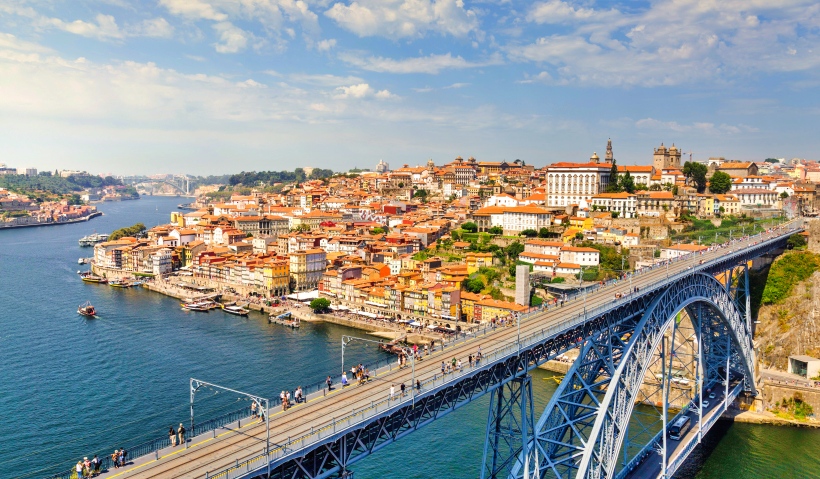 Expats often neglect the city of Porto, but it's a vibrant, modern metropolis with many reasons to move to. It is located on one of Europe's most prestigious rivers, The Douro River. You'll be able to enjoy scenic views while also exploring some beautiful places in this historical Portuguese city. Like Lisbon, Porto is a very safe city and is one of Portugal's best places to live.
Pros of Living in Porto
Cons of Living in Porto
Less expat community
Cold winter weather
Faro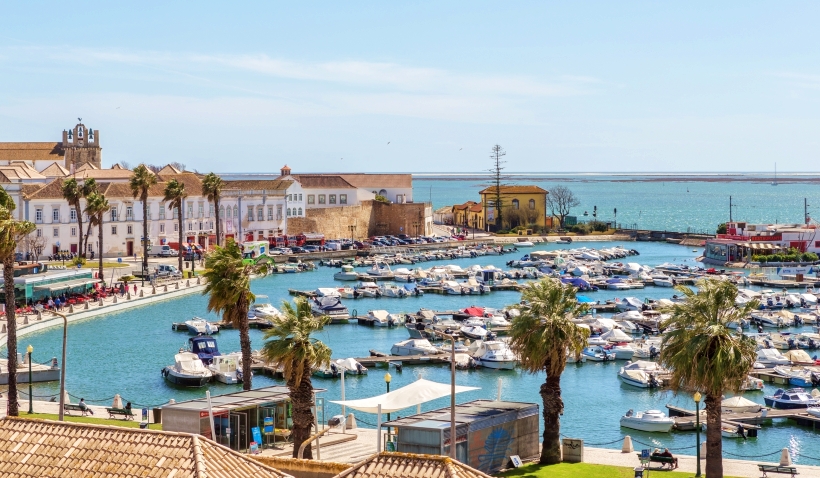 One of the best places in Portugal, Faro is a hidden gem. With its laidback lifestyle and less touristy feel compared to other Algarve hotspots, you'll find that it's perfect for those who want an authentic experience without all of the noise. Faro boasts a world-class international airport and central location in the Algarve region, making this place perfect for enjoying golden beaches with towering cliffs or hidden bays that are so prevalent here, making Portugal captivating all year long.
Pros of Living in Faro
Lively open-air markets
English is widely spoken
Safety
Cons of Living in Faro
Real estate prices
Limited job opportunities
Monchique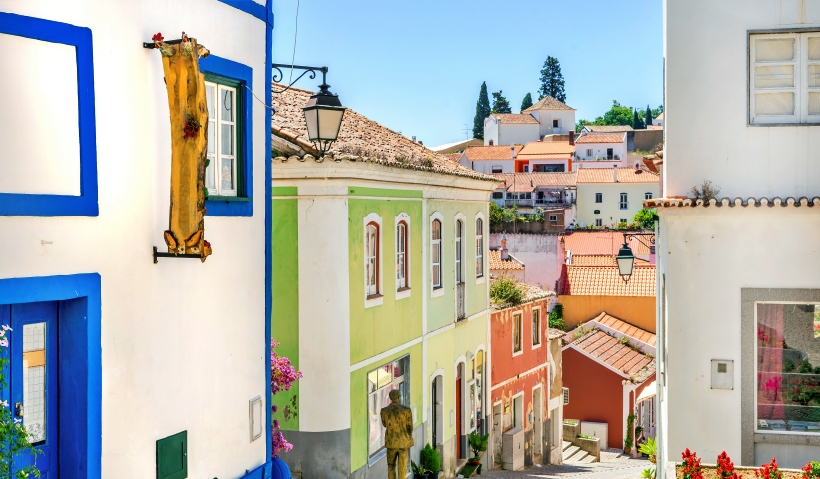 Monchique is a small Algarve town that sits high on top of the region's highest mountain, Foia. Despite being popular among tourists looking for peace and quiet away from their busy lives, it has an authentic laid-back feel. There are enough shops, cafés, and restaurants where you can socialize and meet the locals.
Pros of Living in Monchique
Pleasant climate
Safety
The slow pace of life
Cons of Living in Monchique
Small expat community
Lack of jobs
Lourinhã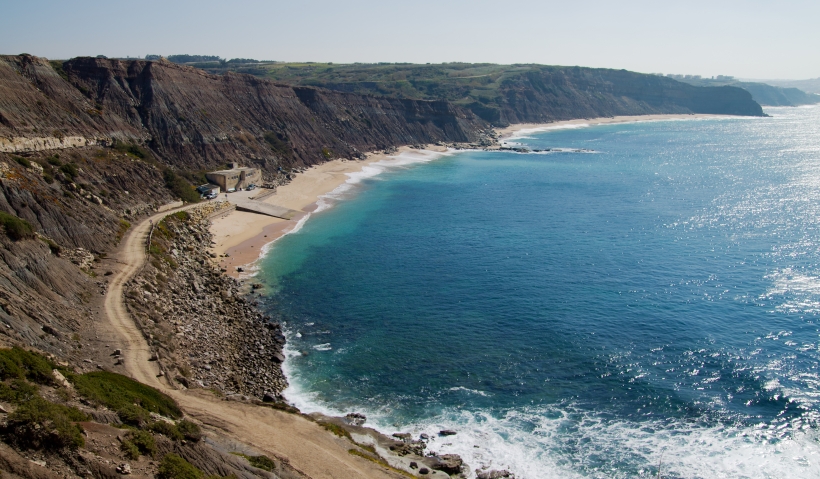 Lourinhã is a picturesque seaside village. It offers opportunities for anyone looking to get away from the urban routine and breathe clean air. Reachable from Lisbon in just an hour, Lourinhã has become popular because of its serene environment. Plus there are stunning properties available which will surely please you if you are interested in Portugal best places to live.
Pros of Living in Lourinhã
Spacious country homes
The cost of living is low
Stunning beaches
Cons of Living in Lourinhã
Nazaré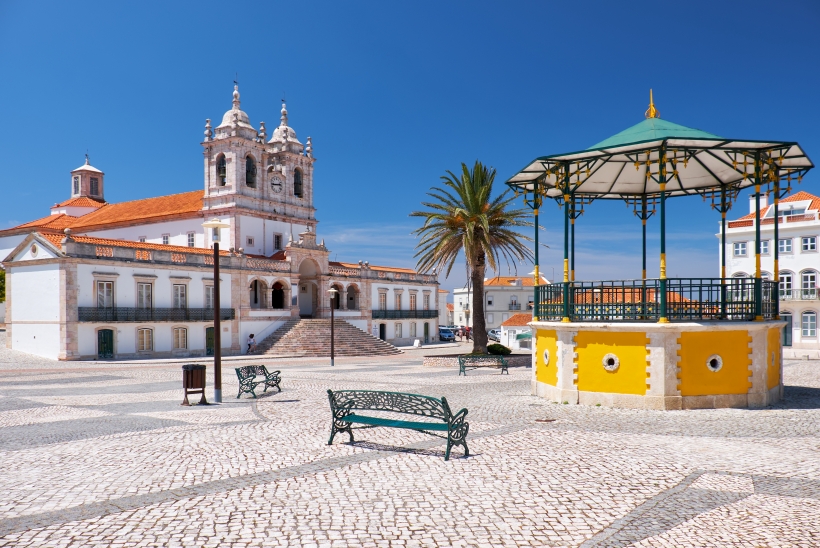 When it comes to hunting for a new place in Portugal, few places can compete with the appeal of Nazaré. It's a small fishing town with strong ties to the ocean, and an outdoorsy lifestyle can be an excellent alternative for those looking at different options. The small town of Nazaré offers a slow-paced lifestyle that helps you forget about the hustle and bustles of big city life. The people here are gentle and straightforward, making Nazaré the perfect place to retire to.
Pros of Living in Nazaré
Quality of life
A town rich in traditions
Nearby urban centers
Cons of Living in Nazaré
Fewer employment opportunities
Lack of English speaking community
Portimão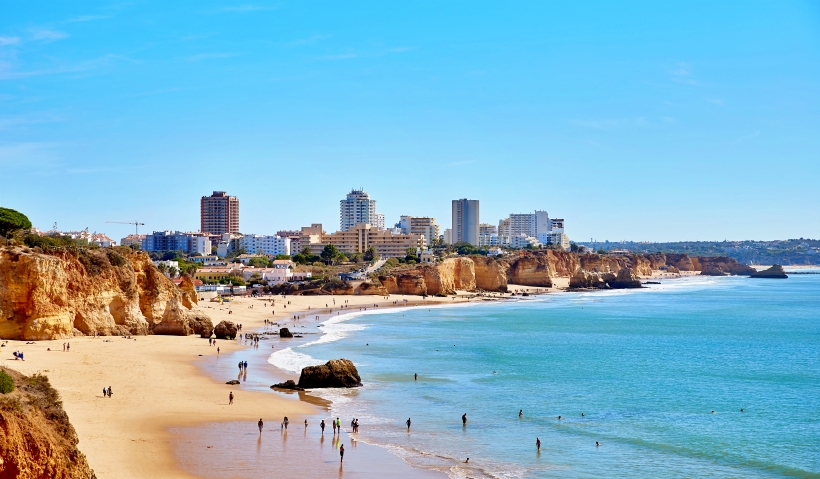 Sunny Portimão offers a laid-back vibe and plenty of trendy beach cafés and spots to soak up the ambiance in the ancient town center. Portimão is the largest city in the western Algarve and is tourism, leisure, and shopping hub for expats. With its calm waters and picturesque surroundings, Portimão is a sailor's dream.
Pros of Living in Portimão
English is extensively spoken in the large expat community.
Next to the beach
The disadvantages of living in Portimao
Cons of Living in Portimão
There are fewer job opportunities
During the warmer months, it can get very crowded with tourists
Coimbra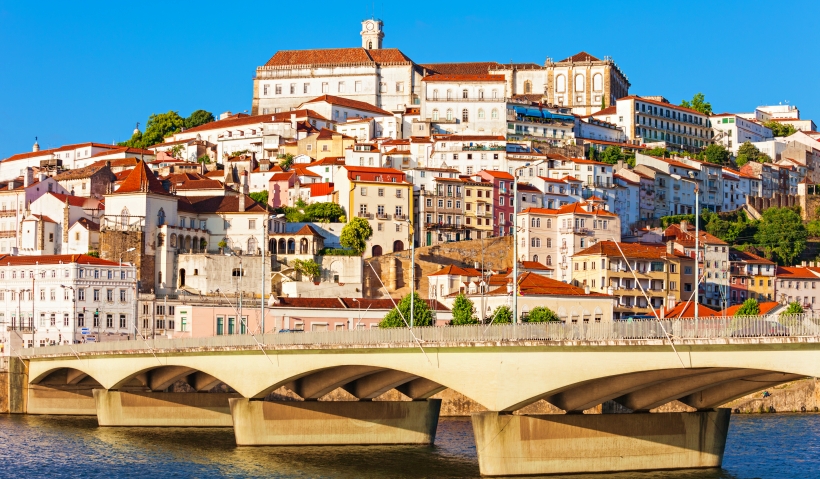 Coimbra is another Portuguese city that caters to a wide range of interests with a low cost of living. Coimbra is home to Portugal's oldest university, which gives the city a vibrant atmosphere. Furthermore, the city is well connected by train to other parts of the country, such as Lisbon and Portugal. Coimbra is another safe city with loads of interesting architecture and culture to see.
Pros of Living in Coimbra
Safe and well-connected
The nightlife is fantastic
Good medical care
Cons of Living in Coimbra
Away from the coast
Weather that is constantly changing
Conclusion on Best Cities To Live in Portugal
We've given you some of the best places for expats in Portugal. After considering all of these factors, we recommend you consider Portugal as a place to live. You can find many beautiful and welcoming communities in this country that will make your life feel like it is full of opportunities. It's hard to beat the sunsets over Lisbon or the gorgeous views from Porto's historic downtown area. We hope our article has helped you squeeze your options with ease.