Your Guide on Moving to Portugal
At Get Golden Visa, we helped hundreds of investors and families from 37 different countries move to Portugal through a qualifying investment.
Contact us and speak to our independent advisors who can assist you with your questions about moving to Portugal through an investment.
Just hearing the word "Portugal" brings to mind the vision of beautiful climate, wide beaches, and breathtaking beauty. Life in Portugal has an irresistible atmosphere, and the fantastic year-round weather is one of many reasons why many expats decide to move to Portugal. Add to that it's various cities and towns that range from the bustling urban neighborhoods in Lisbon to the anciently mystifying villages like Obidos.
In addition, the nationals are particularly well known for their friendly spirit and hospitable nature. All of that added together, makes living in Portugal an unforgettable experience!
This article will illuminate your way on your journey to move or relocate to Portugal, one of the most majestic countries in the world! Here's a quick summary of what you'll find in this article:
Cost of Living in Portugal
Whenever you're moving somewhere new, the first question you ask is "What does it cost to live there?". We have great news for you! This country offers arguably the lowest living cost in western Europe.

Living in Portugal is reasonably cheap. From public transport costs and eating outside to accommodation. A couple can comfortably live in one of the small cities or in the interior with just a meager €1,500 a month. If you choose to live in Lisbon, then a couple's budget varies between €2,000 to €2,500 a month. This is quite low for the quality of life you'll get in Portugal.

Of course, we understand if the most significant expense in your mind is accommodation. Luckily, rents in Portugal are very reasonable. In small cities and in the interior, you can find a one-bedroom house starting at €430 a month. In Lisbon, however, living a comfortable half-hour walk from the central tourist neighborhoods (Baxia, Chiado, etc.) will cost you around €800 a month. The rental prices climb quickly if you are looking for more bedrooms and fancier neighborhoods. Though, they are still very competitive for a European capital.

Food, of course, is next on the list. Many cities in this country boast a variety of traditional markets and supermarkets. Many people enjoy taking a stroll in the gorgeous weather and buying their monthly groceries which are estimated to run from about €200 a month. When you're moving there, you should know that many items that are considered luxuries elsewhere, such as olive oil and wine, are produced locally and thus are usually cheap. For example, a decent local wine bottle might cost you only €4. Now that's a bargain!

What if I want to buy a house in Portugal?
Are you moving to Portugal and want to buy a house? Then you're in luck! According to ProperStar, you'll find that property in Portugal is some of the cheapest in Europe. Another advantage of buying property in Portugal is that a qualifying real estate investment grants you residency in return.
For more information on buying property in Portugal, please read our How To Buy Property in Portugal Guide.
Moving to Portugal: The Job Market
Much like Portugal itself, the job market there is welcoming and competitive. You'll find that moving to Portugal right now is a very lucrative idea. Due to the growing economy, many new startups and tech companies are emerging quickly. Of course, if you learn Portuguese, you will open more doors for yourself. Let's take a closer look at how the market looks.

The IT field or online businesses welcome expats. Other more traditional sectors, however, usually require knowledge of Portuguese. Even if you don't speak the language, you can always find some work in the tourism section if you possess various languages. And with a country that attracts people like Portugal, know that there is no shortage of those.
There are many digital nomads that make their way to Portugal as well. If you are a remote freelancer, check out our article on Digital Nomads in Portugal.

Portugal requires any worker to contribute to social security. The contribution offers protection from the Portuguese Social Security in the following cases:
Unemployment benefits
Maternity and paternity benefits
Old-age pension
Sickness and disease benefits
Death benefits
Invalidity
Work injuries and other health conditions.
Moving to Portugal: What Is the Minimum Wage?
If you're moving to Portugal, you should know how to plan your expenses. The minimum salary as established by the law is €822 a month as of 2022. Social security is taxed at 11% of your income.
What Is the Average Salary?
The average salary varies between $1,200 and $2,000, depending on the experience and qualification of the employee. As we mentioned earlier, a couple will need about $1,700 a month to live comfortably. So with some qualifications, when moving there, you can draw a salary that allows you to live with ease.
The Most Common Jobs in Portugal
Portugal's economy is ever-growing, which is why the job market is always looking for professionals to join from all around the world.
Here's a table of the most in-demand professionals and their monthly average salary.
| | Monthly Average Salary |
| --- | --- |
| Accountant | $1,900 |
| Architect | $1,800 |
| Doctor, General Practice | $2,400 |
| Help Desk Technician | $,900 |
| Hotel Manager | $7,400 |
| Marketing Manager | $2,500 |
| Nurse | $1,100 |
| Product Manager | $3,575 |
| Receptionist | $1,200 |
| Software Engineer | $2,000 |
| Teacher | $1,200 |
| UX Designer | $2,000 |
| Web Developer | $1,400 |
Retiring to Portugal
Portugal is among the best countries to retire and it appears that it will remain to be one for some time. It's not just because of the weather or because it's an affordable country. It's mostly because of the lifestyle that retirees in Portugal can enjoy.
Coastal cities are ideal for retirees who enjoy living near the water. Also, Portugal is full of fantastic treks; the scenery is breathtaking, and the diversity of the landscape will reward you with the most breathtaking views from north to south.
Also, Portugal will inspire you to learn new hobbies such as photography, fishing, and wine. It's a country where you'll maintain your mind and body fit and active.
How To Retire to Portugal?
If you are a European Union citizen, retiring to Portugal is simple: you must complete a residency application and that's it.
There is additional paperwork to go through if you are a non-EU citizen, including nationals of the United States and the United Kingdom. If you have the funds, you can choose to take the route of Portugal Golden Visa, which requires a financial commitment.
How Can Get Golden Visa Help You?
Get Golden Visa is a full-service investment and immigration agency. We have local offices in Lisbon and Porto, Portugal. We have legal professionals, as well as chartered real estate professionals within our team.
Contact us to get more information about moving to Portugal through investment.
Get in Contact
---
Also, D7 Visa, which is known as a passive income visa, can be an alternative if you're ready to spend most of the year in Portugal.
Please feel free to reach out to us for your D7 Visa inquiries.
Living in Portugal: Portugal Visas and Work Permits
We can divide Portuguese visas into three categories:
Schengen Visas: They're commonly known as short-stay visas and are valid for stays of up to 90 days
Temporary Stay National Visas: They are for stays up to one year
Long Stay National Visas: They're also known as residency visas and are intended for stays of more than one year
Short Stay Visas
The Short Stay Visa is valid for stays of up to 90 days in any 180-day period. It can be issued for short-term visits to Portugal and it allows you to visit Portugal and travel freely throughout the Schengen Area for the period of your stay. This visa is also referred to as the Schengen Visa.
Types of short-stay visas include general short-stay visas and seasonal work visas.
Temporary Stay Portuguese Visas
Temporary Stay Visas are national Portuguese visas that allow you to stay in Portugal for up to a year. The visa permits numerous entries, allowing you to leave the nation for brief periods of time.
Except for family members (spouse, dependent children, adopted children, parents, or dependent minor siblings) of Portuguese citizens and other EU/EFTA nationals, all third-country nationals traveling in Portugal for more than 90 days and less than a year require a Temporary Stay visa.
Temporary work visas and study visas are examples of temporary stay Portuguese visas.
Long Stay National Visas
This is a Portuguese national visa for stays of more than one year, often known as the Residency Visa. Family reunion visas, study visas, D7 visas, and the Golden Visa scheme are some examples of long-stay national visas.
Continue reading for more information on Portugal visa types and residence permits.
How Do I Get a Portuguese Visa?
If you're not an EU resident, then you will need a visa to move to Portugal. The types of Portugal visas depend on the purpose of your visit. A few examples are work visas and permits, and visas for family reunification.

After you move to Portugal, you must apply for a residence permit. You can also apply for permanent residency after five years.

Visa processes and applications are carried out by SEF, Serviço de Estrangeiros e Fronteiras (The Immigration and Border Service). As of 2019, you can apply for visas online via this platform https://www.sef.pt/en/. The portal has recently introduced an automatic renewal feature for Residence Permits, so we highly recommend that you take a look at it if you're going to move to Portugal soon.

There are various ways to apply for a visa depending on your nationality and the purpose of your stay. Most nationals must apply for a visa to get a visto para obtenção de autorização de residência (Authorization of Residence). This is valid for four months. You should enter the country within the valid time (you may enter twice). After that, you can apply for a residence permit with SEF.

The Visas will usually cost around $88. The residence permit costs around the same amount. Yet, if you wish to obtain a visa or residence permit for investment purposes, then the cost will be $550 and $5,000 respectively.

Applying for a visa could be done by going to a Portuguese consulate abroad. You can also use the online portal. To qualify for a visa, you must meet the following requirements:
Have no indication of non-admission in SEF's information system
Not been convicted of a crime
Have no indication of non-admission in the Schengen information system
Not been prohibited from entering Portuguese territory
Be absent of any requirement that might disqualify you from a visa
The documents required for the visa are:
A passport that is valid for at least three months longer than the duration of your stay
Two passport-sized photos
Portuguese visa application form
Valid travel insurance
Proof of financial ability to support yourself through your stay, or a term of responsibility signed by a Portuguese citizen or resident
If applying through a third country (not your country of origin), you'll need proof of your legal stay there
If you are applying for an employment visa you will need the additional documents:

proof of your qualifications for the job
A signed work contract (or promise of work), or a manifestation of interest by an employer
A declaration by a competent authority that you are qualified to take up employment in your work sector
Remember that you can be disqualified for a visa if you have an indication of non-admission recognized in the Schengen information system.
Living in Portugal: How Do I Get a Residence Permit?
There are two types of permits that you can obtain:
Temporary Residence Permit
After receiving the Portuguese visa, you need to enter the country while it's valid and apply for a temporary residence. A temporary residence permit for the purpose of employment is $79. Renewals have a fee of $36. The following documents are required to apply for a permit:
Valid Residence Visa
Passport or any other valid travel document
Two recent identical photographs in color with a blank background
Evidence of having adequate accommodation
Evidence of sufficient means of subsistence
Permission from SEF to check your criminal record in Portugal
Proof of enrollment or regular payments to social security
Supporting documents with the necessary information for registration with the tax authority
This permit is valid for one year. It can be renewed for two years, and then two after that. After five years of residence, you may apply for permanent residence.
Permanent Residence Permit
To obtain permanent residence in Portugal, you must have lived there for five years legally. After obtaining and renewing the temporary permit, you need an appointment with SEF. The permanent residence costs $240 and requires the following documents:
Passport or any other valid travel document
A signed standard application form
Two recent identical photographs in color with a blank background
Valid temporary residence permit
Evidence of sufficient means of subsistence
Evidence of having adequate accommodation
Permission for SEF to check your criminal record
Evidence of a basic command of the Portuguese language, for this you have various options:

You can obtain a certificate from a teaching establishment that is officially recognized
You can complete language studies issued by a teaching establishment
You can complete elementary Portuguese studies which are issued by (IEFP) the Institute for Employment and Professional Training
You can obtain a Certificate of knowledge of basic Portuguese such as Teaching Portuguese as a Foreign Language (CAPLE), recognized by the Ministry of Education and Science
What Are the Benefits of a Permanent Residence?
When you're living in Portugal and have a permanent residence, you are allowed to travel around the Schengen area. You might also want to know that permanent residents in Portugal get fiscal benefits, such as healthcare and social security. You will have access to education, and you can also apply for family reunification for your family to move with you to your new home.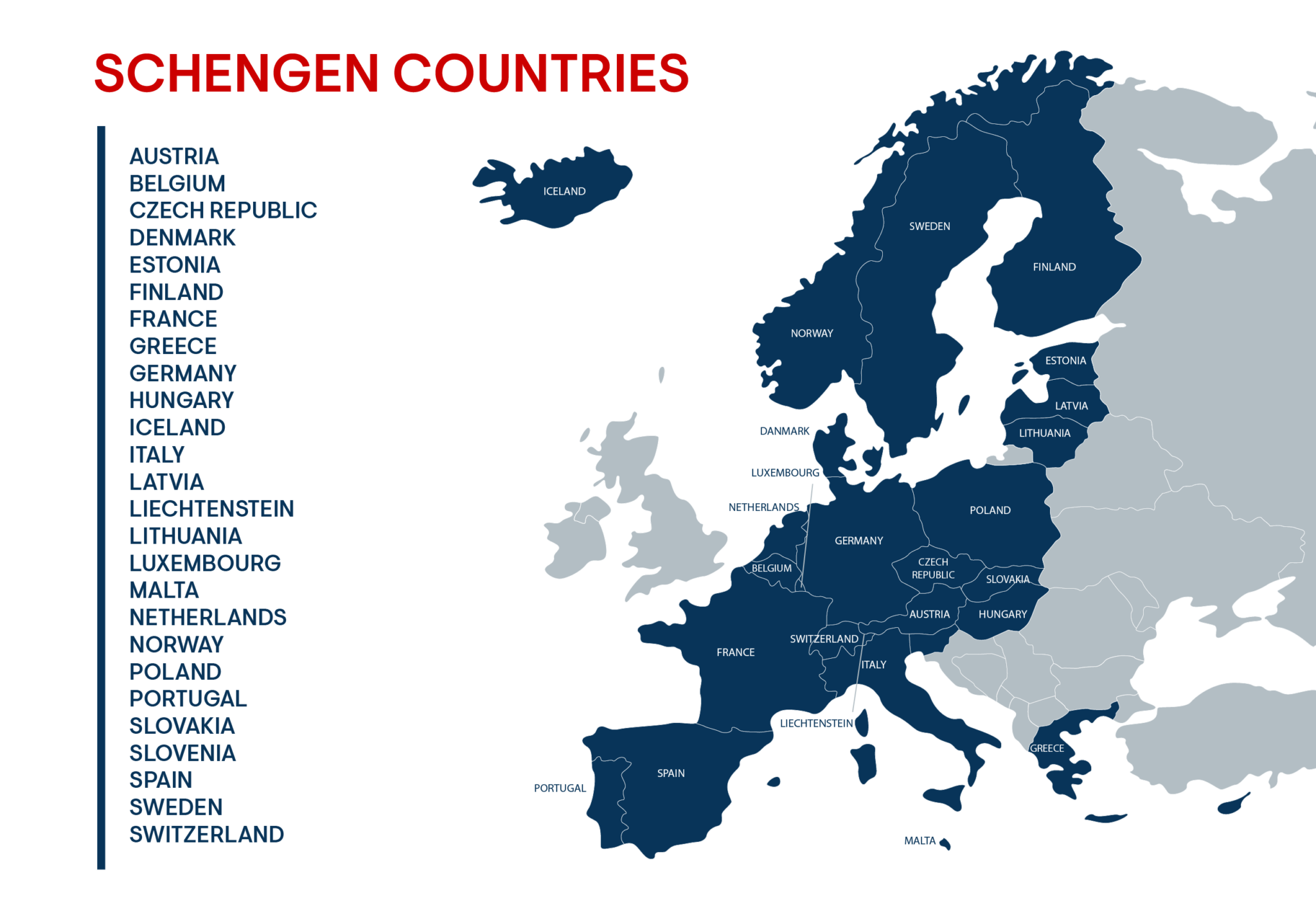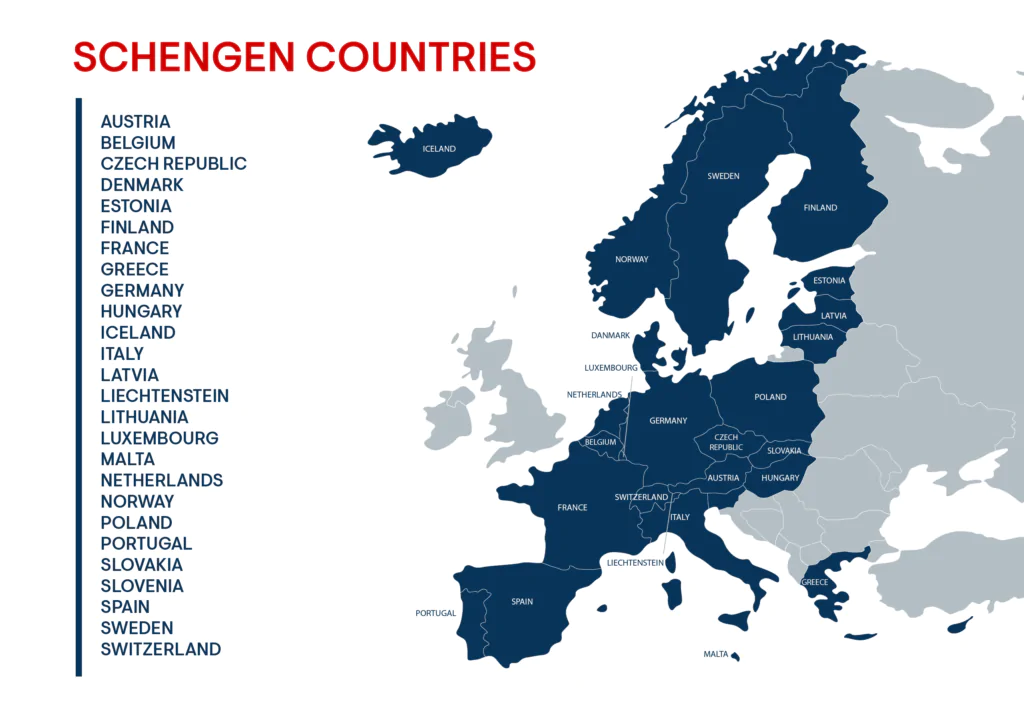 Living in Portugal: Portuguese Taxes
Whether you wish to work or be self-employed, in this section, we will explore what the tax system is like in Portugal. What are the taxes on your income and other assets? What laws apply to attract foreign investors? First things first, you need to get a Portuguese Tax number.
The Portuguese Tax Number
The tax number is known as the NIF or Número de Identificação Fiscal. Obtaining this number is essential and should be on the top of your checklist when moving to Portugal.
Applying for a tax number is relatively easy if you know the steps. You just need to go to the closest tax agency (Finanças). There are two types of tax numbers, a non-resident and a resident one. If you're applying for the former, you need proof of address of your last country of residence and a tax representative. This person has to be a Portuguese citizen, and they will be responsible for making sure that you pay your taxes. If you're applying as a Portuguese resident, then you need your proof of address in Portugal. You will need to have an ID in both cases.
The NHR (Non-Habitual Resident) program
Portuguese authorities implemented the NHR Tax Program in 2009. In an effort to attract investors and professionals, and in order to boost the economy and increase Portugal's international standing. This Program can allow massive tax savings for those who qualify. Calling this initiative a success is an understatement. Since its implementation, there have been over 10,000 individuals that enjoyed the benefits!
To apply to this program, you must not have lived in the country for the last five years. You also need to be a resident for tax purposes and register in the treasury portal as a non-habitual tax resident.
The Benefits of the NHR Program
This program offers numerous advantages:
No minimum residency requirement
It's in a whitelisted tax environment within the European Union
No wealth tax
20% consistent rate on certain Portuguese incomes, such as self-employment and some specific professions), compared to the normal income tax in Portugal, which is up to 48%
Tax exemption on nearly all foreign income sources (See Double Taxation Agreement below for more info)
Free remittance of funds to Portugal
Tax exemption on inheritance or gifts to direct family members
Personal tax treatment over ten years
Double Taxation Agreement
The Double Taxation Agreement states that while residing in Portugal as an NHR resident, you will not be taxed for any income that you receive from outside of the country. Of course, this only works with the countries where Portugal signed the agreement. Check our FAQ section below for a full list of countries.
The Tax System
If you live in the country for 183 days in a year, you are considered a resident and are taxed.

Portugal has an equalizing income tax, the more you earn, the more you pay. Tax rates range from 0 to 45%. Any income under $780 is not taxed in Portugal. The highest tax rate applies to those who earn more than $29,000 a month. Here's a table that comprehensively shows the tax rates based on monthly income and the number of dependents :
Monthly Income USD
Number of Dependents
0
1
2
3
4
5 or more
Up to
780
0.0%
0.0%
0.0%
0.0%
0.0%
0.0%
Up to
812
0.1%
0.0%
0.0%
0.0%
0.0%
0.0%
Up to
850
4.2%
0.8%
0.0%
0.0%
0.0%
0.0%
Up to
875
7.3%
2.8%
0.2%
0.0%
0.0%
0.0%
Up to
964
8.2%
4.6%
1.1%
0.0%
0.0%
0.0%
Up to
1092
10.4%
6.9%
3.6%
0.0%
0.0%
0.0%
Up to
1190
11.6%
8.2%
5.8%
1.5%
0.0%
0.0%
Up to
1261
12.4%
9.1%
6.7%
3.4%
0.0%
0.0%
Up to
1354
13.5%
11.0%
8.6%
5.2%
2.8%
0.3%
Up to
1451
14.5%
12.1%
9.6%
6.2%
3.7%
1.3%
Up to
1565
15.6%
13.2%
10.8%
7.2%
4.7%
2.3%
Up to
1687
16.6%
14.2%
11.7%
8.3%
6.7%
4.1%
Up to
1850
17.7%
15.2%
12.7%
10.3%
7.8%
5.1%
Up to
2027
19.1%
16.7%
15.2%
11.7%
9.2%
6.7%
Up to
2215
20.5%
18.7%
17.8%
14.9%
12.9%
12.0%
Up to
2342
21.5%
19.9%
18.7%
15.9%
14.9%
12.9%
Up to
2476
22.5%
20.8%
19.8%
16.8%
15.9%
13.9%
Up to
2628
23.5%
21.9%
20.9%
18.0%
16.9%
14.9%
Up to
2804
24.5%
22.9%
21.9%
19.0%
18.1%
15.9%
Up to
3003
25.5%
24.9%
22.9%
21.0%
19.0%
18.1%
Up to
3278
26.5%
25.8%
24.0%
22.0%
20.0%
19.0%
Up to
3677
27.8%
27.1%
25.2%
23.2%
21.2%
20.2%
Up to
4187
29.4%
29.1%
27.5%
25.9%
25.3%
23.7%
Up to
4879
30.5%
30.3%
28.5%
26.9%
26.3%
25.7%
Up to
5509
32.3%
31.8%
30.2%
28.4%
27.8%
27.2%
Up to
6154
33.3%
32.8%
32.2%
29.7%
28.8%
28.2%
Up to
6967
34.3%
33.8%
33.2%
30.6%
30.0%
29.2%
Up to
7970
36.3%
35.9%
35.1%
33.2%
32.8%
32.4%
Up to
9406
37.3%
36.9%
36.5%
35.2%
33.8%
33.4%
Up to
11327
39.3%
38.9%
38.5%
37.2%
36.8%
35.4%
Up to
13367
40.3%
39.9%
39.5%
38.6%
37.8%
36.4%
Up to
22339
41.3%
40.9%
40.5%
39.6%
39.2%
37.4%
Up to
23959
42.3%
41.9%
41.5%
40.6%
40.2%
38.4%
Up to
26954
43.1%
42.9%
42.5%
41.6%
41.2%
39.6%
Up to
29948
44.1%
43.9%
43.5%
42.6%
42.2%
40.8%
Over
29948
45.1%
44.9%
44.5%
43.6%
43.2%
41.8%
Opening a Bank Account
The steps to open a bank account are pretty straightforward. Here is the list of documents needed:
The Portuguese tax number, NIF
A valid ID
Proof of address
Proof of employment
After collecting these documents, you should head down to the branch and apply. Some Banks allow Online applications, but most of the time, you'll need to visit a branch in person. Our guide on How To Open A Bank Account In Portugal has all the information you need.
List of International Banks in Portugal
Most banks in the country are Portuguese. There are some International Banks, however, that have specific banking products for expats. Such as:
ING Bank
BNP Paribas
Barclays
Abanca
Deutsche Bank
Living in Portugal: Education
Portugal offers free education for citizens and residents up to the age of 18. As with everywhere, there are private schools where there are higher tuition and smaller class size.

If you live in Lisbon, or in one of the major cities, there's a good chance you'll find an international school with an American or English Curriculum, which some people prefer. Here are some of the top schools and their expenses according to https://www.international-schools-database.com/
TASIS Portugal
This school aspires to be a world-class school that transforms students' lives through a love of learning, truth, beauty, and goodness.
| Curriculum | Language of instruction | Ages | Yearly fees – 2022/2023 |
| --- | --- | --- | --- |
| American, International | English | 3 to 13 | from: €10,000 to: €19,000 |
United Lisbon International School
The United Lisbon International School has a strong passion for families and the younger generation. They also have years of experience and a very strong standing in international education.
| Curriculum | Language of instruction | Ages | Yearly fees – 2022/2023 |
| --- | --- | --- | --- |
| International | English | 3 to 15 | from: €9,900 to: €20,000 |
International Preparatory School
Small, friendly, professional, very international, and supportive PTA. Happy children are very easy to work with!
| Curriculum | Language of instruction | Ages | Yearly fees – 2022/2023 |
| --- | --- | --- | --- |
| British | English | 3 to 11 | from: €9,000 to: €14,000 |
British School Lisbon
The British school Lisbon Aspires to be a world-leading School. This is why they have an incredibly high standard in all they do.
| Curriculum | Language of instruction | Ages | Yearly fees – 2022/2023 |
| --- | --- | --- | --- |
| British | English | 3 to 10 | from: €11,100 to: €15,000 |
If you need more information, we have prepared a guide on International Schools in Portugal.
Healthcare
Private System
The public health system is only available to foreigners who have permanent residence. So for the first five years, you'll need to have private health insurance.
Luckily, private insurance is competitively cheap. A basic package can run you between $22-$55 monthly, while a more comprehensive coverage would cost you about $90-110$.
Public System
The Serviço Nacional de Saúde (SNS) or public healthcare system, provides medical care for free or for very little cost, depending on the situation. There's a collection of public hospitals and health centers that are funded publicly.
Permanent residents and nationals can enjoy the benefit of this system. Tourists can't use this system other than in an emergency.
Portugal's Golden Visa Program
The Portuguese Golden Visa Program is an RBI (Residency By Investment) program. The authorities launched the Golden Visa program in 2012. Since then, 11,384 applicants have joined the program.

This program grants residency to investors who invest in one of its many investment options.
Expats in Portugal: Most Popular Cities
Lisbon
Living in Lisbon is slightly more expensive than in most other cities. However, it's a small price to pay to have a taste of Portugal's life. The light of life always shines through this bustling hub. Besides boasting international schools and banks, the unique experience this city can offer you is well worth the extra bucks. Plus, compared to living costs in other European capitals, you're getting a bargain!
The Algarve
The Algarve region is what many people have called "Heaven" over the years. The golden coast stretching with clean, gorgeous beaches call many expats and locals alike to this dream of Portugal living.
Cascais
Compared to Lisbon, Cascais is small. Even though it has over 200,000 inhabitants, it is still considered a village. This means that village charm is what you'll find there. Only a half-hour drive from the Lisbon airport you'll reach warm sunny beaches and friendly village life.
Porto
Americans moving to Portugal often prefer Porto. This antique fishing town holds a mix of classic character and urbanism. It has become a very popular spot for tourists and is a great choice if you decide to relocate.
Moving to Portugal: The Pros and Cons
Unfortunately, just like no "one" is perfect, no "where" is perfect either. Here are some of the pros and cons of moving to Portugal
Pros
The local people are specifically well-known for their hospitality
The food culture there is famous worldwide for its variety and deliciousness
Fantastic weather is year-round in this haven
The cost of living is comparatively cheap compared to the rest of Europe
Cons
Unless you are a permanent resident, you are not entitled to healthcare
Outside of the main cities, some services and goods might be difficult to acquire
The bureaucratic system is a bit complicated to grasp
Portugal Immigration: How Can I Move to Portugal?
If you're considering a move to Portugal, then it's a good idea to speak with a professional and ask the questions you may have. Depending on your specific needs, a trusted advisor can help guide you in the right direction, saving you time and money.
Get Golden Visa is a full-service investment immigration agency & investment advisory company. We provide end-to-end solutions on investment advisory and residence and citizenship by investment programs in numerous countries worldwide. We have a local team in Portugal.
If you need advice on finding a property in Portugal or obtaining residency status through the Golden Visa program, we would be glad to help. You may get in touch with us to schedule a call.
Get in Contact
Frequently Asked Questions on How To Move to Portugal
How easy is it to move to Portugal?
The process of relocating there is relatively easy, if you follow the country's customs rules, especially when coming from outside of Europe.
How much money do you need to live comfortably in Portugal?
A couple can comfortably live in one of Portugal's small cities or in the interior with just a meager €1,500 a month! However, if you choose to live in Lisbon, then a couple's budget varies from €2,000 to €2,500 a month.
What is the minimum wage in Portugal?
The legally set minimum wage is €822 per month (as of 2022).
Is healthcare free in Portugal?
Public health care is not completely free, but it is available for nationals and permanent residents at a very low cost.
Where is the cheapest place to live in Portugal?
Guimarães is one of the most affordable cities. It connects to Lisbon by train, and it's close to many tourist attractions.
What jobs are in demand in Portugal?
The most in-demand jobs are usually in healthcare, tourism, and IT. Check our Job Market Section above to learn more.
Do expats in Portugal pay taxes?
If you are a permanent resident then yes! If you spend 183 days or more in the country over 12 months you become a permanent resident. However, the NHR program can help you get personal treatment on your taxes.
How to move to Portugal and retire?
The process may take some time, but it is straightforward. You'll need to prove that you have health insurance and a regular income.
How much is property tax in Portugal?
The rates for property tax vary depending on the owning individual or party. This ranges from 0.4% for company-held properties, to 0.7% for individual help properties. If the property value goes over €1 million then the tax becomes 1%.
Where is the best place to buy property in Portugal?
Setubal near Lisbon is also an expensive place to buy property, while in the Algarve areas such as Lagos, Albufeira, Tavira, and Lagoa. For luxury houses and apartments, Vale do Lobo, Quinta do Lago, and Vilamoura are the choicest neighborhoods in the Algarve.
Can foreigners get a mortgage in Portugal?
Both residents and non-residents can apply for a mortgage from Portuguese banks. Variable mortgage rates start at 3.3% per year based on a 30% loan-to-value. … Alternatively, fixed rates are available at 4.1% for up to 5 years based on loan-to-value ratios of up to 70%.
Is food expensive in Portugal?
While meal prices can vary, the average cost of food in Portugal is €30 per day. Based on the spending habits of previous travelers, when dining out, an average meal should cost around €12 per person. In general, you'd pay a bit less for breakfast than you'd do for lunch or dinner.
Can foreigners buy real estate in Portugal?
Portugal allows all foreigners to buy and invest in their real estate market, which is why many foreigners have moved to Portugal or invested in a second home there.
What is the average price of a house in Portugal?
Property in Portugal is one of the cheapest in Europe. Recent figures from the National Statistics Institute show the average house price at just €1,187 a square meter – €1,243 for flats, and €1,090 for houses.
How can I get residency in Portugal?
There are various ways to obtain residency and Portugal migration, some of which are:
Marriage
Family Reunification
Study
Work
Investment
Retirement
You'll need to apply for the relevant visa for each of these if you live outside of the EU. After your visa is accepted you can apply for residency with the government.
Which countries have double taxation treaties with Portugal?
The following countries have double taxation treaties with Portugal:
Algeria, Austria, Andorra, Bahrain, Barbados, Belgium, Brazil, Bulgaria, Canada, Cape Verde, Chile, China, Colombia, Croatia, Cuba, Cyprus, Czech Republic, Denmark, East-Timor, Estonia, Ethiopia, Finland, France, Germany, Georgia, Greece, Guinea-Bissau, Hong Kong, Hungary, Iceland, India, Indonesia, Ireland, Israel, Italy, Ivory Coast, Japan, Kuwait, Latvia, Lithuania, Luxembourg, Macau, Malta, Mexico, Moldova, Montenegro, Morocco, Mozambique, Netherlands, Norway, Oman, Pakistan, Panama, Peru, Poland, Romania, Russia, San Marino, São Tomé and Principe, Saudi Arabia, Senegal, Singapore, Slovakia, Slovenia, South Africa, South Korea, Spain, Qatar, Sweden, Switzerland, Tunisia, Turkey, United Arab Emirates, United States of America, United Kingdom, Ukraine, Uruguay, Venezuela, Vietnam.
Can British citizens live in Portugal after Brexit?
Yes, although the UK is no longer a part of the EU, British citizens are able to move to Portugal after Brexit.
Is there a moving to Portugal checklist?
As every case is different, there is no moving to Portugal checklist that fits all. But in general, you'll need to figure out the following before you plan your Portugal migration:
Portugal immigration rules: Check which visas and residence permits are required to relocate to Portugal
Property search: If you've made up your mind about the city you want to live in, you'd better start your property search. You can do this online.