While many individuals use the terms "permanent resident" and "citizen" interchangeably, the two terms are not the same and there are some major differences. Green card holders have limited rights, compared to naturalized US citizens, who have all of the rights granted by the US Constitution.
In this article, we're going to explain both statuses and highlight the differences.
Green Card vs. Citizenship
Many of the same rights apply to both green card holders and US citizens, such as the freedom to live and work continuously in the United States. Citizens of the United States, on the other hand, enjoy a number of advantages that green card holders do not.
Benefits You Can Enjoy as a Green Card Holder
You can make a visa application for your spouse so they can join you in the US. You can also add your children who are not married
You can be eligible to get social security or medicare benefits, as well as federal benefits such as food stamps, assistance for families in need
You might serve in some branches of the US military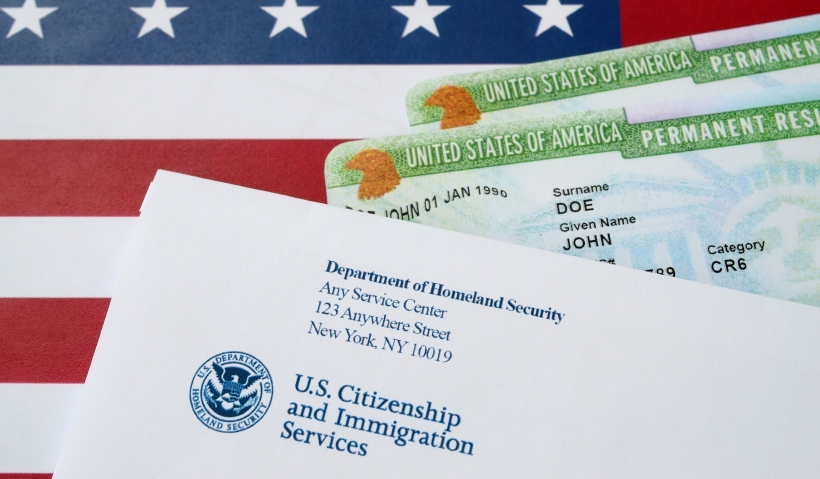 Your Responsibilities as a Green Card Holder
Staying outside of the United States for less than a year is normally acceptable, but longer trips may jeopardize your green card status
Benefits You Can Have as a US Citizen
You have the right to run for office in a public election
You can vote in elections (local, state and federal)
You can apply for visas for you relatives, including your sisters and brothers, and their immediate relatives
Your children who are born outside the US can get US citizenship too
You can enjoy visa-free travel to many countries with your US passport
You can seek assistance at a US embassy abroad
You can make a job application at certain federal agencies
Your Responsibilities as a US Citizen
When called to service, you must serve on a jury or in the military
Benefits for Both Green Card Holders and US Citizens
There are some mutual benefits for green card holders and US Citizens :
Are eligible to acquire/rent property in the US
Can get a driving license
Study in public schools and colleges
Open bank accounts
Apply for social security number
Responsibilities for Both Green Card Holders and US Citizens
The mutual responsibilities for green card holders and US Citizens include:
Filing income tax returns
Registering with the Selective Service (for males between the ages of 18-25)
| | | |
| --- | --- | --- |
| | Green Card Holders | US Citizens |
| Freedom to travel anywhere in the US | No restrictions | No restrictions |
| Trips outside the US | Up to 364 days and up to two years (approval is required) | No restrictions |
| Validity | Unlimited / needs to be renewed every 10 years | Unlimited |
| Work restrictions | None | None |
| Eligibility to become a US citizen | Possible after five years | – |
| Social security pension | No restrictions | No restrictions |
| Voting right | Limited | No restrictions |
| Jury Duty | No | Yes |
| Military service | Only certain positions | Yes |
| Medicare | Available after five years | Yes |
| Access to university | No restrictions | No restrictions |
Green Card to Citizenship
You can be eligible for US citizenship after getting your green card. However, there are certain criteria:
You're at least 18 years old
Since you've received your green card, you have lived in the US for at least five years
You have spent at least 30 months of those five years in the US
From the time you submit Form N-400 until you become a US. citizen, you've lived in the United States continuously
You've spent at least three months in your state or district of the United States Citizenship and Immigration Services (USCIS)
You are able to read, write, and communicate in basic English.
You can pass a basic US history and government test
Your character reflects the US Constitution's values
Note that these requirements might change for certain people, such as spouses or children of US citizens.
Green Card to Citizenship: Processing Time and Steps
As we've explained above, to be eligible for citizenship (naturalized) you need to have lived in the US for a certain period of time. After this, you can start your citizenship application.
The route to citizenship (naturalization) is a multi-step procedure that takes about 15 months on average.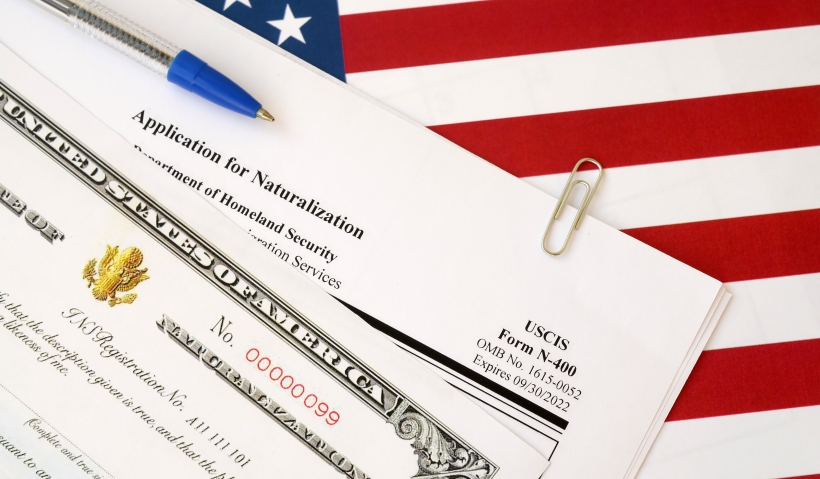 The Application Process
Once you become eligible, you can start your application process by filling out Form N-400. You'll also need to submit supporting documents that prove your eligibility from green card to citizenship.
Step 1: Your application is processed by USCIS. This takes around eight months.
Step 2: Attend the biometrics appointment while USCIS is processing your application.
Step 3: Complete the citizenship interview and exam.
Step 4: USCIS approves your application.
Step 5: You'll take the Oath of Allegiance and be granted your Naturalization Certificate.
You can expect to get your US citizenship in between 12-18 months.
The Fees for Applying for Citizenship After Green Card
Your application will cost $725 to file.
Frequently Asked Questions on Green Card vs. Citizenship
Is a green card the same as US citizenship?
No, there are certain differences such as stay requirement, eligibility for social security benefits,
How long after green card can I apply for citizenship?
You can make an application for US citizenship after five years. If you're married to a US citizen, this can be three years.
How can I get a green card?
One popular route to green card is EB5 Investor Visa.