Your Guide to Greece Golden Visa
At Get Golden Visa, we worked with families and investors from the US, interested in getting a Golden Visa in Greece.

Contact us and talk to one of our independent Golden Visa advisors to help you with questions.
---
Great news for those who have dreamt of accessing Europe with ease!
Several European countries still hold residency by investment programs, providing an incredible opportunity for American citizens. Spain, Greece, and Portugal, among others, welcome applicants to their Golden Visa programs, granting them a chance to experience life in Europe to the fullest through various investment options.
If you're curious about what the Golden Visa program entails, this guide will shed light on all the essential details. Learn which residents are eligible to apply for this visa and how you can make the most of this fantastic opportunity to settle in Europe hassle-free.
In this guide, you'll learn:
Greece Golden Visa program in a nutshell
As a member of the European Union (EU), Greece launched a residency-by-investment program in 2013 to support the country's economy. Since then, the Greece Golden Visa program provided thousands of eligible investors an excellent opportunity to settle in the country.
The program grants a renewable five-year residence in return for a qualifying investment. American investors can invest in real estate, public bonds, funds, local companies, and other types of assets. However, there is a set of rules and regulations along with the eligibility criteria to apply for it. If you fail to qualify, you won't be entitled to the Greece Golden Visa.
So, who all are eligible for this program?
Anyone who meets the following requirements can be granted a visa.
Buy a real estate property valued at the minimum required amount (€250,000 or 500,000€ depending on the location)
Obtain a lease agreement and retain it for at least ten years
Make a capital investment of at least €400,000 in a registered Greek company
Invest at least €400,000 in Greek government bonds
Apart from this, the principal applicant must be above 18 years and have a clean criminal record in any country he has lived in.
Also, don't forget to obtain health insurance covering the entire duration of your stay in Greece.
Besides, you also require the following documents
Latest passport size photographs (colored)
A valid passport
Government-issued ID cards
Completely filled application
Once you have satisfied the requirements mentioned above, you are almost halfway there. You will be verified, and upon successful approval of the application, you will receive your visa within three to six months.
Furthermore, no matter which country you belong to, you can apply for the Greece Golden Visa.
Learn more about the program in our Ultimate Guide to Greece Golden Visa.
Can Americans Apply for Golden Visa in Greece?
Yes! Americans can apply for the Golden Visa in Greece, just as all non-EU and non-EEA citizens can. 
Besides, if you are a US citizen, you can get your Greece Golden Visa for US Citizens by applying at a Greek Embassy and fulfilling the requirements as mentioned above.
Furthermore, holding a Greece Golden Visa for US citizens has proved to be a boon in the long run.
How? Well, go through the section below for the answer.
Greece Golden Visa Benefits for US Citizens
Here are some of the benefits of the Greece Golden Visa for US citizens. Not just the applicant but also the family has the right to move to the country and seek all the facilities offered to a Greek resident.
The Right To Live in Greece
Not to mention, there is no stay requirement to be eligible for a Greek Golden visa. However, the applicant and the whole family has the right to live in the country once they get their visa issued. Moreover, residence permits are generally received within 30–60 days.
Family Reunification
The Greece Golden Visa for US citizens can be extended to invite family members like the spouse, children (below 21 years), dependent parents, etc. Moreover, if a child above 21 is a student (below 24 years), he can be included in the application. Besides, the whole family can benefit from the expat services provided in the country.
Low Cost of Living and Health Care
Once you have the visa issued, you have the right to access Greek healthcare and lifestyle. The country offers some world-class medical services in both private as well as public health care facilities. Besides, living in Greece is undoubtedly extremely affordable. The rent of accommodation, as well as food per month, is not at all heavy on the pocket.
International Schools With American Curricula
Americans who are afraid about their children's education don't need to worry at all. The country is home to some great international schools that teach American Curriculum as well. Although they might charge a tuition fee bigger than the public institutes, the children will enjoy their lessons.
Favorable Tax Treatments in Greece for US Citizens
There are no tax implications unless the visa card holder resides in the country for over 183 days during the year. Apart from that, you will have to pay tax for income generated in Greece. The rate for rental income from the property is 11%-33%.
A European Lifestyle for Americans
Greece has a high standard of living. Not to mention, it has a developed education system, superb medical facilities, and also has the lowest crime rates across Europe.
So, that's all about the Greece Golden Visa for US citizens. If you wish to pursue the dream of becoming an international investor and settling in Europe, there is no better route than this one.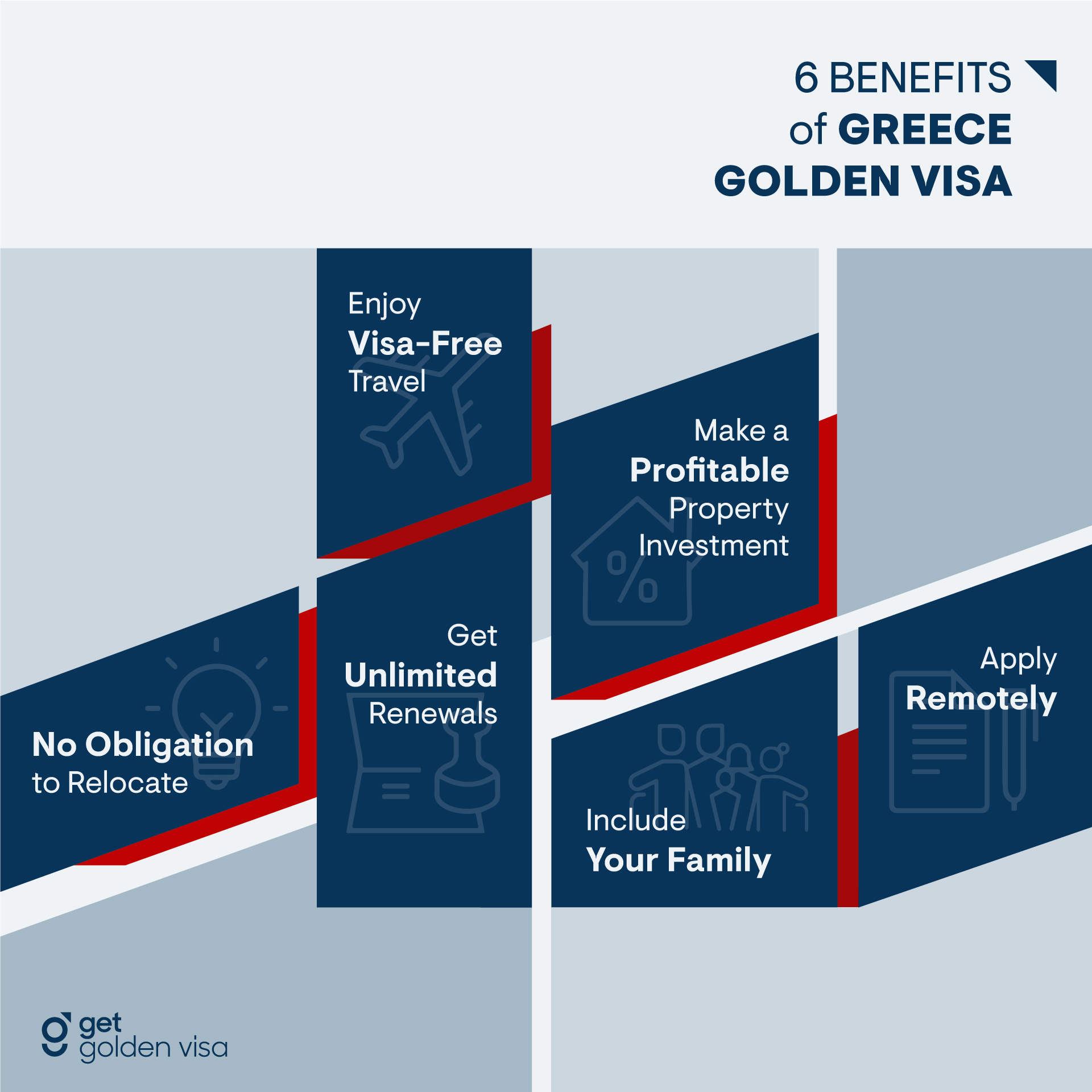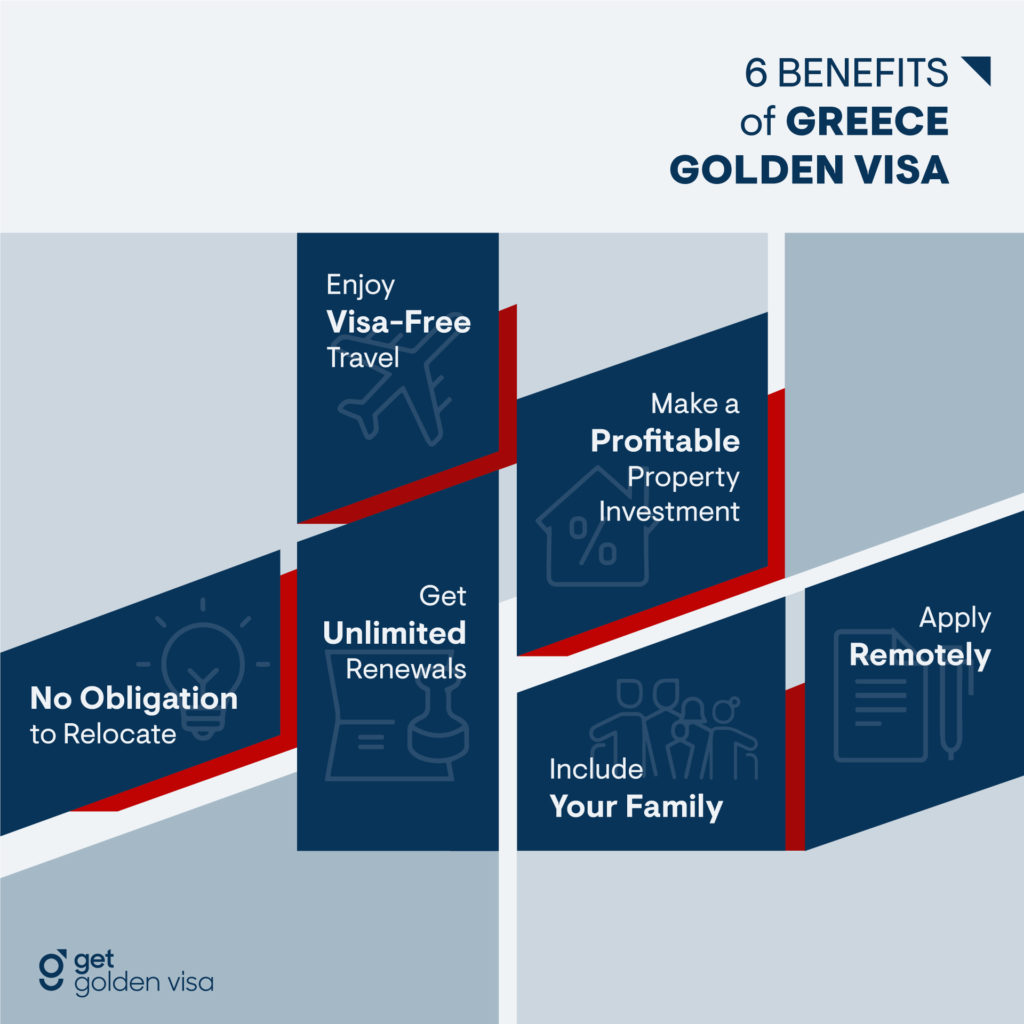 Get Golden Visa: Who We Are and What We Do
Get Golden Visa is a full-service investment immigration agency & investment advisory company. We provide end-to-end solutions on residence and citizenship by investment programs in numerous countries worldwide.
We have a local office in Athens, Greece with legal professionals and chartered real estate professionals in our team.
We work with clients from all around the world, interested in obtaining Greece Golden Visas or in making real estate investments in Greece.
Contact us and talk to one of our experienced team members to help you with any and all your questions.
Get in Contact