One of five new routes under the Global Business Mobility (GMB) visa umbrella, the UK Expansion Worker Visa is an update to earlier alternatives. It also adds new conditions to support trade and economic growth in the UK after Brexit.
In this article, we're going to give you detailed guidance on the UK Expansion Worker Visa and how you can apply for it.
This guide includes:
What Is UK Expansion Worker Visa?
This global business mobility visa allows non-UK senior managers to work in the UK as a UK Expansion Worker in a position for which they have been sponsored, as specified in their sponsorship certificate. This visa also allows its holders to study and volunteer in the UK.
With this visa, you can establish a branch of an international company that has yet to start doing business in the UK. You must hold senior management or specialist position with a foreign company in order to qualify for this visa.
If your partner and dependent children meet the necessary criteria, they may join you in the UK, as well.
Benefits of UK Expansion Worker Visa
With a UK Expansion Worker visa, you're allowed to:
Work for your sponsor for the job that is listed on your sponsorship study certificate
Bring your spouse and children with you as your "dependents"
Engage in volunteer work
Travel in and out of the UK
But access to the UK Expansion Worker Visa doesn't grant you the following:
Application for the State Pension or other benefits such as public funds
Changing jobs – unless you update your visa accordingly
Simultaneously work in another job
The right to apply for indefinite leave to remain in the UK
Eligibility and Requirements for UK Expansion Worker Visa
In order to qualify for a UK Expansion Worker visa, you're required to:
own a current sponsorship certificate from your employer
have worked for that company for at least 12 months before arriving in the UK
have a profession that is listed among the qualifying professions
receive the minimum salary that is required for the position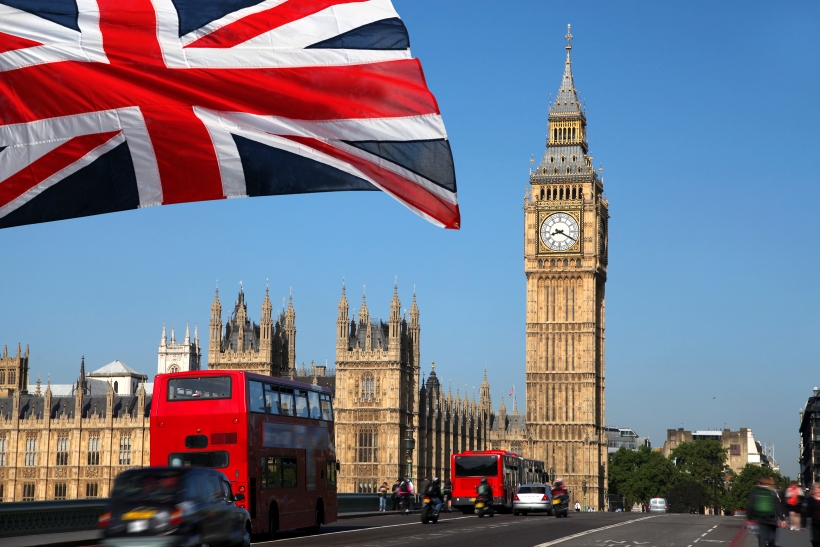 Certificate of Sponsorship (CoS) Requirements for UK Expansion Worker Visa
One of the most important items you need before you can be granted a UK Expansion Worker Visa is an up-to-date Certificate of Sponsorship. For this, your employer is to be a qualified business approved by the Home Office to sponsor a UK Expansion Worker. If your employer is approved, you can get a Certificate of Sponsorship.
Unless you previously received permission to work as a UK Expansion Worker and are requesting to continue working for the same sponsor as in your previous permit or you are the Authorising Officer for the sponsor and the sponsor has a provisional rating on the Home Office's register of licensed sponsors, your sponsor must be listed as A-rated on that list.
Your employer will provide you with an electronic record of a "certificate of sponsorship" outlining the responsibilities of the position you will have in the UK.
When filing an application, your sponsor must select the right employment code. Your application for a Global Business Mobility Visa will be rejected if the Home Office has good reason to believe that your sponsor has not selected the right occupation code.
The Home Office will take into account factors like whether your employer has demonstrated a genuine need for the job as described, whether you have the necessary skills, qualifications, and experience to perform the job as described, and the sponsor's history of compliance with the immigration system.
Global Mobility Visa UK: Things To Note
To be eligible for UK Expansion Worker Visa, you must prove to the Home Office that you are sponsored to perform an actual set of tasks. Your application will be rejected if there are any grounds to suspect that the position you are being sponsored for either does not exist, is a hoax, or was created primarily so you could apply for a UK Expansion Worker Visa.
The Home Office will also want to be sure that you haven't entered into an agreement with a third party who isn't your sponsor in a temporary or permanent capacity, or where you'll perform contract work that entails performing an ongoing routine task for a third party who isn't your sponsor.
Period Requirements
Unless you are one of the following, you must have spent at least 12 months working for your employer outside of the UK:
earning more than £73,900 annually
a Japanese citizen working for a Japanese company that is expanding to the UK
Global Mobility UK Expansion Worker Visa Qualification Requirements
Before you start your application, you need to know your job's 4-digit occupation code in order to determine eligibility. This is available via your workplace or your sponsorship certificate.
Once you know your occupation code, check to see if it is listed in the database of eligible jobs for the UK Expansion Worker Visa published by the Home Office.
Salary Requirements for Global Business Mobility Visa UK
Your annual salary must be at least £42,400 or the "going rate" for your position, whichever is higher.
The annual going rate varies depending on the occupation code. You can check them from the Global Business Mobility going rates for eligible occupations list.
Global Mobility Visa UK: Cost
There are certain fees you'll need to pay when you're making your UK Expansion Worker Visa application.
These include:
£259 application fee
annual healthcare surcharge, which is around £624
Apart from these fees, you're typically expected to have at least £1,270 in a personal account (unless you're exempt).
Language Requirement
As an applicant for the UK Expansion Worker Visa, you're not required to meet an English language requirement.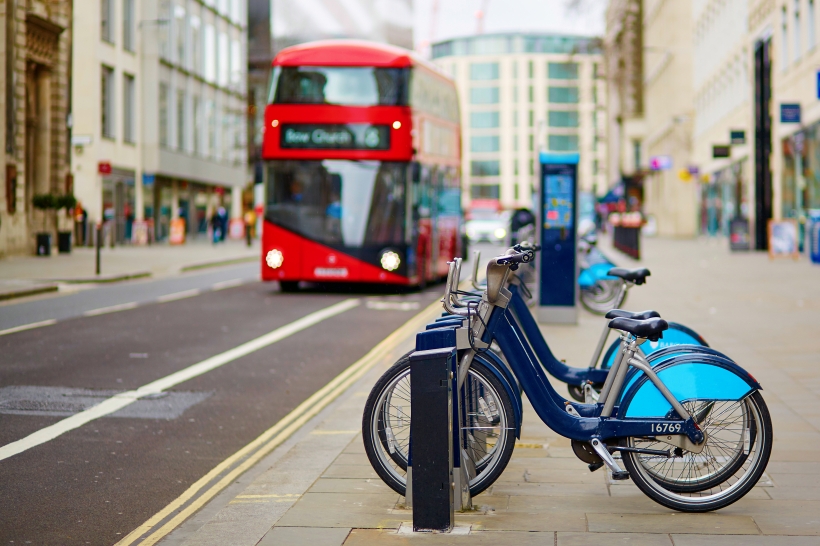 Global Mobility UK Expansion Worker Visa: Required Documents
Below, you'll find a list of documents required to apply for an Expansion Worker Visa. Note that additional paperwork might be required depending on your circumstances.
List of Required Documents for UK Expansion Visa
Information about your employer and its sponsor license number
Certificate of sponsorship reference number which will be provided by your employer
Your passport or another document that shows your nationality and identity
An official document showing your job title and annual salary*
The occupation code of your job
Bank statements that prove you have enough savings to support yourself
A document that proves your relationship with your children if they're included in your application
Your tuberculosis test results (depending on where you're from)
*If requested, you must provide proof that your company has been paying your salary. You can present pay slips or bank statements to prove this.
Depending on your situation, you could be required to present a current ATAS certificate, especially if your work requires sensitive subject research at the PhD level or higher.
If you need to provide your biometric data at a visa application center, you'll need a blank page in your passport for your visa. If this is necessary, you'll be informed when you apply.
Also, you'll be required to provide a certified translation if your documents aren't in English or Welsh.
Global Expansion Worker Visa: Family Inclusion
If they qualify, your partner and children may submit an application as your "dependents." Their visa will expire on the same day as yours if their application is approved.
Any of the following describe a partner or child who is dependent:
Your spouse, civil partner, or unmarried companion
Your children under 18, even if they were born in the UK while you were there
Your children above 18 and residents in the UK as your dependents
When you apply, you will be required to present proof of your relationship.
UK Expansion Visa: Requirements for Partners
In order to qualify, you must demonstrate one of the following:
You are a member of a legally recognized civil union or marriage in the UK
When you apply, you and your partner have been living together for at least two years
Requirements for Children
If your children are 16 or over, they're required to meet the below criteria:
They live with you (Unless they are attending boarding school, college, or university full-time)
They're not married or not in a civil partnership
They don't have any children
You financially support them
If your children live with you, you'll need to show proof of their address through documents such as bank statements or credit card bills.
Financial Requirements
Apart from the £1,270 requirement that you need to present to support yourself, a specific amount must be provided for your partner and children as well.
£285 for your partner
£315 for one child
£200 for each additional child
How To Apply for a UK Expansion Worker Visa
You'll need to submit your UK Expansion Worker Visa online, using your CoS reference number. You can file an application up to three months before the day you'll begin working in the UK.
When applying, you'll need to prove your identity either through biometric information or by scanning your identity document.
You will typically receive a decision within three weeks after submitting your online application.
In some cases, getting approvals can take longer, such as:
Your documents need further verification
You're required to attend an interview
You have a criminal conviction
Fast-track application is also possible in some cases. This means you can get a faster reply if you're willing to pay more.
Validity of UK Expansion Worker Visa
If your application is accepted, you will be given entry clearance for either one year following the start date of the job specified in your Certificate of Sponsorship or the period specified on your Certificate of Sponsorship plus 14 days, depending on which is shorter.
You can ask to have your visa extended for an additional 12 months if you want to stay in the UK longer. But note that UK Expansion Worker Visa allows you to stay in the country for a maximum of two years.
Settlement in the UK Through Expansion Worker Visa
UK Expansion Worker Visa isn't a direct route to residence in the UK. Once in the UK, though, you might be able to change to an immigration path that does result in a settlement. Still, you'll be expected to fulfill the conditions for the immigration path you want to choose.
More on Global Business Mobility
In this section, we'll explain to employers how to sponsor a worker for immigration through the Global Business Mobility (GBM) channels.
The GBM routes, which went into effect on April 11, 2022, are for foreign companies who must temporarily send employees to the UK for a special reason that can't be fulfilled by a settled employee.
Expansion Worker Visa is one of the five routes that are listed under GBM. The other routes are:
Senior and Specialist Worker Visa
Service Supplier Visa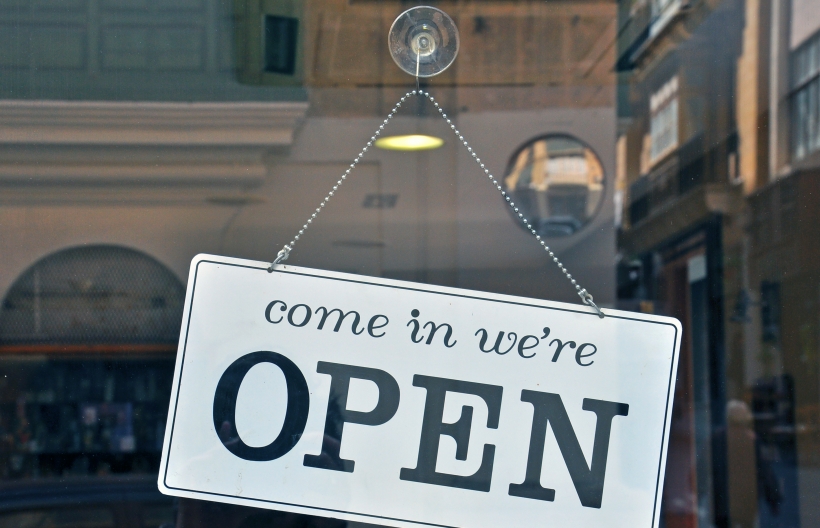 Applying for Global Business Mobility Sponsor Licence
Businesses of all sizes can use the Global Business Mobility routes as long as they have a trading presence outside of the UK and an acceptable connection to a UK company.
To get a Global Business Mobility sponsor license, the UK business should meet the following criteria:
It has a presence in the UK*
It has connections with an overseas business which will provide employees
It employs essential employees who are qualified to manage the license
It's capable of meeting the sponsor license duties
*Having an established presence in the UK refers to having a trace and footprint in the country, not having a trading business. This indicates that the company must be able to show proof of either a UK location or a Companies House registration, but they must not yet be actively conducting business in the UK.
On the other side, the overseas business must be operational and trading. The Home Office will typically require it to have been in operation for at least three years. Also, it must prove to the Home Office that it can successfully expand into the UK and finance its development goals and offer a solid business plan for growth for a successful sponsor licence application.
UK Expansion Worker Route: Conclusion
Expansion Worker Visa is a great route for overseas companies that want to expand their operations in the UK. With this visa, they're able to send their senior personnel to the UK and run their business more efficiently.
Although the application for the Expansion Worker Visa process may seem complicated, it may be completed easily with the help of advisors.
Frequently Asked Questions About UK Expansion Worker Route
What is an expansion worker visa for the UK?
Companies from outside the UK that don't do business there but need a senior executive to expand their operations in the UK are eligible for an Expansion Worker visa.
This visa type doesn't lead to settlement, unlike the skilled worker visa.
Can any company with an overseas business apply for the UK expansion worker route?
No, not any company can apply for UK global mobility visa. The main criteria are that it has an established presence in the UK but not trading there at the time of application. Also, they must have an overseas business that is in effect for a minimum of three years. They're also required to have staff that is capable of managing the license.
Is the UK expansion worker route available to every employee?
No, it's not. There are certain requirements that need to be met. For example, the minimum eligible salary required is £42,400. Plus, the employee must prove proficiency for the position.
What is the difference between a skilled worker visa and an expansion visa for a UK business?
The former might lead to settlement but the latter doesn't. Also, with the latter, you're required to have worked for the company for at least one year before you can file an application. With the skilled worker visa, immigration rules are more flexible and no experience with the company is required.
Is there a salary requirement for the mobility UK expansion worker scheme?
Yes, the general salary threshold is £42,400.
Is it easy to get a sponsor licence from the UK?
As long as they have a trading presence outside of the UK and a suitable connection to a UK company, businesses of all sizes are eligible to use the Global Business Mobility routes and get a licence.
Can any overseas businesses get a licence?
The requirement is that they have a footprint in the UK but haven't started the official operations. Also, the overseas business should be in operation for at least three years.
Can I apply if my employer is already operating in the UK?
No, if your company's already operating, you can apply for skilled worker route.