Many people want to get citizenship in a country for various reasons. Some want the freedom that comes with it, some just like the idea of being able to say they are a citizen of a certain nation. For many others, it is about safety and security in their lives. Whatever your reason for wanting citizenship in another country is, you can find out if you qualify by checking out this list.
Types of Citizenship
Let's begin with the types of citizenship. Following are the types of citizenship you can obtain:
Citizenship by Investment
Some countries offer citizenship in exchange for some financial contribution. The amount may vary from country to country depending on various factors like the type of investment, the number of applicants, etc.
Citizenship by Birthplace
You are a citizen by birth if you were born in the country. This is regardless of your parents' citizenship. For example, if you're born in Brazil, then you'll be a Brazilian citizen too. Canada is the same.
Citizenship by Descent
If at least one parent is a national from that nation or a child born abroad to a national of that nation, then one may be able to get citizenship by descent. Citizenship by descent is also applicable in the case of ancestors.
Citizenship Through Naturalization
You can apply for naturalization if you fulfill certain requirements or qualifications, and if it is possible in that country. It means applying for citizenship on the basis of your own will after satisfying some legal conditions. In other words, you want to become a citizen of that country of your own will.
Easiest Countries To Get Citizenship by Investment
Following are some citizenship by investment countries:
Malta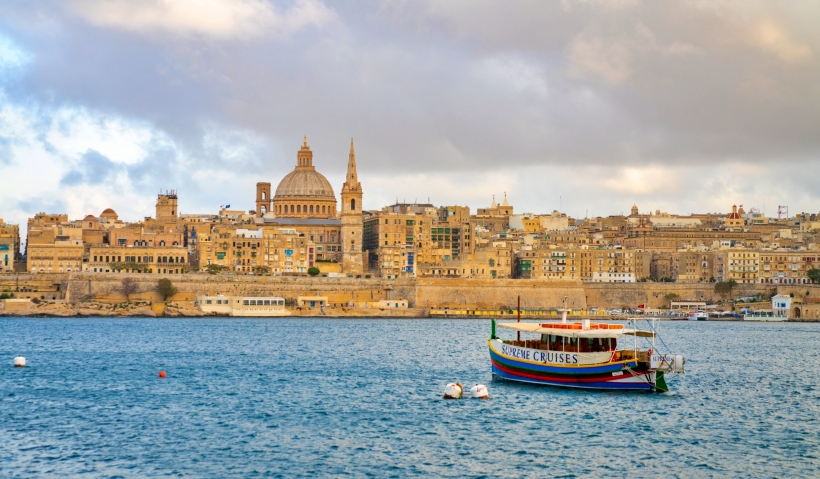 Malta's Individual Investor Program, or MIIP, provides an easy and straightforward way to obtain European Union citizenship. The program allows you to get Maltese citizenship through donation and investment. If you have lived in the country for 36 months, you'll be required to contribute €600,000; and if you have lived there for 12 months, the contribution amount is €750,000. Furthermore, a real estate investment worth €700,000 or a property lease for a minimum yearly rent of €16,000 will be required for Malta citizenship by investment.
Antigua and Barbuda
You can acquire citizenship of Antigua and Barbuda by making a one-time donation to the country's national development fund of a minimum of $100,000. Another option is investing $400,000 in a government-approved real estate project. You'll need to keep the investment for five years. An Antigua and Barbuda passport offers you visa-free travel in 151 nations across the world. Antigua and Barbuda is one of the easiest countries to get citizenship by investment.
St. Kitts and Nevis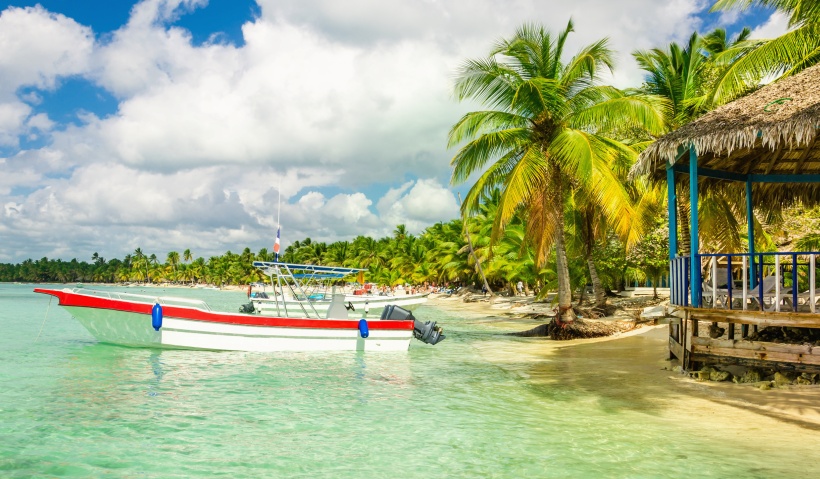 Under this citizenship program, you have to make an investment of over $200,000 or $400,000 in a government-approved real estate project. If you opt for the $200,000 route, you'll be required to keep the investment for seven years. This period is five years for the $400,000 method.
Another option is to make a donation to St. Kitts and Nevis Sustainable Growth Fund, valuing a minimum of $150,000. This is non-refundable.
Turkey
Turkey is one of the countries that offer citizenship easily. If you're interested in Turkish citizenship by investment, one popular option is real estate acquisition in the country. The minimum amount is $250,000. The process is quick and you may expect to get your citizenship in less than six months.
The Easiest Countries To Get Citizenship: Residency by Investment Route
Many countries allow you residency visas in lieu of investment in their economies. Golden Visa by Spain and Portugal are great examples.
Portugal
Portugal offers residency to individuals who invest in real estate, qualifying Portugal Golden Visa funds, donation, or capital transfer. When you get your Golden Visa, you'll get the right to live in Portugal. However, you have the option of living somewhere else and visiting Portugal only for seven days per year. A basic Portuguese language test is also applicable.
Spain
To acquire residency in Spain, you'll need to make an investment worth of minimum €500,000 under Spain Golden Visa program. Furthermore, there needs to be ten years of residency and proof that you know Spanish to apply for citizenship.
Curaçao
Curaçao is another Caribbean country that offers citizenship by residency. The advantage of the Curaçao Investor Permit program is that it's a route to Dutch citizenship as Curaçao is an autonomous country within the Kingdom of The Netherlands. The minimum investment amount is $280,000.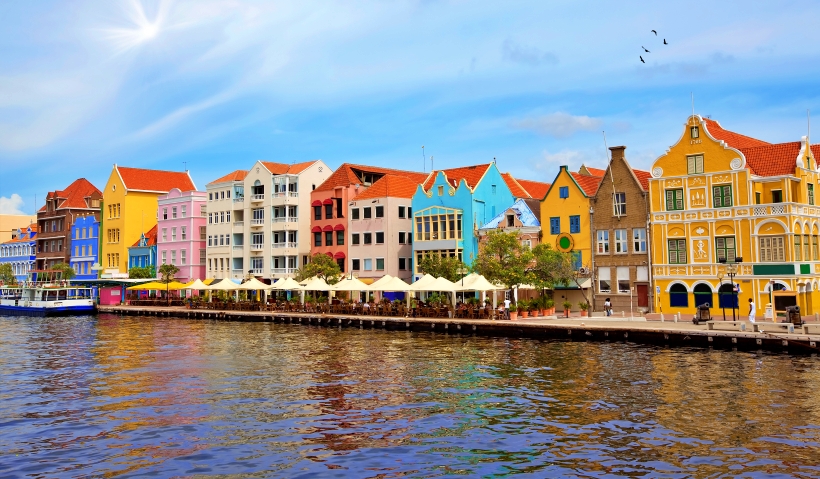 Countries That Offer Citizenship by Birth
If you are born in the United States, you're eligible to become a citizen of the US. However, children born to diplomats and other recognized government employees from other countries, will not be granted US citizenship even if they are born on American territory.
Below are some other countries that offer citizenship by birth:
Argentina
Barbados
Fiji
Jamaica
Mexico
Panama
Uruguay
Easy Countries To Get Citizenship by Descent
Many countries have citizenship by descent programs that allow applicants who are born outside of the country to obtain a passport. Following are the countries where you can get easy citizenship by descent:
Italy
Italian citizenship by descent is one of the easiest to obtain. You may be eligible for citizenship if you have Italian heritage. To acquire citizenship, you must have an ancestor who was a citizen of Italy on March 17th, 1861 or was born in the country after that. The restriction is that the lineage must not be broken. It means that no ancestor has revoked their nationality or acquired citizenship of another country prior to their next in line being born.
Poland
Similar to Italy, Poland citizenship also requires you to have an ancestor born in the country post-1900. If you have an ancestor meeting the criteria, you may be eligible for citizenship. Moreover, your lineage must be unbroken for Poland to recognize you.
Hungary
In 2011, the Hungarian nationality law was passed. If your family meets the eligibility criteria, you may be eligible to obtain citizenship. According to the law, you may be eligible if you have an ancestor born in the country prior to 1920 or between 1941 and 1945. Furthermore, the law also covers areas that used to be a part of Hungary but are now countries like Romania and Slovakia. You must show how that lineage is unbroken and must speak basic Hungarian.
Other Countries Where You Can Apply for Citizenship by Descent
Ireland
United Kingdom
Spain
Romania
Portugal
Luxembourg
Lithuania
Latvia
Israel
Greece
Germany
Armenia
Countries With the Easiest Citizenship By Naturalization
The wait for naturalization depends on the country and circumstances. For some countries, the wait is merely two years, whereas others can take ten years. Many countries provide shorter residency qualification time frames for certain groups, including adopted children, spouses, refugees, etc.
Two-Year Residence Requirement
Following are the countries that hold two-year residence requirements:
Three-Year Residence Requirement
Following are the countries that hold three-year residence requirements:
Poland
Paraguay
Israel
Serbia
Honduras
Ecuador
Canada
Four-Year Residence Requirement
Below are the countries that have four-year residence requirements:
Countries With a Five-Year Residence Requirement
Following countries have a five-year residence requirement for citizenship:
Ireland
Chile
Albania
Bulgaria
Belgium
Barbados
Australia
Income Visas
A lot of countries provide residency if you are able to prove an income that will meet your living expenses. The income may come from an offshore business, investment, or a pension.
Residency visas have different restrictions and requirements. For instance:
If you are a freelancer earning a minimum of €800 monthly, you may be eligible to obtain a Freiberufler visa that allows you the residency rights to reside and be employed in Germany.
If you have an annual income of €26,000, you could be eligible for residency in Spain. The non-lucrative visa is valid for a year, and after five years, you can apply for permanent residency in the country.
D7 Passive income visa of Portugal implies that an annual income of €7,200 is enough.
If you want residency in Nicaragua, you need to show a monthly income of $750 and $150 for each dependent for a residency visa.