The United Kingdom is a captivating destination for those looking to invest their money and gain residency. It has always been a popular place of choice among high-net-worth individuals who are looking to live in a stable economic, political, and social climate.
If you're looking for a route to residency in the UK, then the Tier 1 Investor visa can be ideal for you. It offers an expedited process and fast-track access that will allow investors to gain residency in the country while paving the way to citizenship only after five years.
Eligibility for UK Tier 1 Investor Visa
To be permitted for the Tier 1 investor visa, you'll need to satisfy several requirements, including:
You're at least 18 years old
You have access to £2 million funds minimum
You have an account in a UK regulated bank
Also, you'll need to prove that the money you have belongs to either you or your spouse, unmarried or same-sex partner.
Your funds:
Are in at least one regulated financial institution
Need to be available to spend in the UK
When you apply, your money can be in the UK or overseas. However, note that if you have kept your investment funds for less than two years, you will need to prove their source, and the Home Office will need to be satisfied with their source in every case.
You will not be required to meet any English language, maintenance money, or accommodation requirements as a first-time UK Investor visa applicant.
UK Tier 1 Investor Visa Investment Options
You must invest at least £2 million in qualified investments once you have been accepted into the Tier 1 Investor visa category. Share capital and/or loan capital in active and trading UK registered companies are the only investment choices that qualify for a Tier 1 Investor visa. Within 90 days of entering the UK Investor visa category, you must make a qualified investment.
Investments in offshore companies or trusts are not accepted. You may not invest funds in companies involved in property investment/management/development either.
The amount of money you invest determines when you can get indefinite leave to remain:
If you invest £2 million, you can be eligible for indefinite leave to remain after five years
If you invest £5 million, you can be eligible for indefinite leave to remain after three years
If you invest £10 million, you can be eligible for indefinite leave to remain after two years
As a Tier 1 investor, you're eligible to withdraw interest and dividends earned after the acquisition date of your qualifying investment.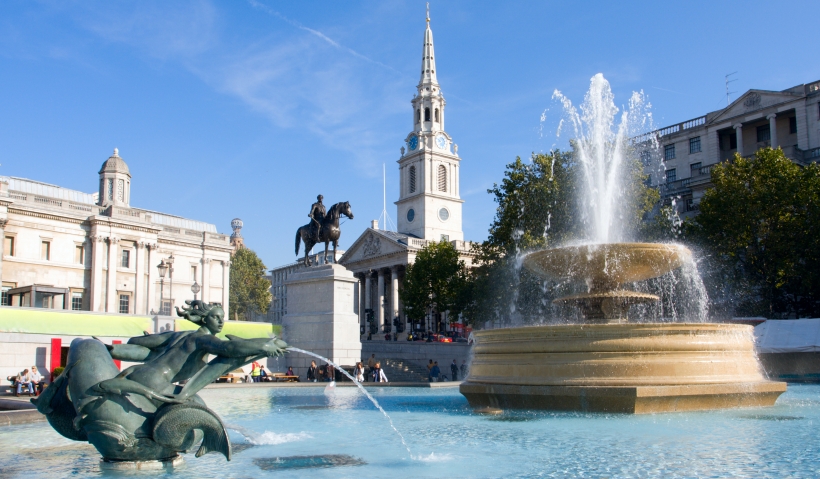 Documents Required to Apply for the UK Tier 1 Investor Visa
When you apply for a UK investor visa, you'll need to provide the following documents:
Current passport or other valid travel identification
You need to show your tuberculosis test results if you're from a country where the tuberculosis test is required
You're required to show a criminal record certificate from any country you have stayed in for 12 months or more for the previous 10 years
You need to make sure there is at least one blank page in your passport for your visa.
Any documents that aren't in English or Welsh will require a certified translation.
Evidence of Investment Funds
You will need to demonstrate proof that you have the necessary investment cash.
If it's your money:
If you're investing with your own money, you should be able to show:
The amount of your money and where it's being held
Where the money came from if you've had it for less than two years, for example, if it was inherited from a relative
The money can be transferred to the UK and converted to sterling (if it isn't already in the UK)
If it's your partner's money:
If you're using your partner's funds, you'll need to submit the following information:
A certificate of marriage or civil partnership, or proof of long-term commitment in the event of unmarried or same-sex couples (at least 2 years)
A statement from your spouse stating that they will hand over custody of the funds in the UK to you
A letter from a lawyer confirming the declaration's validity
Evidence of a Bank Account in the UK
To utilize your investment funds, you must present a document proving you have an account with a UK-registered bank. The letter:
Is to have been issued by an authorized official
Is to be dated within three months of your application
Is to be on the official headed paper of the bank
Should state your name and account number
Is to confirm that your account has been opened in order to invest £2 million
Is to confirm the bank is regulated by the Financial Conduct Authority
Is to confirm checks for money-laundering have been carried out
Note that the specific requirements you'll need to meet might differ depending on your circumstances. Before making an application, you can speak to an immigration consultant.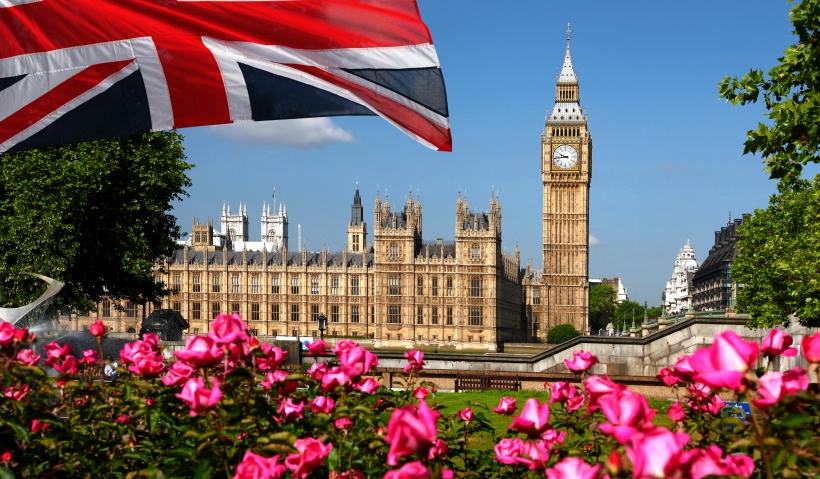 The UK Investor Visa Fees
The cost to apply for a Tier 1 visa is £1,623. In addition, you'll need to pay the Immigration healthcare surcharge during your stay in England.
Validity of UK Investor Visa
After you enter the UK and apply for your Tier 1 Investor visa, it will be valid for 3 years and 4 months if applying from overseas or for 3 years if applying from the UK.
Family Members
Your dependents can join you in the UK. But, they'll need to make an application separately.
Any of the following can be considered as dependents:
Your husband, wife, or partner
Your child over 18 if they're present in the UK as a dependent
Your child under 18
Step by Step Application Process To Apply for the UK Investor Visa
You can apply for a UK Investment Visa by following the instructions on the UK Government website. The application process is straightforward; just follow these steps:
Step 1: Fill out the online application form
Step 2: Provide the required certain documents
Step 3: Pay the visa fee
Step 4: Pay the health tax
Step 5: Submit your application online. Applying online is just one step in getting your UK visa. Then, visit a UK visa application center nearby, and submit biometric information, fingerprints, and other necessary documents so that they can process you quicker.
Step 6: You can wait for your visa application to be processed. In many cases, it takes up to three-four weeks.
Step 7: Once your visa application is processed, you'll be able to collect your biometric residence permit.
Your residence permit will be provided to you if you are granted a Tier 1 "Investor" visa and your application was submitted in the United Kingdom. If you applied from outside the UK, however, you will need to pick up your residence permit when you arrive in the UK. This will either come from the Post Office or from your sponsor (if applicable). The location of the collecting station will be specified in the Home Office's determination letter.
Regardless of the actual date of your arrival, it is critical that you obtain your residence permit no later than ten days following the arrival date specified in your application. If your application said that you will arrive in the UK on April 2nd, you must pick up your residence permit by April 12th, even if your actual arrival date was April 10th.
Benefits of the UK Investor Visa
The United Kingdom is one of the most popular countries where expats, families, students, and businessmen are dreaming to live in. Among many other benefits of living in the country, below are some of the advantages of getting a UK Tier 1 investor visa:
One of the Quickest Visa Applications in the UK
From filing an application to receiving a visa, the entire procedure takes no more than three months. In most cases, the Home Office will make a decision on your application within 15 days. You can expedite the process by paying an additional £500 for a priority service.
Bring Your Family to the United Kingdom
Your application for a UK Tier 1 investor visa might include your spouse or unmarried partner, as well as minor children.
Live as if You Were a British Citizen
You and your family can work, do business, and study in the United Kingdom while enjoying the conveniences and security of a modern European country.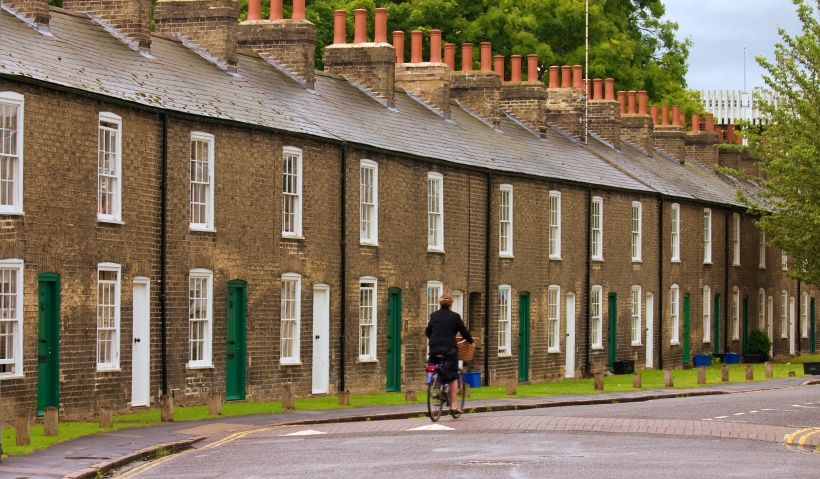 Stay in the UK for Five Years
If you apply outside of the UK, the UK Investor visa is valid for three years and four months, and three years if you apply within the UK. Depending on how much you have invested, it can be extended for another two years or you can ask for settlement right away.
A Quick Path to Citizenship in the United Kingdom
After five years of residing in the UK, you can seek British citizenship if you invest more than £2 million. However, raising your investment amount can shorten the time it takes to settle in the UK. With a £5 million investment, you can apply to settle after three years.
A £10 million investment will allow you to settle only after two years. This makes the investor visa one of the quickest ways to obtain a UK passport.
Limitations to the UK Investor Visa
The UK investor visa is a type of residency by investment and gives you many benefits, but there are certain limitations.
With your UK Investor Visa, you're not allowed:
To follow a career as a professional sportsperson or sports coach
To get public funds
In addition, you cannot work as a doctor or dentist in training unless one of the following conditions is met:
You have a primary degree in medicine or dentistry at bachelor's level or higher from a UK university that holds a Student Sponsor License or is a UK-recognised or listed organisation
When you were last in the UK, you worked as a doctor or dentist in training
Neither of those conditions was part of a previous visa's terms and conditions
From Tier 1 Investor Visa to ILR Settlement
If you have resided in the UK as a Tier 1 Investor for a continuous period of five years, you become eligible to apply for ILR. If you have maintained an investment of at least £10 million or £5 million as a Tier 1 Investor, you may apply for accelerated ILR after a continuous period of either two or three years.
To qualify for ILR as a Tier 1 Investor, you must not have been out of the UK for more than 180 days in any 12-month period during your qualifying two, three, or five year period.
Also, unless you're 65 years old, you'll need a good command of the English language to be eligible for ILR.
From ILR to UK Citizenship
The Tier 1 Investor Visa isn't direct citizenship by investment program, however, it's a quick route to getting British citizenship.
After getting your ILR, you can be eligible for citizenship if you:
Are able to prove that you were in the UK exactly five years before the day your application is received by the Home Office
You've lived in the UK for at least five years before the date of your application
You haven't spent more than 450 days outside the UK during the five years before your application
You have not been away from the UK for more than 90 days in the previous 12 months
Can prove your command of English
Have been able to pass the "Life in the UK" test which evaluates your knowledge of life in the country
Plan to live in the UK
Are of good character
Conclusion
The process of Tier 1 Investor Visa might sound complicated, however, when done with the help of a legal advisor, you can have a smooth process.
Frequently Asked Questions
Can I buy property in the UK and become eligible for a Tier 1 Investor Visa?
Property acquisition isn't an investment option for this type of visa. Share capital and/or loan capital in active and trading UK registered companies are the only investment choices.
Can I get British citizenship after I get the investor visa?
No, this program isn't a direct route to citizenship but if you meet the criteria, you can become eligible for citizenship after a period of time.
Do I have to open a UK Bank account?
Yes, this is compulsory.
Can I open an account in any bank?
It should be a UK-regulated financial institution.
Can I get UK citizenship with an investor visa?
An investor visa is an indirect route to UK citizenship. If you want to get UK citizenship with an investor visa, you'll meet certain criteria, such as residency requirements.
Can I get a British passport after I get ILR?
Yes, you can be eligible for UK citizenship and a British passport if you meet the residency requirements. Read our Indefinite Leave To Remain VS British Citizenship article for more information.
Is it necessary for me to transfer my funds to the United Kingdom before applying for a Tier 1 Investor visa?
No. You can rely on funds kept in an overseas financial institution if the funds are readily transferrable to the UK and the financial institution is willing to certify this in writing.
What are my investing options?
The only investment method is through investing at least £2 million in share capital and/or loan capital, in active and trading UK registered companies.
Can I invest in property development companies?
No, these sorts of companies don't qualify.
Can I sell the funds after I complete the investment?
If you sell any part of the qualifying investment, you'll need to make a reinvestment before your next reporting period ends, or within six months of the date, you've sold the funds.