Are you wondering about the best place to retire in the world? Whether your interests lie in rich European countries or captivating islands, this guide has everything prospective retirees need.
Retiring abroad is a great way to live the life you've always wanted. Many countries offer good quality of life, effective healthcare, and even tax incentives for retirees. Additionally, there are other factors to consider while choosing the best country to retire to.
For instance, you should look at several different things before deciding on your home: climate, safety, political stability, and cost of living. This article will give you an overview of some popular countries for retirement around the globe.
What you will find in this article
The Best Places To Retire in Europe
Portugal
Spain
Malta
Greece
Turkey
Why Retire Abroad
Retiring abroad is a fantastic way to enjoy life while still maintaining your standard of living. The costs and benefits make it worth considering for anyone who wants access to better healthcare, attractive tax rates, or an enjoyable lifestyle in some beautiful destinations with cheaper housing options.
Top Countries To Retire as an Expat
Europe is a fantastic destination for retirees. You'll find some of the best countries in Europe, with their culture and history. From Portugal's beautiful coastline lines to Spain's vineyards, there are endless places you can explore on your retirement adventure.
Also, don't forget about Malta, a small island that has quickly risen onto everyone's list because it offers great weather year-round and an unbeatable lifestyle. Besides, if you are looking for a more informal and relaxed way of living under the sun, next to some great beaches, the Greek islands might be just what you need.
These destinations offer lush scenery and affordable real estate prices, making them fantastic destinations.
The Best Places To Retire in Europe
Many places in Europe offer warm climates, great culture, a healthy lifestyle, and many attractions to explore. If you plan on retiring in Europe, there is no shortage of options for where to go.
The life of an expatriate in Europe is full of benefits. You can live comfortably and enjoy a high standard of living. In addition, travel anywhere within the continent thanks to easy transportation options.
Portugal
Portugal is the gem of Europe with its gorgeous white-sand beaches and warm Atlantic waters. It's ideal for year-round tourists because of the low-cost housing in comparison to other European countries. Besides, it also has a wide variety of restaurants that can satisfy any foodie's appetite.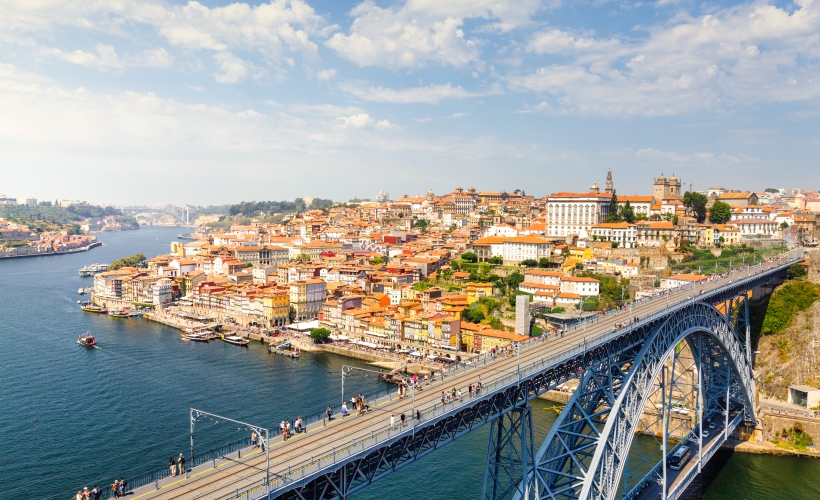 How To Retire in Portugal
The simplest way to live in Portugal is to apply for residency. If you're an expatriate, you need to have a visa from your home country.
Papers and requirements are subject to change, but in general, you'll require to show:
Your passport
Proof of income or financial means
A completed visa application form
Criminal background check
Two passport-type photos
Proof of accommodations in Portugal
A letter of intent
Apply for a D7 visa
If you want to move to Portugal and have a regular, passive income such as pension or Social Security benefits, then you can apply for the D7 visa. It is also called the Type 1 Visa.
Golden Visa Program
In Portugal, if you invest money in a qualifying property you can get the Portugal Golden Visa. This program gives you many benefits as an expat, such as the right to family reunification, visa exemption for Schengen Zone, grant to live and work in Portugal, etc.
You might want to get a Golden Visa if you're going to invest in Portugal. It's quick and easy for people who are looking for a residence in the country. People usually get Golden Visas within six months of submitting all the required documents. Plus, you can be eligible for citizenship only after five years.
Healthcare in Portugal
In Portugal, there is a system for people called the Serviço Nacional de Saúde (SNS). It provides medical care at low or no cost depending on their situation. It's a publicly funded system that runs through a network of public hospitals and community health centers. But it may not be as good as your private healthcare plan. You might choose to use an international healthcare provider if you are planning on retiring in Portugal.
Best Cities To Retire in Portugal
In Portugal, there are many places to retire. You will need to think about what you want. Would you like to live in the city, on the beach or in the countryside? Here are some of the best cities to retire in Portugal:
Lisbon
The Algarve
Cascais and Estoril
Central Portugal
Porto
---
Spain
Spain is the best European country to retire in because it has such excellent quality-of-life, low cost of living, and so much more. Retire there and enjoy the tranquil atmosphere, delicious food from all over Spain's diverse culinary culture or just take advantage of its world-class beaches that are perfect for relaxing at any time.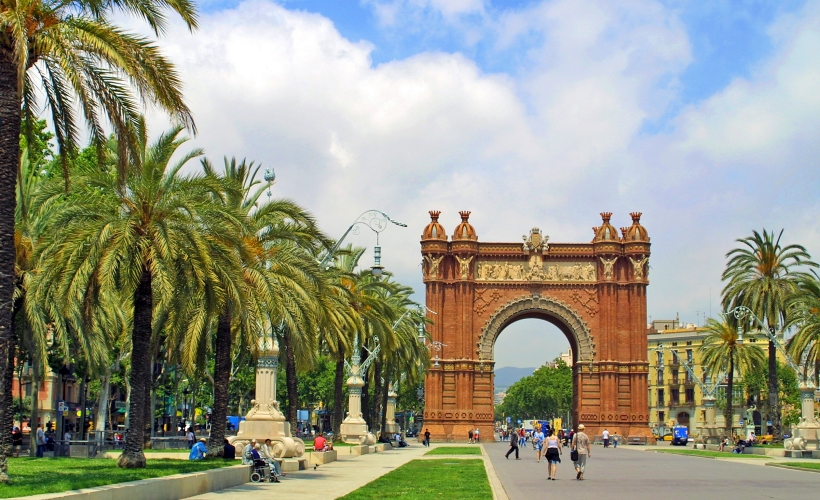 How To Retire in Spain
Spain is a great country to live in and it's easy with a "Residence Visa". You just need an ongoing source of income and enough savings. Make sure to check out the requirements before applying but this is what you will need to submit:
Proof of funds
Certification of 'absence of police records'
Passport or travel document
Medical insurance
A completed visa application form
Medical certificate
Golden Visa Program
Spain's Golden Visa program is a type of residency-by-investment visa that's geared toward non-EU foreigners who intend to make either capital investments or real estate purchases worth €500,000.
You might also get a chance to get permanent residency or Spanish citizenship after a certain period.
Healthcare in Spain
Spain has two healthcare systems: public and private. Public healthcare is accessible for people who contributed to the Spanish security system and their families. But many people don't want to wait a long time to be treated, so they choose private healthcare, which has many options available.
Best Cities To Retire in Spain
Before you move to Spain, you need to decide which city is the best for you. Spain is the best place to retire abroad, and there are many great cities. Some of them have beaches, and mountains and others have countrysides or vibrant city centers. The best Spanish cities for retirees are:
Barcelona
Granada
Madrid
Malaga
Valencia
---
Malta
Living in Malta has a lot of benefits. These include excellent weather, English as the primary language, and a large expat community. The healthcare system is perfect, and living costs are affordable. Malta is also politically stable, living no room for crisis.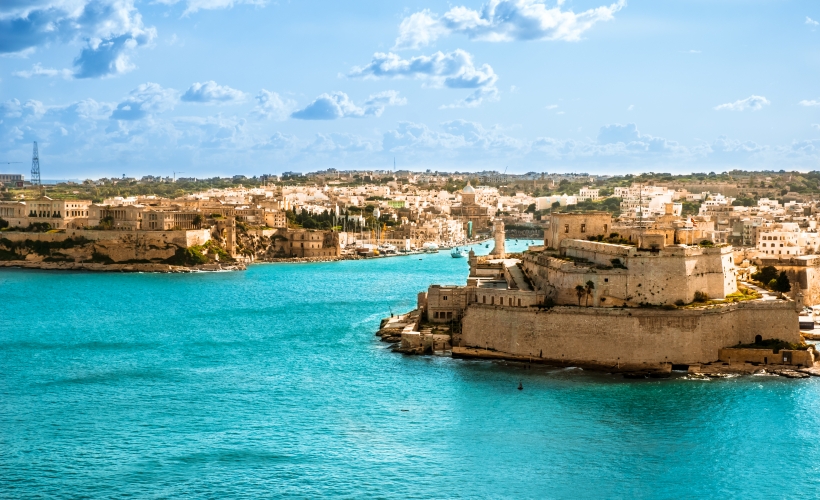 How To Retire in Malta
To retire in Malta, you need to have residency. This is attainable through the residency or citizenship by investment programs the country offers.
Malta Citizenship by Investment
If you're looking for a quick citizenship scheme, Malta citizenship by investment program can be ideal for you. Depending on your investment amount, you can get your Maltese citizenship either in 12 or 36 months.
Malta Permanent Residence Programme
Malta offers a residency by investment scheme too. With the Malta Permanent Residence Programme, you can get residency on the island. This allows you to stay in Malta and enjoy what it has to offer.
Healthcare in Malta
Malta boasts one of the best healthcare systems in the world. You'll need to pay for private healthcare when you first come to Malta, but once you get permanent residency, then you'll have national healthcare options.
Best Places To Retire in Malta
Malta is a tiny island. But there are many places to live. You can choose between living in big cities or more traditional and rural locations. Below are some of the best places to live in Malta:
Sliema
St. Paul's Bay
Valletta
Gżira
---
Greece
Discover Greece, a country where the summers are hot and the winters are mild. If you dream of retiring on an island with good food and lively local culture, then this may be time for you to look into Greece; it offers all these things.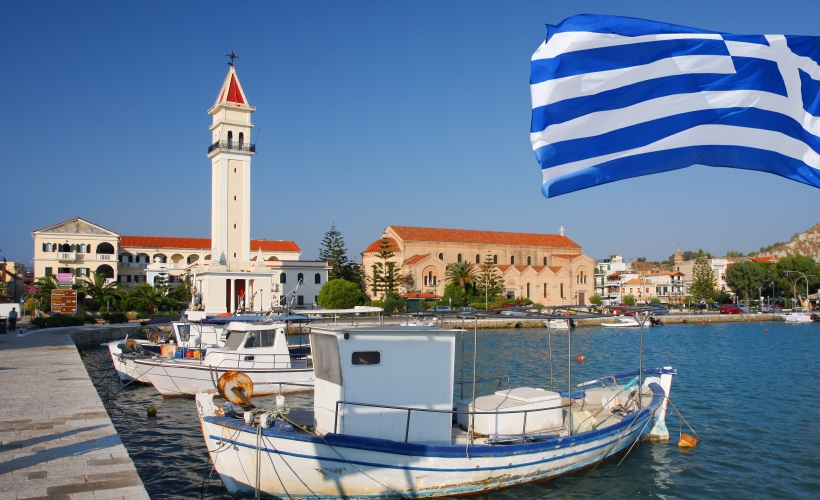 How To Retire in Greece
If you plan to live in Greece full-time, you'll need a residence permit, unless you're a citizen of an EU country. If you're from the US, you can stay in Greece for up to 90 days. After this period, you'll need to leave the country or get a residence permit
Greece Residency by Investment Program
In Greece, you can get residency by making an investment in the country. The investment threshold for Greece Golden Visa through real estate is €250,000, which is one of the lowest amounts in Europe.
Healthcare in Greece
Public health care is provided for everyone in Greece. It covers all people in the country, regardless of nationality. There are excellent hospitals in big cities. You'll not have to pay anything when you go there for emergency treatment.
Best Cities To Retire in Greece
Greece is a fantastic place. It has many beaches, countryside, and mountains. The country also has towns and islands. Greece is a good place for expats because it has low taxes and a lower cost of living than other countries.
Athens
Chania, Crete
Thessaloniki
Corfu
---
Turkey
Want to escape the cold winter blues? Explore Turkey's captivating Mediterranean coastline with its pristine turquoise waters. Whether you're looking for a bustling metropolis like Istanbul or an unspoiled village hidden amongst lush trees on remote coasts, this country has something perfect and is the best country to retire to.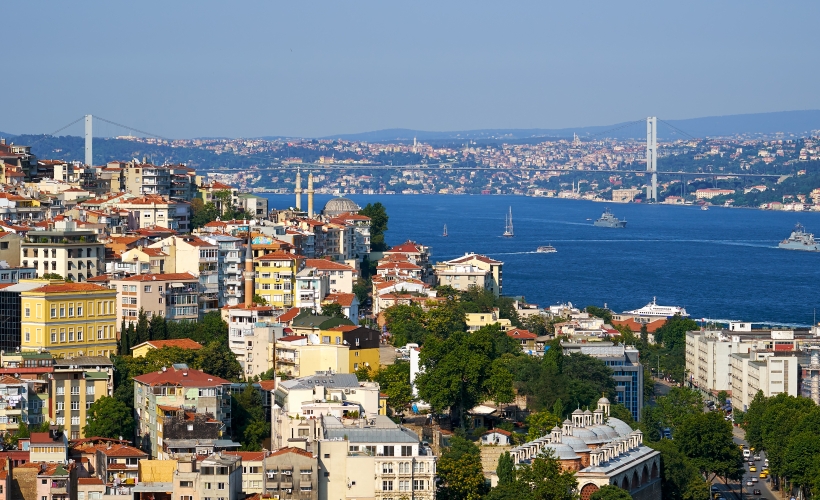 How To Retire in Turkey
Turkey does not have a visa for retirees. However, you can easily apply for a residence permit. The country offers short-term visa options but you can be eligible for a long-term residence permit depending on your situation.
Citizenship by Investment Program
Turkey started its citizenship by investment program in 2016. You can get a Turkish passport and residency by investing either in real estate or through capital transfer. Offering citizenship in exchange for property acquisition worth at least $250,000 makes Turkey one of the easiest countries to retire to.
Healthcare in Turkey
Turkey has different levels of healthcare. Public healthcare is cheaper but not as good as private healthcare. Turkey is also known for its cosmetic surgery, dentistry, and fertility treatments. Thanks to healthcare in Turkey, many expats prefer to come and stay in the country for a while.
Best Places To Retire in Turkey
There are many places to retire in Turkey. Some people might want to live in Istanbul, while others might want to live near the beach. You can pick your retirement location based on your lifestyle preferences. Note that the south of Turkey is popular among German, British and Russian expats.
Istanbul
Bodrum
Antalya
Fethiye
Conclusion on Best Countries To Retire
If you have any aim to settle abroad in your retirement, these are some of the best places to retire in the world. You can pick out any of these based on the analysis we've done above. Enjoy your retirement and your new life!